London Metal Exchange bans traders from drinking alcohol during work day
Under the influence traders face sanctions under new rules as LME becomes latest City institution to modernise its culture
Ben Chapman
Friday 14 June 2019 11:59 Comments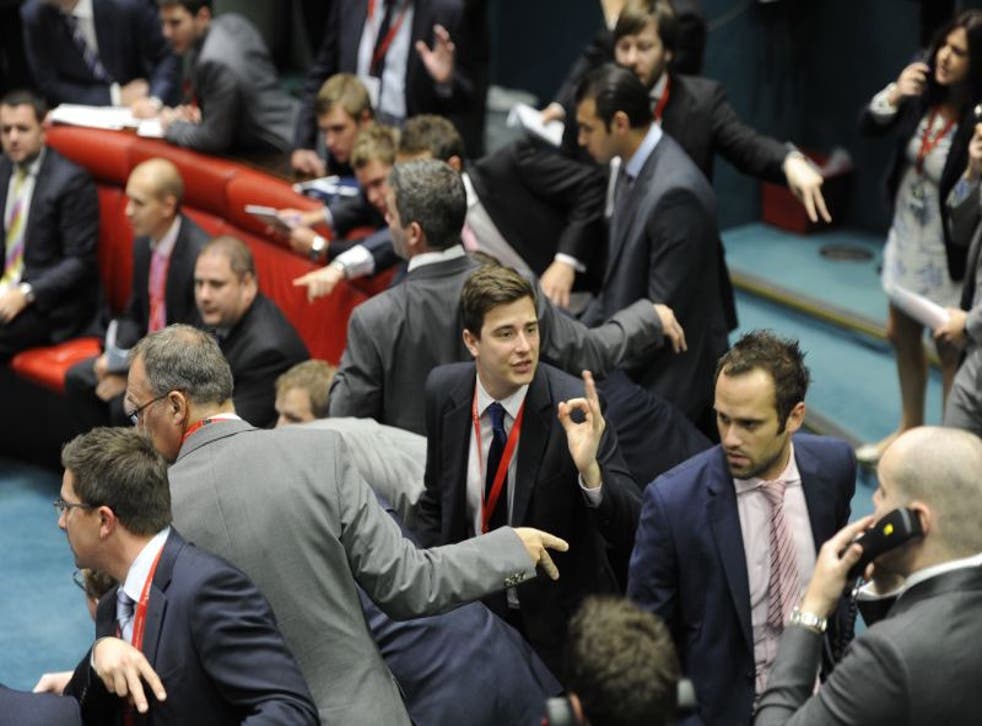 London's metal market has become the latest City institution to clamp down on alcohol, introducing a ban on traders being under the influence at work.
The London Metal Exchange (LME), where Brexit Party leader Nigel Farage used to work, will no longer allow traders to drink before entering the trading floor – known as "the ring".
A zero-tolerance policy will be enforced by the LME along with the individual trading firms which operate on the exchange. Traders could face fines or bans if they break the rules.
The LME said it was formalising the existing "general position" that traders on the world's largest metal exchange should not be drunk while at work. The Independent understands that the decision is not related to any particular incident.
Lloyd's of London, home to the City's centuries-old insurance market, implemented an alcohol ban last month after reports of "widespread" misconduct and sexual harassment.
UK news in pictures

Show all 50
Traders on the floor of the 142-year-old LME set global prices for billions of pounds worth of metals every day through the traditional open outcry system.
The institution has recently been seeking to modernise its image of boozy lunches in a male-dominated culture.
In April, the exchange brought in new rules to stamp out events held at lapdancing clubs and casinos during its annual LME Week gathering. Last year it was criticised after an event was held at the Playboy Club in Mayfair.
An LME spokesperson said on Thursday: "The LME has broad powers under its rulebook to ensure fit and proper behaviour on the ring and ring dealing, and members have policies and procedures in place regarding the behaviour of their staff while conducting business on the ring.
"The LME appreciates the high standards upheld by its members, and has formalised the general position that ring-based personnel should not consume any alcohol prior to conducting business."
Register for free to continue reading
Registration is a free and easy way to support our truly independent journalism
By registering, you will also enjoy limited access to Premium articles, exclusive newsletters, commenting, and virtual events with our leading journalists
Already have an account? sign in
Join our new commenting forum
Join thought-provoking conversations, follow other Independent readers and see their replies