London property developer Galliard warns of overnight queues to buy a £199,000 studio in London
The Trinity Square development on Staines Road in Hounslow contains 228 studios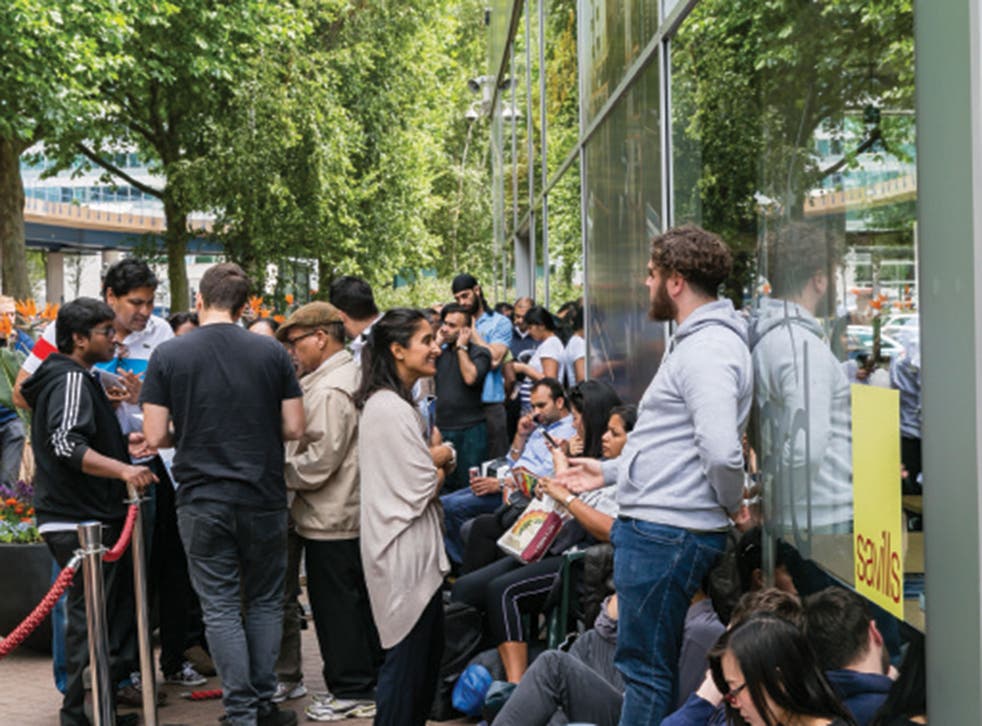 A London property developer has said it is expecting hundreds of people to queue overnight to buy property in a Hounslow development that goes on sale on Thursday.
A spokesman from Galliard Homes said that it was planning to put people up in the atrium of Trinity Square. At previous property launches at Waterside in Hayes and Harbour Central in Canary Wharf, when there were queues of several hundred potential buyers, with some waiting up to 48 ahead of the opening.
"It's been like this in the last two years, there are just not enough properties in London for new buyers that are less than £300,000," the spokesperson said.
The Trinity Square development on Staines Road, in Hounslow, contains 228 studios and one-bedroom apartments in the former European headquarters of American Airlines.
Studios are between 301 square feet to 538 square feet, while one bedrooms go from 484 square feet to 613 square feet. Prices range from £199,000 at the lower end to £315,000 at the top end, with parking extra.
That's some way below the average price of a property in London, which the Land Registry puts just shy of £500,000, with average prices for studios and one-bedrooms between £350,000 and £450,000.
A recent report by the Sutton Trust said that competition for new property is getting even tougher. London's population grew 12 per cent since 2001, but housing stock has grown by 9 per cent in that time.
Register for free to continue reading
Registration is a free and easy way to support our truly independent journalism
By registering, you will also enjoy limited access to Premium articles, exclusive newsletters, commenting, and virtual events with our leading journalists
Already have an account? sign in
Register for free to continue reading
Registration is a free and easy way to support our truly independent journalism
By registering, you will also enjoy limited access to Premium articles, exclusive newsletters, commenting, and virtual events with our leading journalists
Already have an account? sign in
Join our new commenting forum
Join thought-provoking conversations, follow other Independent readers and see their replies