London property snapped up by overseas investors as domestic buyers pull out after Brexit
There are no signs of the British property market 'falling off the face of the earth' as some had feared it might if the UK voted to leave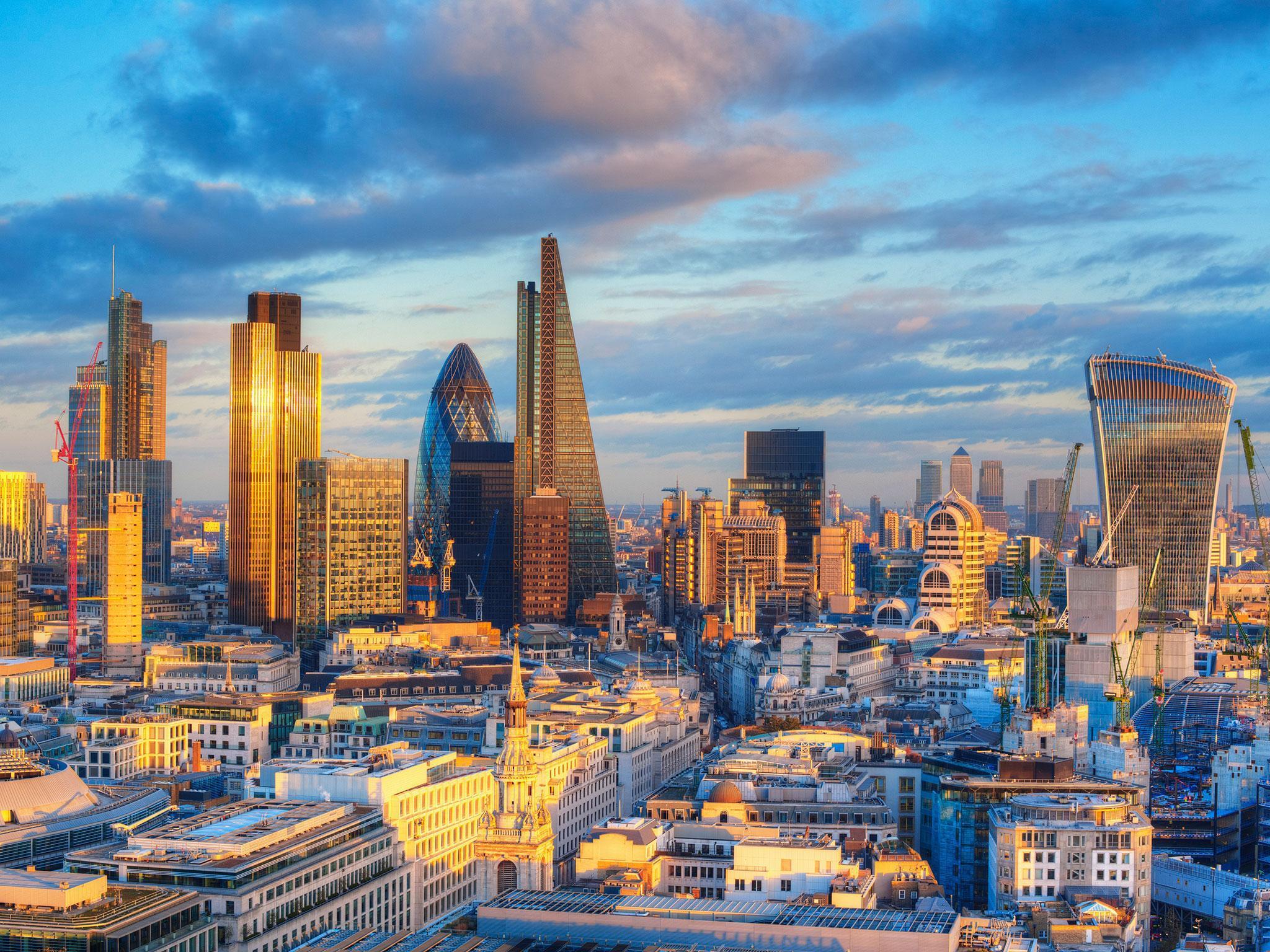 Overseas property buyers are snapping up London property after the shock decision for the UK to leave the EU, even as domestic buyers, spooked by uncertainty, pull out.
Estate agents in the UK have been swamped with calls from Chinese, Middle Eastern, Italian and Spanish buyers looking for a bargain after the pound tumbled to more than 30-year lows, making the exchange rate very favourable for foreign buyers.
Guy Gittins, the sales director at international property specialist Chestertons, said he spent the Friday morning after the result speaking to the head of property from a Middle Eastern bank who wanted a list of properties ready for clients who would arrive after the end of Ramadan.
Simon Barry, the head of new developments at Harrods Estates, said that in the 48 hours after the vote he received calls from clients in the Middle East, Africa and the USA asking about London property.
"The sharp fall in sterling will be seen by investors from around the world as a buying opportunity," Mr Barry said.
There are no signs of the British property market "falling off the face of the earth" as some had feared it might if the UK voted to leave, according to Russell Quirk, founder and chief executive of eMoov.co.uk.
How will Brexit impact UK's economy?
He said eMoov had a "very busy weekend" with a 50 per cent increase in the number of buyers from China and Singapore compared to a weekend earlier.
"It would seem that while a number of European buyers may be tentatively dipping their toe into post-EU property investment in Britain, those from further afield are looking to dive in head first and take advantage of the current indecision in the market due to a weaker pound," Quirk said.
Buyers seek bargains
Buyers from the eurozone gained a €50,900 (£42,000) discount on the average London house price in the wake of the referendum result, according to Stirling Ackroyd, a London estate agent.
Agents said that the depreciation in sterling meant the average price of a house in London now equates to just €579,200 – compared to a record high of €630,100 in November 2015.
"European buyers can now snap up real bargains across London. Overnight London has become a more affordable global property hotspot – particularly for those paying in euros," said the managing director Andrew Bridges.
Increasing concern over the stability of the eurozone may be on the mind of wealthy families in Italy and France. Some of these wealthy investors are looking to put their money in property in London.
"If you look back to 2008, central London property benefitted enormously from people wanting to put their money in a stable asset in a sterling currency," Mr Gittins of Chestertons said.
Mr Gittins said Chestertons sent out some research after the result that it had prepared in case of an out vote. With that newsletter, they registered 150 new buyers. "We've never had such a strong response," he said.
Interest from overseas buyers has more than made up for domestic buyers reconsidering their decision following the vote on Friday, estate agents said.
Domestic buyers pull out
Some buyers closer to home did pull out of transactions.
Galliard Homes, London's second largest house builder, said that one buyer exercised the get-out clause Galliard put in the contract to protect buyers if the UK left the EU.
The buyer was under contract to buy a flat in a scheme of 89 units in Slough but pulled out of the sale, Galliard said. The flat was taken by a professional investor on the waiting list.
Employees of foreign banks in the City of London also pulled out of deals after the Brexit vote as the future of foreign workers in the UK was thrown into doubt.
Almost 40 per cent of London's 8.66 million people were not born in the UK. In areas such as Mayfair and the West End, 55 per cent of the property market is based on non-EU buyers from the Middle East, India, Russia and Africa.
UK nationals who already own homes may be tempted to stay put rather than enter an uncertain market. A survey of more than 1,000 adults conducted after the results of the referendum showed that 23 per cent of homeowners aged between 18 and 34 said they were less likely to sell their home during the next three years.
The data from Plentific.com, a home improvement site, suggested that 12 per cent of the UK's total 1.7 million homeowners were less likely to move in the next three years.
Should you still buy?
Estate agents told The Independent that people who had spent a good deal of time trying to find the right home should still go ahead with transactions.
Mr Gittins said: "We've seen that the types of buyers who are buying not for short term gain, but because they have chosen these location for their families to live in, have been quite nonchalant to this change."
6 ways Britain leaving the EU will affect you
Show all 6
"If you've spent a year looking for a house and you've found it, and you're under offer, has the result of Friday changed this? No it hasn't," he said.
David Galman, sales director at Galliard Homes, said that property was still a reliable investment for domestic and overseas buyers alike.
"Buyers, whether they are owner occupiers or professional investors, need to remember that long term, property is the still best performing investment asset class around," he said. "The huge shortage of London property against strong domestic driven demand has not changed overnight just because of Brexit."
Join our commenting forum
Join thought-provoking conversations, follow other Independent readers and see their replies