London Stock Exchange opens late after rare trading outage due to 'technical issue'
FTSE 100 rose when trading started one hour later than usual on Thursday
Caitlin Morrison
Thursday 07 June 2018 09:40 Comments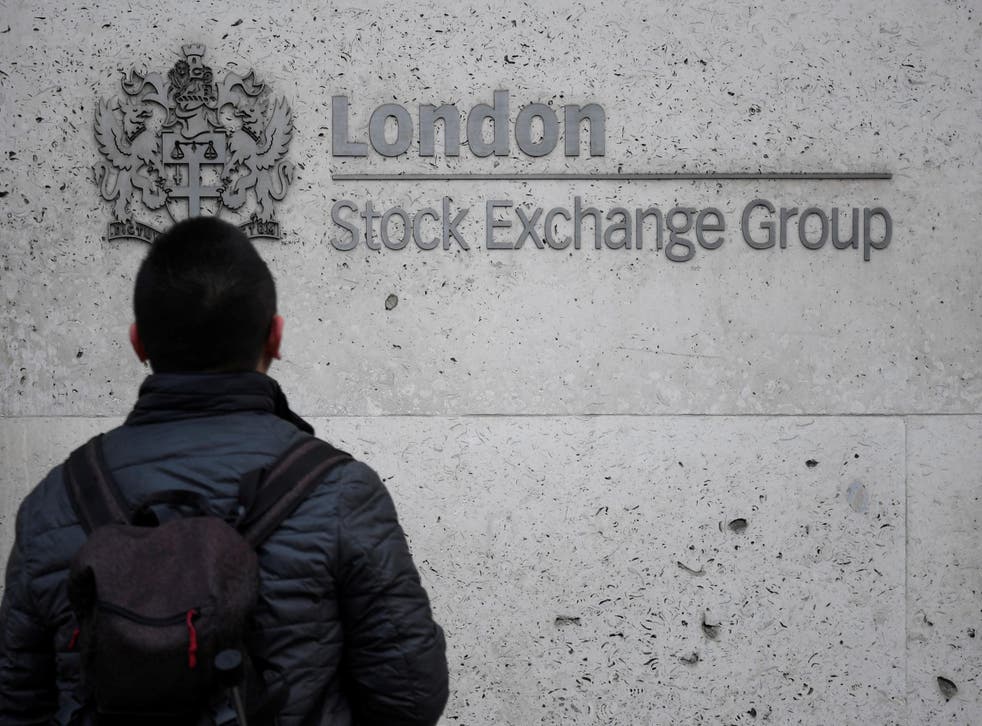 Trading has resumed on the London Stock Exchange (LSE) after failing to open at the usual time of 8am due to a technical issue.
A spokesperson for the LSE said: "The opening auction on London Stock Exchange was delayed this morning due to a technical issue that has been resolved."
The exchange later added: "London Stock Exchange identified a technical software issue that was preventing some members from entering orders into the pre-open auction system prior to the standard market opening time of 8am.
"To preserve the integrity of the market and to ensure orderly trading, London Stock Exchange decided to delay the market open while the matter was investigated and informed market participants accordingly. Following resolution of the issue, members were notified at 08:40 that trading would commence at 9am.
Trading across our markets has been operating normally since this time."
The market was up 0.5 per cent after its delayed start, and traders seemed unruffled by the glitch.
Russ Mould, investment director at AJ Bell, said: "It looks as if the market has been pretty orderly despite the delay and the glitch is a useful reminder to investors that they should never rely on liquidity - the ability to trade what they want, when they want, in the size they want and at the price they want - because it is not always there, either for technical reasons or market ones -such as a panic or crisis."
AJ Bell's trading desk said: "We put up a message on our website to advise of the delayed opening, to warn that no execution would be possible until the market opened up the individual stocks lines. However, customers were able to place limit orders online, in readiness for the open, and we did see an increase in volumes in this type of order compared to normal levels.
"After the delayed start, trading was ultimately pretty uneventful once it did begin, after an initial spike and then drift back, and normal trading resumed pretty quickly."
The LSE is one of the world's oldest stock exchanges and has been operating for more than 300 years. It is run by London Stock Exchange Group, which was formed in 2007 out of a merger between the LSE and its Italian equivalent.
The exchange is one of the most prestigious in the world, with more than 2,500 companies listed on it. It sends data to more than 100,000 terminals in more than 100 countries, including live share prices and various financial announcements.
The LSE has opened at 8am since 1999, when it moved the start of the trading day back from 9am in order to align with other European bourses.
The exchange has failed to open on a few occasions in the past, but it is an unusual occurrence. In 2011, the LSE endured a number of service interruptions after it began using a new IT system, with trading suspended for a four hour period on one occasion.
The group is currently operating without a permanent chief executive, until David Schwimmer takes up the post later this year. An interim CEO has been in place since the departure of previous boss Xavier Rolet, who stepped down last November following a boardroom battle. Mr Rolet had been with the company for eight and a half years.
Register for free to continue reading
Registration is a free and easy way to support our truly independent journalism
By registering, you will also enjoy limited access to Premium articles, exclusive newsletters, commenting, and virtual events with our leading journalists
Already have an account? sign in
Register for free to continue reading
Registration is a free and easy way to support our truly independent journalism
By registering, you will also enjoy limited access to Premium articles, exclusive newsletters, commenting, and virtual events with our leading journalists
Already have an account? sign in
Join our new commenting forum
Join thought-provoking conversations, follow other Independent readers and see their replies