Luxury brand LVMH to snap up Christian Dior for £10bn
The deal, which will unite ownership of one of the most iconic fashion brands under one roof for the first time in decades, values Paris-based Christian Dior at €260 a share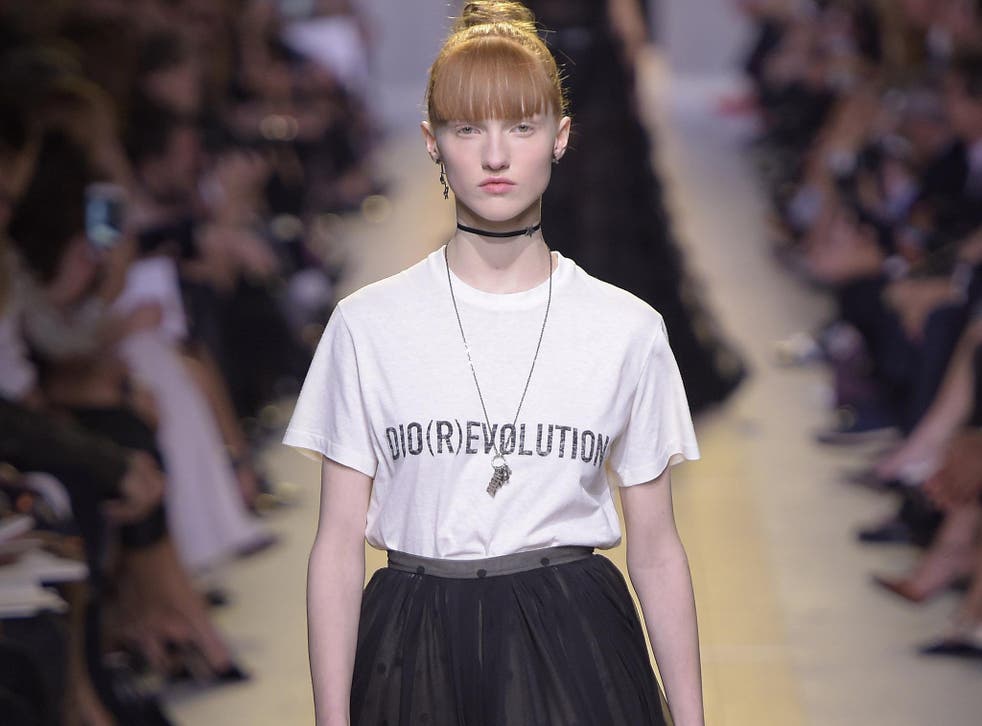 The French billionaire Bernard Arnault has moved to consolidate control over Christian Dior for about €12.1bn (£10.3bn), folding the fashion house's operations into the LVMH luxury empire in one of his biggest transactions to date.
The deal, which will unite ownership of one of the most iconic fashion brands under one roof for the first time in decades, values Paris-based Christian Dior at €260 a share, according to a statement on Tuesday. That's 15 per cent above the Monday closing price of Dior, which Mr Arnault's family already controls with a 74 per cent stake.
Under a series of planned transactions, LVMH will get Christian Dior Couture, which makes the Lady Dior handbag, made-to-measure gowns and men's and women's ready-to-wear fashions. Mr Arnault's family also holds a 47 per cent stake in publicly traded LVMH, which already owns Dior perfumes and beauty, thanks to a deal made in the 1960s to raise capital for the then-troubled fashion brand.
"Reuniting Christian Dior Couture and Christian Dior Parfums, so one brand under one leadership, has to be a good thing for LVMH shareholders," Stephen Mitchell, the head of strategy for global equities at Jupiter Asset Management, said in a Bloomberg Radio interview. "It does clean up the corporate structure."
Dior investors can choose payment in cash or stock of Hermes International, using shares in the rival Paris-based luxury company that the Arnault family received in 2014 after a controversial effort by LVMH to build a stake. The boards of Christian Dior and LVMH are unanimously in favour of the deals and have appointed independent experts to review their terms, according to the statement.
Swapping Hermes stock for Dior shares helps the Arnault family cash out of a profitable investment without paying taxes on a sale. LVMH surprised its rival in October 2010 by announcing it held 17.1 per cent of the company.
The move led the Hermes founding family to file a lawsuit and to form a holding company to protect its ownership. In 2014 LVMH ended the drama by distributing the shares to investors. Hermes shares have risen 351 per cent since the end of 2008, the year in which LVMH began buying derivatives on the stock.
"This is a good acquisition for LVMH in our view, given the strong brand of Christian Dior," analysts at Barclays said in a note, adding that it's a "good use of its balance sheet".
LVMH (LVMH Moët Hennessy Louis Vuitton SE, in full) is paying about 15.6 times earnings before interest, tax, depreciation and amortisation over the past year for Christian Dior Couture, which it will acquire for €6.5bn under the second part of the plan announced on Tuesday.
Christian Dior founded the fashion house in 1946 with backing from businessman Marcel Boussac, later expanding into fragrances, watches and accessories and opening stores in New York, London and Tokyo. Pierre Cardin and Yves Saint Laurent also worked for the house early in their careers. Dior died in 1957.
The deals "illustrate the commitment of my family group and emphasise its confidence in the long-term perspectives of LVMH and its brands," Mr Arnault said in the statement.
Bloomberg
Join our new commenting forum
Join thought-provoking conversations, follow other Independent readers and see their replies