Marriott removes 'banned books' from China hotel to avoid backlash
A decorative book that alleges Government abuse of the Falun Gong spiritual group managed has been removed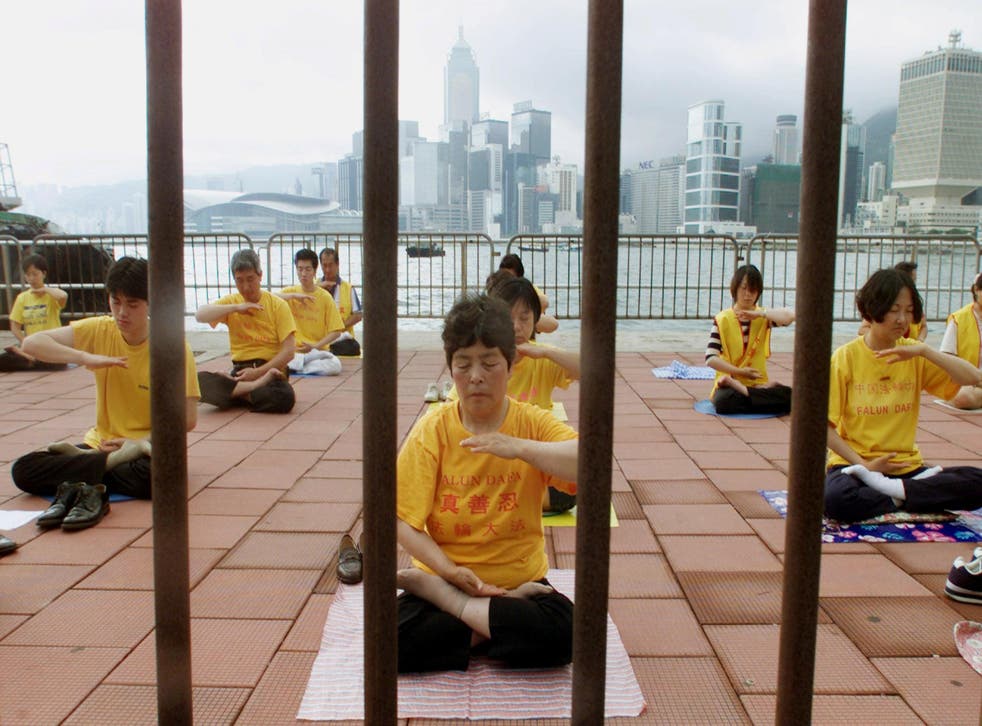 Marriott International, which apologised to China last week over perceived political slights on its website, has removed from a local hotel decorative copies of a book that alleges Government abuse of the banned Falun Gong spiritual group.
As recently as Sunday, hollow, cardboard copies of "Bloody Harvest: the Killing of Falun Gong for Their Organs" appeared on bookshelves in the lounge of the Element by Westin hotel in Chongli, a ski area about three hours northwest of the Chinese capital that is being developed as an Olympics site.

China branded the Falun Gong an "evil cult" in 1999 after about 10,000 followers surrounded the Communist Party headquarters in Beijing in a silent protest.
After being informed about the titles' presence by Bloomberg News, the hotel pulled them down and alerted the local Public Security Bureau, Element Chongli said in an emailed statement Tuesday. "As we are assisting the PSB with their enquiries we will not be commenting further," the hotel said via a Marriott representative.
Multiple copies of "Bloody Harvest" were stacked among other mock English-language tomes on the history of the stiletto and the Statue of Liberty. Hotels, restaurants and retailers can furnish their properties with such items ordered through suppliers and it was unclear how the faux book ended up on Element Chongli's shelves. China's National Tourism Administration didn't immediately respond to a faxed request for comment.
Less Tolerance
The incident illustrates the challenge that multinationals face in trying to avoid political controversies in China. The global lodging company apologised last week for listing Tibet and Taiwan as "countries" on its Chinese-language website. China regards both as part of its sovereign territory.
Emboldened by its growing economic and geopolitical clout, China is stepping up scrutiny of foreign companies and showing less tolerance for what it sees as violations of political red lines. The treatment of Tibet and Taiwan on Marriott's website drew intense criticism online, leading the company to declare its respect for China's sovereignty.
China has also asked Delta Air Lines and Inditex's Zara clothing line to purge similar "illegal" content from their sites. Qantas Airways said pm Monday that it was changing some web pages where some Chinese territories were "incorrectly listed as countries."
Human Rights
The 164-room Chongli property is one of nine Element by Westin hotels in China, according to its website. The chain comes under Starwood Hotels & Resorts, a company acquired by Marriott in 2016. The area of Hebei province is being developed as a ski destination for the 2022 Beijing Winter Olympics, which is seen by the Government as a chance to showcase China on the global stage.
Chinese guests would probably not find the actual book comfortable fireside reading. The 2009 book is based on a research report by former Canadian lawmaker David Kilgour and a human rights lawyer David Matas. It has been cited by the US Government as evidence of human rights abuses against the Falun Gong.
Bloomberg
Register for free to continue reading
Registration is a free and easy way to support our truly independent journalism
By registering, you will also enjoy limited access to Premium articles, exclusive newsletters, commenting, and virtual events with our leading journalists
Already have an account? sign in
Register for free to continue reading
Registration is a free and easy way to support our truly independent journalism
By registering, you will also enjoy limited access to Premium articles, exclusive newsletters, commenting, and virtual events with our leading journalists
Already have an account? sign in
Join our new commenting forum
Join thought-provoking conversations, follow other Independent readers and see their replies