Sir Martin Sorrell denies allegations that he visited a prostitute and paid with company money
Former WPP boss initially referred to a denial made by his spokesman but when pressed to go further, he said: "It's not true."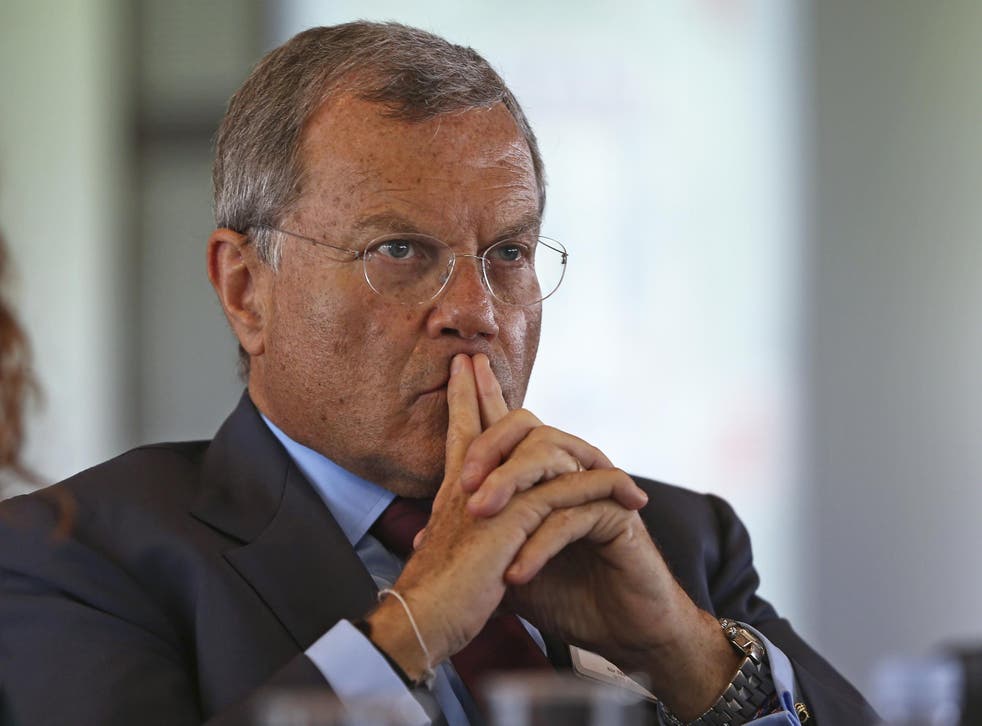 Former WPP boss Sir Martin Sorrell denied on Friday allegations that he had visited a prostitute and paid using company money when pressed on a stage in front of hundreds of people about why he had left the advertising giant he founded.
Sir Martin, speaking on the main stage at the Cannes Lions advertising festival, was asked by the New Yorker journalist Ken Auletta about reports in the Wall Street Journal and Financial Times that a colleague had reported him to WPP management for allegedly using a prostitute.
Sir Martin initially referred to a denial made by his spokesman but when pressed to go further, he said: "It's not true."
The 73-year-old quit WPP in April after the company said it had investigated an allegation of personal misconduct but neither Sir Martin nor the company have given any details about the nature of the complaint. Sir Martin denies any misconduct.
The departure of the world's most famous advertising executive and one of Britain's leading businessmen has prompted much speculation over why he stood down, including a lengthy report in the Financial Times which also said he had acted aggressively towards staff.
Asked about how he treated staff, Sir Martin said he demanded high standards but did not think the newspaper description was fair and that he had received numerous messages of support from former colleagues.
He said he quit because he thought it was the right thing to do for the company he founded more than three decades ago and which now has 200,000 employees.
He was on stage at the annual advertising conference — where for years he held court — to interview Mr Auletta about his new book on the industry, Frenemies.
After discussing the rapid change in the advertising world, Mr Auletta said he needed to address the "elephant in the room" — the reasons why Sorrell had felt compelled to leave WPP.
Asked whether he had visited a prostitute, Sorrell said: "We've dealt with that by strenuously denying it."
"So it's not true?" Auletta asked.
"It's not true," Sir Martin replied.
"I felt the situation had become untenable and I felt it was in the best interests of the share owners, the clients, the people inside the company," he added, explaining why he left.
Sir Martin's exit sparked an investor backlash at the recent WPP annual meeting after it emerged he had left with share awards potentially worth up to £20m and without a non-compete cause.
He has already started a new venture after buying into a listed shell company and raised 150 million pounds from external investors to make acquisitions.
Sorrell was later asked at a press briefing in Cannes whether the nature of the allegations would deter those new investors.
"We'll see in time," he said three times, when pushed by a journalist.
Reuters
Register for free to continue reading
Registration is a free and easy way to support our truly independent journalism
By registering, you will also enjoy limited access to Premium articles, exclusive newsletters, commenting, and virtual events with our leading journalists
Already have an account? sign in
Register for free to continue reading
Registration is a free and easy way to support our truly independent journalism
By registering, you will also enjoy limited access to Premium articles, exclusive newsletters, commenting, and virtual events with our leading journalists
Already have an account? sign in
Join our new commenting forum
Join thought-provoking conversations, follow other Independent readers and see their replies