MasterCard, B&M, Aggreko: Business news in brief, Thursday 5 January
Competition concerns over cash machines purchase; record Christmas for discount retailer; power supplier wins Olympic contract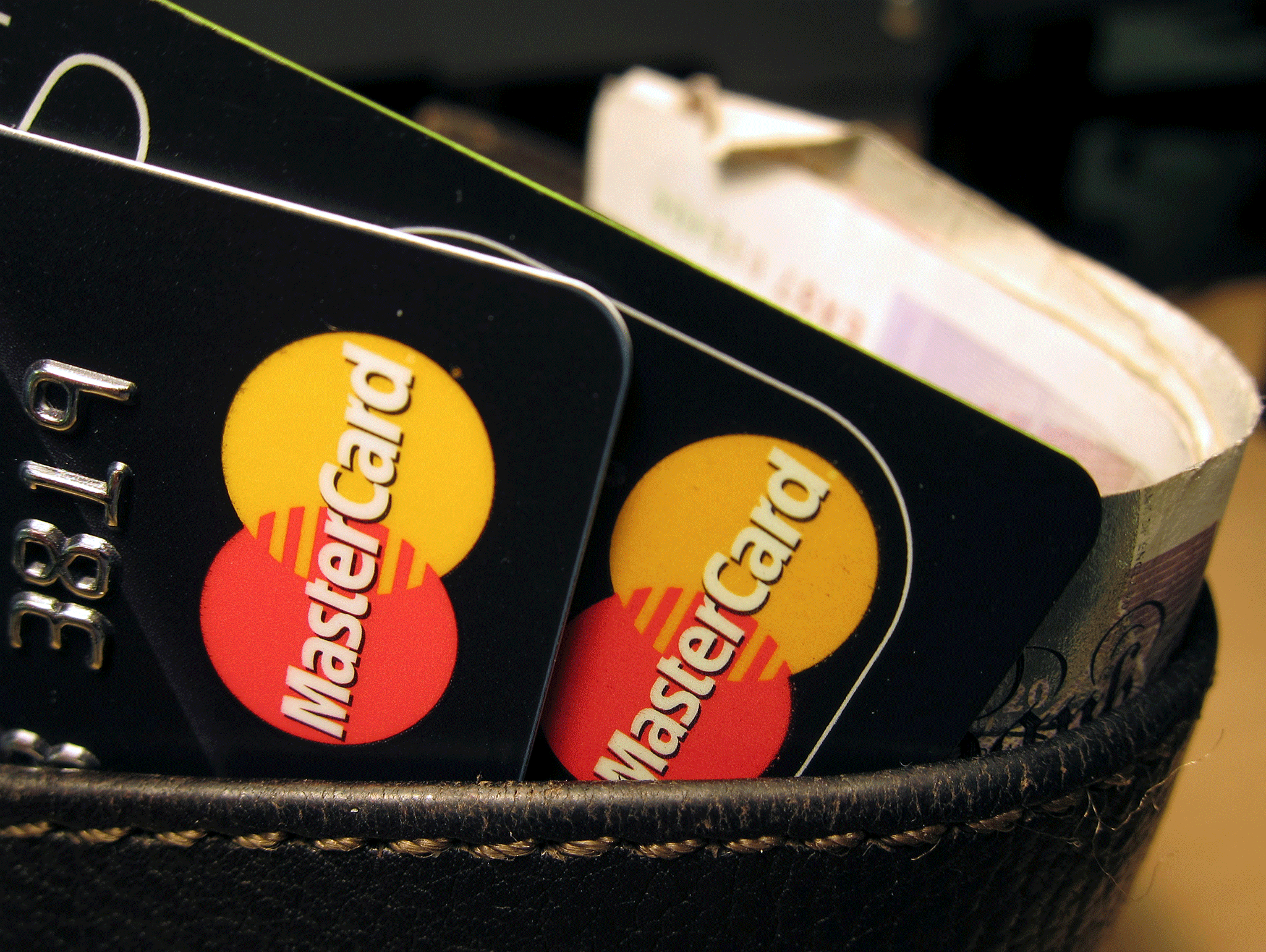 Competition concerns over MasterCard purchase of Link cash machine network
Britain's competition watchdog has voiced concerns over Mastercard's £700m acquisition of VocaLink, which runs Bacs, Faster Payments and Link cashpoint services for banks.
The Competition and Markets Authority (CMA) believes the deal gives rise to competition concerns in the Link ATM network.
It said the merger would "reduce the number of bidders and limit the ability of the Link scheme to obtain good value" when tendering for an infrastructure provider.
The companies can avoid the merger being referred for an in-depth CMA investigation if they offer a remedy to address the concerns, the watchdog said.
Andrea Coscelli, acting chief executive of the CMA, said: "The Link ATM network provides an essential service for millions of customers. It's important that Link has a good choice of providers when it comes to supplying the necessary infrastructure so it can take advantage of the opening up of payment systems to competition.
"These concerns warrant a closer investigation in the event that Mastercard cannot address them at this stage."
A group of 18 banks – including HSBC, Royal Bank of Scotland, Lloyds Banking Group and Barclays – owns VocaLink, which processes more than 90 per cent of salaries, over 70 per cent of household bills and almost all state benefits in the UK.
PA
Record Christmas for discount retailer B&M
Discount retailer B&M has said a record Christmas helped it notch up a big rise in sales in the third quarter as it flagged a period of "uncertainty" for consumers.
B&M said like-for-like sales grew 7.2 per cent in the three months to 24 December, adding that it saw more than 5.5 million shoppers come through its doors in a single week during the period.
Revenue rose over 20 per cent to £789.1m and the group said it is confident B&M will meet full year profit expectations.
The company put the performance down to strong festive sales and "improved in-store standards" for customers.
Boss Simon Arora said: "We have once again demonstrated the strength, relative appeal and popularity of our model at a time of uncertainty for consumers generally and continuing structural change in the retailing sector.
"We have delivered our best ever Christmas trading and served over 5.5 million customers in a single week in the UK alone as we continue to gain market share."
The company warned in November that shoppers would have to stomach rising prices in 2017 as the slump in sterling hits import costs.
The firm shielded customers from a price jump last year after hedging against currency swings, but said it will have to pass on cost rises from the spring.
PA
Aggreko wins contract to provide power at 2018 Winter Olympics
UK's Aggreko said on Wednesday it had been appointed the official temporary power provider for the 2018 Winter Olympics in PyeongChang.
The company, which is the world's largest temporary power provider, said it would provide power across 18 competition venues and broadcast centres as part of a contract expected to be valued at around £32.6m.
Aggreko had earlier pulled out of a tender to supply generators to the Olympic Games in Rio de Janeiro in 2016, after not being awarded the first tranche of contracts.
The contract win comes amid a tough period for Aggreko, which said late last year it was reviewing the value of its North American fleet of oil and gas rental generators after further weakness in that market hit its quarterly revenue.
Aggreko would be a sponsor for the PyeongChang Olympics as part of the deal, it said on Wednesday.
Asia's first Winter Olympics outside Japan will see the coastal city of Gangneung host figure skating, curling, ice hockey, speed and short-track skating events, while PyeongChang, some 180 kilometres east of Seoul, will stage mountain events.
Reuters
Vitol clinches $1bn oil deal with Iran
The world's largest oil trader, Vitol, has clinched a deal with the National Iranian Oil Co (NIOC) to loan it an equivalent of $1bn guaranteed by future exports of refined products, four sources familiar with the matter said.
The pre-finance deal is the first such major contract signed between Iran and a trading house since sanctions were lifted in early 2016. Vitol and NIOC declined to comment.
It highlights the speed of the oil industry recovery in Iran just a year after lifting of sanctions, which is allowing Tehran to claw back oil market share from arch-rival Saudi Arabia.
It also re-establishes some old dealings with Western firms as Tehran is benefiting not only from easing of EU sanctions but also from reduced US restrictions on its access to dollars, which Iran needs to reignite its economy.
Foreign companies still tread carefully for fear of breaking a myriad of complex laws, and oil giants such as Shell, BP and Eni have been slow to return as regular crude lifters.
Executives who are US citizens are often ring-fenced from negotiations with Iran, notably BP's chief executive Bob Dudley and even those working for non-US companies.
US president-elect Donald Trump has also been outspoken about reviewing the nuclear deal brokered under Barack Obama's administration, adding fresh uncertainty.
But privately held trading houses are more flexible and can negotiate deals quicker than listed firms.
Reuters
Maersk, Alibaba team up to offer online booking service for ship space
The world's largest container shipping line Maersk has teamed up with Alibaba to allow shippers of goods to reserve space on its vessels through the Chinese e-commerce giant, in a move that bypasses traditional middleman freight forwarders.
Maersk, a unit of Denmark's AP Moller-Maersk, began offering the service to Chinese shippers on Alibaba's OneTouch booking website on 22 December, a spokeswoman for the shipping line said on Wednesday.
Shippers traditionally go through freight forwarders to book space on container ships, but shipping lines like Maersk are allowing cargo owners to directly book shipments via the internet.
And e-commerce companies are increasingly venturing into logistics activities in a bid to gain better control over their supply chain networks. Amazon.com has registered a Chinese unit as a freight forwarder and has leased aircraft to handle more of its own deliveries in the United States.
Reuters
Eurozone economy growing at fastest pace since May 2011
A closely monitored survey of economic activity across the 19-country eurozone shows the region ended 2016 on a positive note, with growth accelerating to its highest level since May 2011.
Financial information company IHS Markit said on Wednesday that its composite purchasing managers' index – a broad gauge of business activity across the manufacturing and services sectors – rose to 54.4 points in December from 53.9 the previous month. Anything above 50 indicates growth.
The firm said that manufacturing led the acceleration, and that price inflation pressures continued to mount.
The prospect of higher prices is unlikely to concern central bankers too much as the main goal of their stimulus efforts is to get inflation back toward the target of just below 2 per cent.
AP
Lufthansa says to hire more than 3,000 new staff in 2017
German airline Lufthansa plans to hire more than 3,000 new staff in 2017, most of them flight attendants, it said in a statement on Wednesday.
Lufthansa Group airlines – Austrian, Swiss and Eurowings – are hiring more than 2,200 staff in total, it said. Lufthansa Technik is planning to recruit 450 new staff.
Lufthansa cabin crew and pilots have gone on strike several times over the last few years as the airline battles to reduce costs. Its cabin-crew union UFO said last month the latest talks over pay and working conditions had failed.
Reuters
Register for free to continue reading
Registration is a free and easy way to support our truly independent journalism
By registering, you will also enjoy limited access to Premium articles, exclusive newsletters, commenting, and virtual events with our leading journalists
Already have an account? sign in
Register for free to continue reading
Registration is a free and easy way to support our truly independent journalism
By registering, you will also enjoy limited access to Premium articles, exclusive newsletters, commenting, and virtual events with our leading journalists
Already have an account? sign in
Join our new commenting forum
Join thought-provoking conversations, follow other Independent readers and see their replies