Matthew Taylor review: Unions slam gig economy report for 'spectacular failure' to deliver on promises
Business groups and lawyers have given a mixed response to the report which aims to tackle problems related to insecure work
Ben Chapman
Tuesday 11 July 2017 14:55 Comments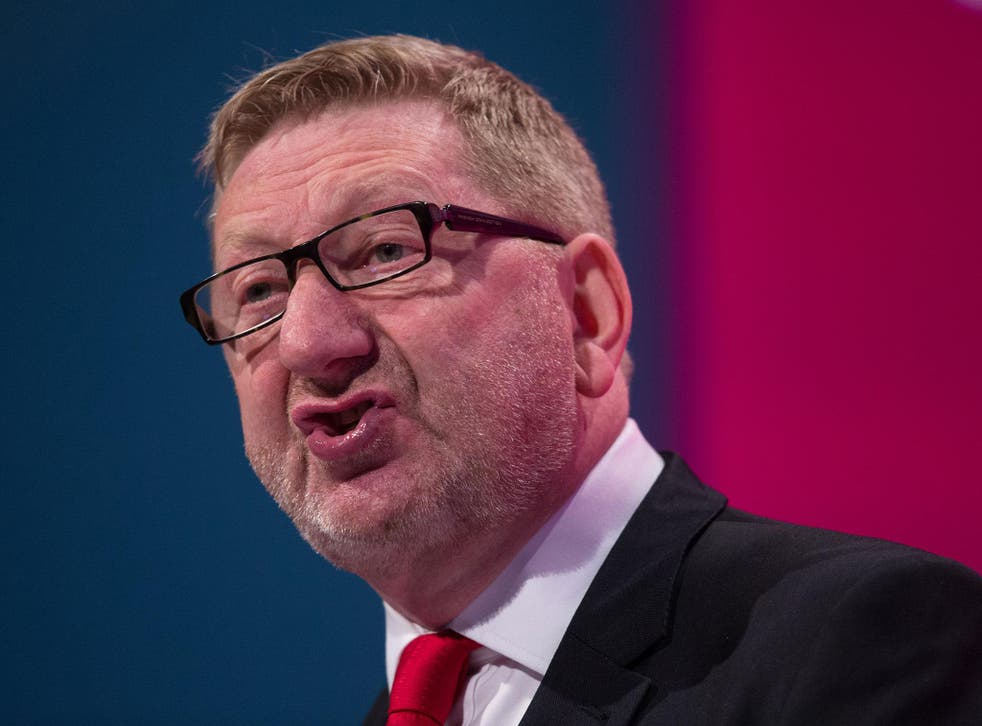 Trade unions have slammed a review into the gig economy and changing working practices across the UK. Unite, the country's largest union said Tueasday's report "spectacularly failed to deliver" on its promise to tackle the problem of insecure work, while the GMB described it as a "disappointing missed opportunity".
Business groups delivered a mixed reaction to the long-awaited Taylor review, with the Institute of Directors saying it "strikes the right balance".
Others warned that the recommendations, which included a reducing employment tribunal fees cracking down on "exploitative" conditions, would be difficult, time-consuming and costly to implement.
Matthew Taylor, a former policy chief to Tony Blair and chief executive of the Royal Society of Arts, who lead the review, also urged employers to banish weak management as a way of combating Britain's productivity challenge.
Here's how business groups and trade unions have reacted to the review's recommendations:
Unite - 'spectacularly fails to deliver'
Len McCluskey, leader of the Unite union said: "This review raised the prospect that the scourge of insecure working in this country would be tackled. It raised the hope that work would once again pay and there would be no profit in exploitation. It indicated that fairness and dignity would be restored to working life.
"But it has spectacularly failed to deliver on any of these. The seven pillars of Taylor are very wobbly and tumble to rubble under first scrutiny.
"The report does nothing to address the rampaging growth in forced self-employment, which has shot up as the Government's austerity programme bites. One in six workers in this country fall into this category, denied sick pay, holiday pay, their basic rights and a pension.
"Neither will it address bogus self-employment, and the unacceptable use of zero hours and agency work to deny someone a permanent, full-time job.
"Instead of the serious programme the country urgently needs to ensure that once again work pays in this country from Taylor we got a depressing sense that insecurity is the inevitable new norm. We will not accept that.
"Unite therefore urges the prime minister to thank Mr Taylor for his efforts but do not let this report travel further than a Westminster filing cabinet or gather dust on a No 10 bookshelf because it will not help you deliver on your stated aim of making working life fairer.
"More and better can and must be done to ensure that, in the fifth largest economy on the planet, working people are granted the dignity and security they deserve. This union will continue that fight."
GMB - 'a missed opportunity'
The GMB challenged the Government to "grasp the nettle" and tackle the whole of the "precarious economy".
Tim Roache, GMB General Secretary, said: "The recommendations in the Taylor Review show some laudable aims on the surface - and of course any progress in basic employment rights is welcome - but as a whole it's a disappointing missed opportunity.
"Everyone can pay lip service to wanting good quality, well paid work but employers could offer that right here and now, they simply choose not to. They won't decide to do so just because they're asked nicely.
Business news: In pictures

Show all 13
"The exploitation of insecure workers is a deliberate and a core part of company business models, where any loophole is exploited to pay workers less and make more profit for employers.
"This isn't a quirk of the system, this is the system – and without regulation this system will inevitably continue. Even good employers will be forced to adopt these practices in order to remain competitive.
"If the Government are serious about decent work they need to set about enforcing current laws, making sure companies actually pay their taxes like the rest of us and end the insecure work epidemic that continues to spread like wildfire through the economy."
TUC - 'no game-changer'
TUC general secretary Frances O'Grady said: "I worry that many gig economy employers will be breathing a sigh of relief this morning.
"From what we've seen, this review is not the game-changer needed to end insecurity and exploitation at work.
"We'd welcome any nuggets of good news, but it doesn't look like the report will shift the balance of power in the modern workplace."
Independent Workers' Union of Great Britain - 'conflicts of interest'
The IWGB, which represents gig economy workers, focused on the fact that Greg Marsh, one of the panel members of the Taylor review was an early investor in Deliveroo. He agreed to sell his shares when asked by the government to take part in the Taylor review.
IWGB said: "This is a matter of grave concern to the union, which already considers the review to be heavily skewed towards the interests of business, ignoring the concerns of workers.
IWGB general secretary Dr Jason Moyer-Lee added: "If he still has these shares it is a total conflict of interest and even if he no longer has the shares the idea that a former Deliveroo investor would be one of the people making recommendations on employment rights in the gig economy undermines the entire integrity of this process. People should take with a large grain of salt anything they recommend tomorrow."
British Chambers of Commerce - 'wage costs could be pushed up'
"We are pleased that he has acknowledged that UK firms already face high costs in addition to wages, and has sought to avoid adding to these burdens at a time of uncertainty and change.
"Civic-minded business leaders across the UK have expressed concerns about the consequences of insecure employment in their local communities in recent years, and recognise there is a two-way bargain that needs to be struck that gives flexibility and security to both employers and employees. Civic businesses will also agree with Taylor on the importance of good-quality work, and opportunities for growth, development and workplace health.
"While the notion of a wage premium in exchange for uncertain working hours is superficially attractive, it could have unforeseen consequences, and push wage costs up elsewhere. Further expert consideration of the potential impact of such a measure on jobs will be needed.
"If the new category of 'dependent contractors' proposed by the review is implemented, it must have a clear legal definition to prevent any ambiguity or unintended knock-on effects.
"The government should consult widely with business and employees over the coming months to ensure any response to the Taylor Review is proportionate, fair and above all unbureaucratic."
Confederation of British Industry - 'significant concern for businesses'
Neil Carberry managing director for people and infrastructure said a number of proposals in the report "will be of significant concern to businesses".
"Changes to the application of the minimum wage, rewriting employment status tests and altering agency worker rules could have unintended consequences that are negative for individuals, as well as affecting firms' ability to create new jobs.
"The Government will need to consider these aspects extremely carefully, alongside proposals for any future tax changes, to ensure our labour market retains the flexibility and entrepreneurship that has made it the mainstay of the UK economy."
Institute of Directors - 'the right balance'
The IoD said Matthew Taylor had "got the balance right", praising the "additional clarity to the ambiguous definitions of employment status in the UK [which] will reassure most employers, who often shy away from offering employee-style benefits to their self-employed contractors for fear of exposing themselves to legal challenges".
This will allow companies to "reap the benefits of flexible work", the IoD said.
"Despite the often one-sided narrative that surrounds the gig economy, it is welcome to see the review recognises the value of flexible labour to the UK economy and to individuals themselves.
"The proposal to ask gig platforms to provide real-time information on the earning potential of individuals at any given point is a good one.
"Advances in data analytics have enormous potential to help those in self-employment understand how much they can earn and when to choose to work to best suit their lifestyle."
The IoD said that putting the recommendations into practice will require "substantial" effort from businesses, politicians and unions,
The organisation also called for "urgent" simplification of the tax system and greater harmonisation of national insurance contributions between employees and the self-employed.
Matthew Taylor calls on Government to look at reducing cost of employment tribunal fees
EEF - 'no need for change'
Terry Scuoler, chief executive of EEF, the manufacturers' organisation welcomed the recognition that flexible ways of working are necessary to protect the UK labour market and can be mutually beneficial for both 'employers' and individuals" but said there was little evidence that anything needs to change. Reduction in flexibility will be harmful. Mr Scuoler said.
"Frequently in manufacturing individuals choose to be 'self-employed' because this delivers the freedom they desire in their work and provides the very kind of 'two-way flexibility' Matthew Taylor advocates in today's report.
"We support any initiative that encourages responsible employers. Manufacturers respect the impartial and evidence-based work that the independent low pay commission currently does, and we strongly believe it should continue in its current format."
KPMG - 'monumental but long overdue'
The professional services firm described the Taylor review as "very welcome" adding that "it is a monumental but long overdue task to bring some direction to the vast number and varying types of modern working".
The firm described the reforms as "fairly complex in nature" meaning it is likely to take a fair amount of time before they find their way to the statute books.
"A good example of this is how to legislate a requirement for employers to 'model' average pay across a diverse workforce.
"The creation and definition of a 'dependent contractor' would definitely helpful but could be quite difficult in practice given the wide range of working practices covered by the review.
"The extension of some rights to the most vulnerable 'gig' workers would be popular with many. That said, the extension of holiday pay, sick pay and some of the National Minimum Wage protections could mean businesses need to spend a fair bit of time projecting what the cost of extending those rights will be.
Baker McKenzie - 'will materially increase costs'
Employment partner, Stephen Ratcliffe, said: "Some of it is pretty sensible, such as the principle that if you're self-employed for tax purposes you should also be considered to be self-employed for the purpose of employment rights. But there are also some proposals that will materially increase costs and administration for employers. It remains to be seen whether the Government will have the political will, not to mention the parliamentary support, to implement much of this in an already very busy legislative agenda.
Richard Lee, partner at the law firm, Gowling WLG
"The key question for anyone dealing with pensions will be what does the Taylor Review mean for automatic enrolment? Automatic enrolment applies to a very broad category - anyone who works or ordinarily works under the worker's contract in the UK and who then meets statutory earnings and age requirements.
"This goes to the heart of the issues being considered by the Taylor Review and, more broadly, by a series of cases concerning so-called gig economy workers/contractors. In addition, the government's own review of automatic enrolment is tasked with looking at how the success of automatic enrolment can be broadened to encompass groups not yet covered by automatic enrolment.
"One of the key messages from the Taylor Review is that: 'The same basic principles should apply to all forms of employment in the British economy'. Basic principles include the National Living Wage. The Taylor Review is, however, silent on whether the right to employer contributions under automatic enrolment should be included amongst those basic principles."
Register for free to continue reading
Registration is a free and easy way to support our truly independent journalism
By registering, you will also enjoy limited access to Premium articles, exclusive newsletters, commenting, and virtual events with our leading journalists
Already have an account? sign in
Join our new commenting forum
Join thought-provoking conversations, follow other Independent readers and see their replies