McDonald's to launch cheese and bacon fries in US
The 'Loaded Bacon & Cheese Basket of Fries' will do what it says on the tin, giving the chain's famous french fries a gluttonous makeover by drenching them in cheese sauce and bacon
Miles Dilworth
Wednesday 12 July 2017 12:47 Comments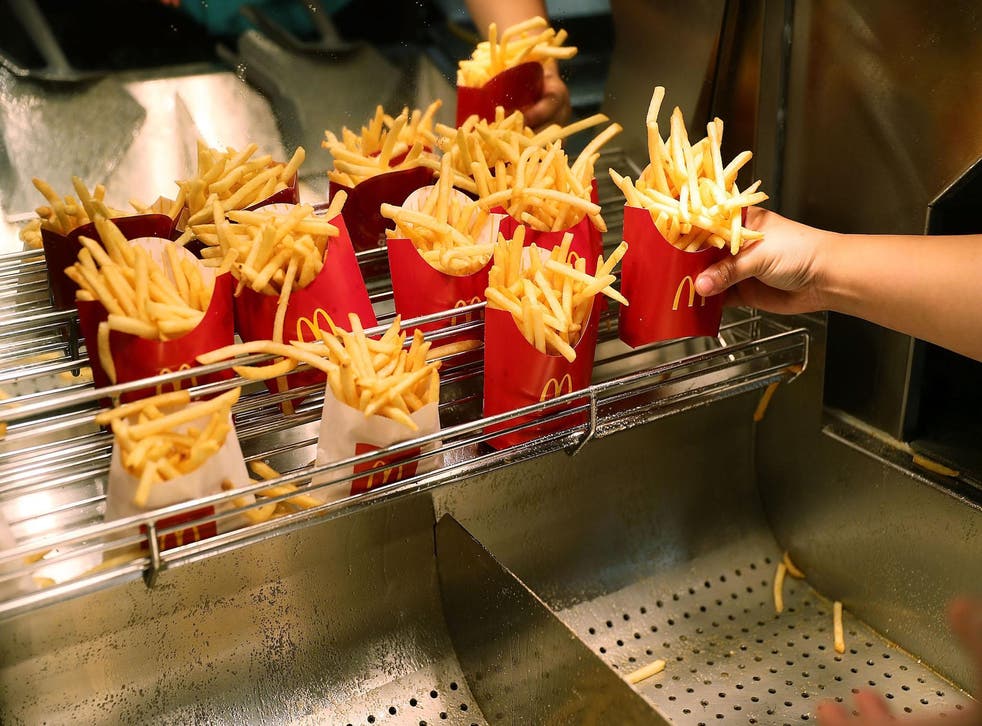 Would you like fries, bacon and cheese with that? That's the million dollar - or $3.99 - question that McDonald's workers will soon be asking customers in the US following reports that the is to launch its own version of 'loaded fries'.
The 'Loaded Bacon & Cheese Basket of Fries' will do what it says on the tin, giving the chain's famous french fries a gluttonous makeover by drenching them in cheese sauce and bacon.
First sold in Australia and Hong Kong, the snack is reportedly being trialled in select US branches, and will be rolled out across the country if successful.
But British bacon lovers will have to sit tight for now. A McDonald's spokesperson told the Independent that there were no plans to introduce bacon and cheese fries to the UK as of yet.
McDonald's has experimented with a range of products over the last two years, as well as chancing how it serves and sources food in a bid to revive its US business and take on more upmarket rivals like Five Guys and Shake Shack.
In May, it added Twister Fries to its US menus, although curly fries are still not available in the UK.
In March, McDonald's announced that it will serve fresh, rather than frozen beef, in all quarter pounders served at its US restaurants.
It also pledged to only use eggs from 'cage-free' chickens by 2025 and now refuses to use chickens that have been treated with antibiotics.
In January, McDonald's reported that global same-store sales increased by 2.7 per cent year-over-year in 2016, beating analysts' estimates.
Register for free to continue reading
Registration is a free and easy way to support our truly independent journalism
By registering, you will also enjoy limited access to Premium articles, exclusive newsletters, commenting, and virtual events with our leading journalists
Already have an account? sign in
Join our new commenting forum
Join thought-provoking conversations, follow other Independent readers and see their replies