McDonald's new grey uniforms compared to Star Wars and Hunger Games characters on social media
The new uniforms will be worn by about 850,000 members of staff across the US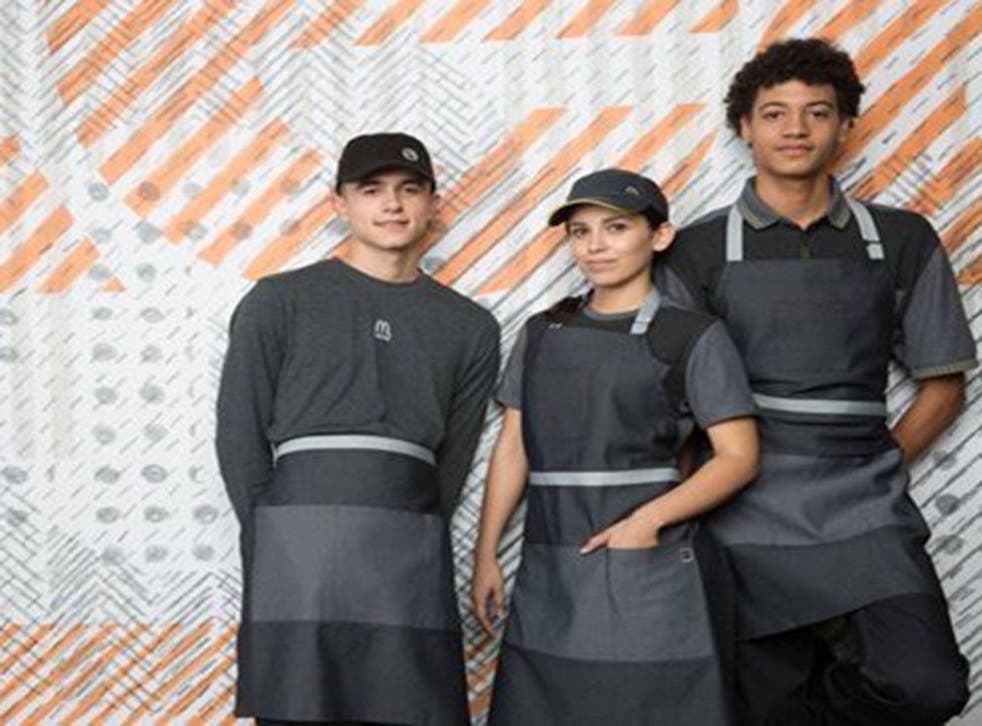 McDonald's iconic bright red-and-yellow uniforms are becoming a thing of the past, but the garb that's replacing them has failed to impress social media users with many saying the company's workers now look like villains straight out of Star Wars.
The fast-food giant announced that it would be giving its employees' look a makeover by introducing contemporary grey modern uniforms at its 14,000th restaurant in the US this month.
McDonald's insisted that more than 70 per cent of restaurant employees surveyed by the company feel that the new uniforms provide a modern image and that they would be proud to wear them.
The new uniforms will be worn by about 850,000 members of staff across the US, McDonald's said.
But social media users seem to disagree.
Max Wilson said: "The new uniform for #McDonalds - serving storm troopers on a Death Star in a Galaxy far far away."
While Anthony, a graphic designer based in New Zealand, tweeted: "What do you think of the new McDonalds uniforms, designed by the resident Death Star uniform person."
Charles FLEXavier shared a picture from the Hunger Games franchise saying: "Meanwhile at new @McDonalds uniform showcase".
Some went as far as comparing the uniform to Kim Jong Un's outfits.
"McDonalds uniforms will soon require a certain haircut as well," Parmeson and Pinot tweeted.
Jez Langhorn, McDonald's senior director of human resources, said in a statement: "Our new collections focus on comfort, fit, functionality and contemporary professionalism, delivering a uniform that crew and managers will feel comfortable to work in and proud to wear.
"Beyond that, it's another step in the company's continuous effort to raise the bar by investing in people and improving the restaurant experience with a focus on hospitality."
The uniforms were designed by Waraire Boswell, who has dressed celebrities including the actor Ryan Gosling and talk show host Ellen DeGeneres.
"As a former McDonald's crew member myself, I understand the design and functionality needs of the next generation of McDonald's uniforms, and I was personally inspired to design a look and feel that gives restaurant employees a greater level of confidence," Mr Boswell, said.
Join our new commenting forum
Join thought-provoking conversations, follow other Independent readers and see their replies