Merger of IHS and Markit creates global data powerhouse
Markit was founded in 2003 and employs 4,200 people in 13 countries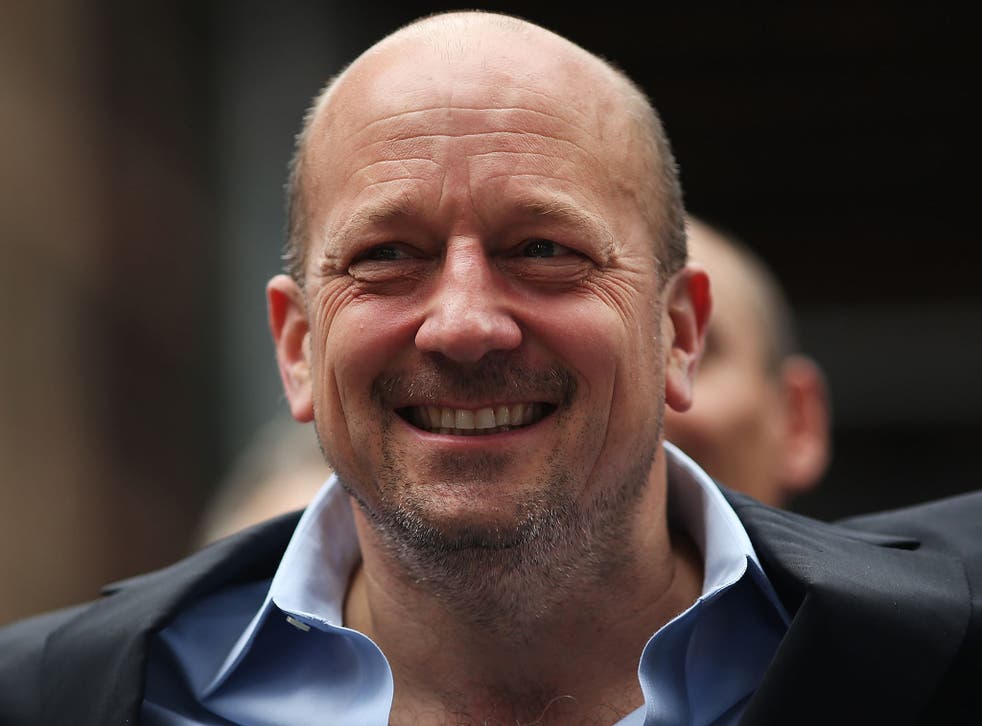 Two of the world's largest market data companies, IHS and Markit, are to merge in a deal worth $13bn (£9bn), creating a powerhouse in economic, corporate and debt data and analysis. The merger of IHS, which is listed on the New York Stock Exchange, and Markit, which is listed on Nasdaq but is a British company, will be effected through an all-share deal which has been approved by both boards.
Lance Uggla, the Canadian founder, chairman and chief executive of Markit, said: "Together, we will create a global information powerhouse and a platform for innovation that drives future revenue. The combination will enhance cash flow and enable stronger returns of capital to shareholders."
The new company will be headquartered in London, and IHS chairman and chief executive Jerre Stead will be its first chairman, to be followed on his retirement in 2018 by Mr Uggla, whose 3 per cent shareholding in Markit is worth $177m. Co-founder Kevin Gould owns a 2 per cent stake worth around $108m.
Business news: In pictures

Show all 13
Markit was founded in 2003 and employs 4,200 people in 13 countries. It floated in June 2014 at $24 a share; yesterday afternoon they were trading at $33. IHS employs nearly 9,000 in 32 countries. It was founded in 1959 as Rogers Publishing Company and produced technical news magazines; it was one of the earliest cataloguers of data on microfilm. It floated on the New York Stock Exchange in 2005, and changed its name from Information Handling Services to IHS.
"This transformational merger brings together two information-rich companies to create a powerful provider of unique business intelligence, data and analytics," Mr Stead said. The combined company's revenues in 2015 were $3.3bn and they made earnings before interest, tax, depreciation and amortisation of $1.2bn. Together they have 50,000 customers around the world, and serve 75 per cent of the Fortune 500. IHS shareholders will own approximately 57 per cent and Markit shareholders 43 per cent.
The two companies said the deal would provide cost savings of $125m, which it said would come from lower spending on IT, selling off duplicate properties and merging head offices. They also said they expect the merger to create an extra $100m of "revenue opportunities".
Markit was started by Mr Uggla in a barn in Hertfordshire. Despite choosing to float on Nasdaq in the US, Mr Uggla said: "Listing in New York doesn't mean we are not a UK company. In order for us to grow and facilitate our expansion, we needed the best access to capital."
Register for free to continue reading
Registration is a free and easy way to support our truly independent journalism
By registering, you will also enjoy limited access to Premium articles, exclusive newsletters, commenting, and virtual events with our leading journalists
Already have an account? sign in
Register for free to continue reading
Registration is a free and easy way to support our truly independent journalism
By registering, you will also enjoy limited access to Premium articles, exclusive newsletters, commenting, and virtual events with our leading journalists
Already have an account? sign in
Join our new commenting forum
Join thought-provoking conversations, follow other Independent readers and see their replies