Mobike: Chinese bike-sharing startup raises $600m ahead of UK expansion
The investment represents the company's most lucrative funding round to date and turned up the heat on its global battle with Didi-Chuxing backed rival ofo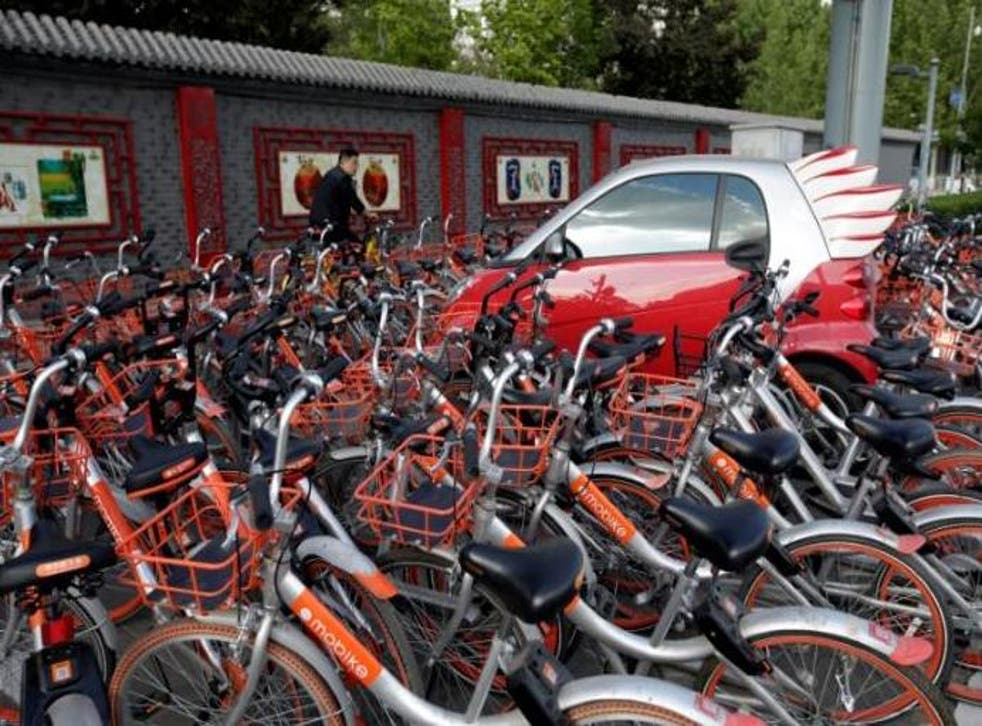 Chinese bike-sharing startup Mobike has raised $600m (£470m) in its latest round of funding as the company prepares for its UK launch later this month.
The investment represents the company's most lucrative funding round to date and turned up the heat on its global battle with Didi Chuxing-backed rival ofo. Mobike has now raised over $900m since October.
The company operates in around 100 Chinese cities and has also expanded to Singapore. It plans to roll out its service in Manchester and Salford on 29 June, its first launch outside Asia.
The company said in a statement that it aims to be in 200 cities by the end of the year.
The GPS-tracked bikes, which are distinguished by their orange wheels, can be locked and unlocked anywhere using a smartphone app. The service has attracted 100 million users and support roughly 25 million rides a day.
The funding round was led by internet group Tencent, while Sequoia, TPG and Hillhouse Capital, which had previously invested in Mobike, also joined the round. State-controlled investment banks Bank of Communications and Industrial and Commercial Bank of China, as well as Singaporean asset management firm Farallon Capital, became new investors in the firm.
Chinese bike-sharing businesses have benefitted from large amounts of investment over the past year, with Mobike and ofo emerging as early market leaders. Ofo raised $450m in May from various investors including Didi.
In an attempt to gain market dominance, both Mobike and ofo offer cash bonuses to riders in China, which means they operate many bikes at a loss. The strategy is resemblant of the fierce battle between Didi and Uber for a monopoly of China's ride-sharing market, which culminated in Didi's purchase of Uber's China business in August last year.
In February, ofo launched a trial service of its yellow bikes in Cambridge.
Join our new commenting forum
Join thought-provoking conversations, follow other Independent readers and see their replies