Money worries biggest reason for marriages ending, survey finds
The first working Monday of the new year usually sees a rise in the number of couples seeking a divorce following the stress of the festive season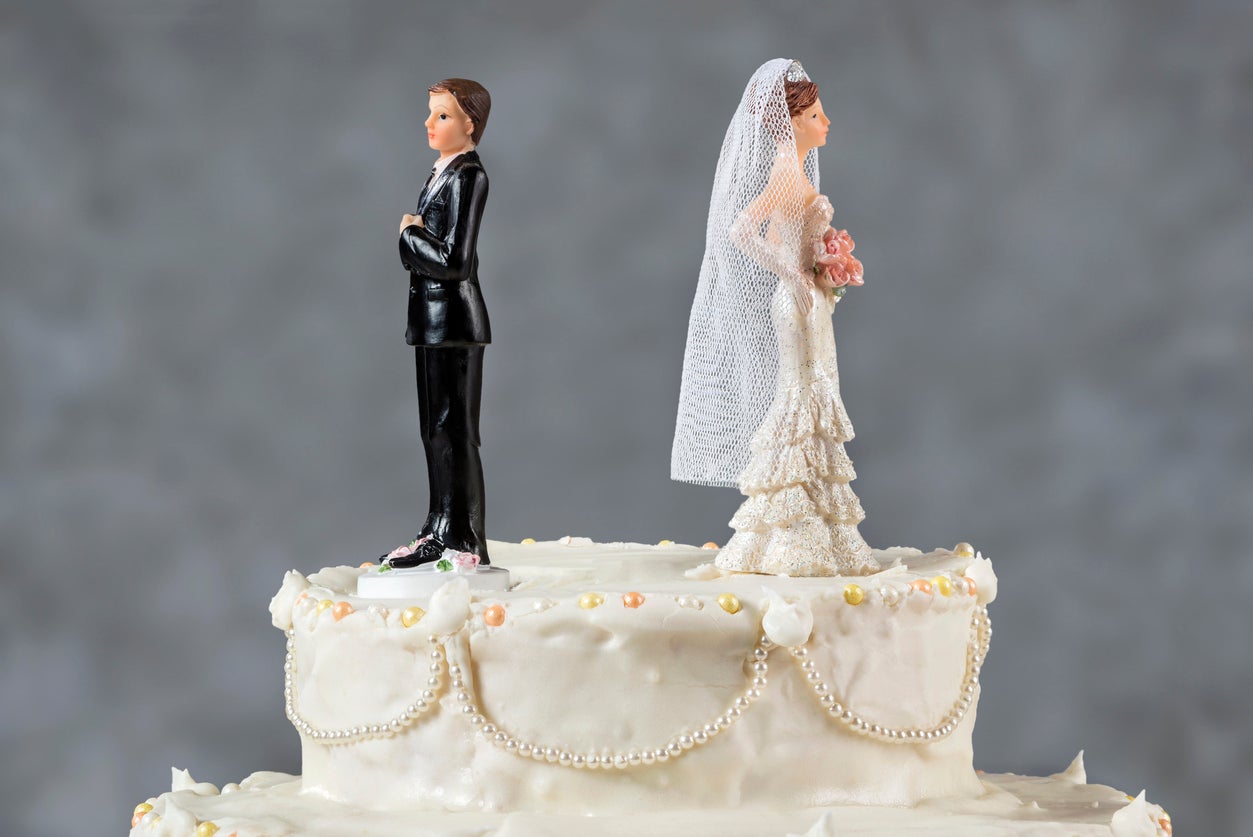 Money worries are the leading cause of marriages falling apart, according to a new study, the release of which coincides with what is reportedly the busiest time of year for separations.
The first working Monday of the year is dubbed "Divorce Day" by lawyers because of the increase in the number of people looking to end their marriages following the stress of Christmas and the New Year.
A poll of over 2,000 British adults by legal firm Slater and Gordon found that money worries top the list of reasons why married couples split up, with one in five saying it was the biggest cause of marital strife.
"Although it is a happy time for many, relationships which are already showing cracks are likely to buckle under the added pressure and expense that Christmas brings," said Lorraine Harvey, family lawyer at Slater and Gordon.
Over a third of those questioned said that financial pressures were the biggest challenge to their marriage, while a fifth said that most of their arguments were about money. One in five of those polled blamed their partner for their money worries, accusing them of overspending or failing to budget properly.
The latest figures available from the Office for National Statistics show that 107,000 heterosexual couples divorced in 2016 – up 5.8 per cent from the previous year.
"Money is always a common issue and if one person feels that their partner is not pulling their weight financially or at least trying to then it can very quickly cause resentment to grow," said Ms Harvey.
"I think many people see Christmas as their last shot at making a marriage work, but with all the added pressure and the perception that everyone else around them is happy it makes it even more difficult and is probably the worst time of the year to try," she added.
Relationships charity Relate said it receives a peak in calls every year as relationship pressures escalate over Christmas.
The charity said that in January 2017, calls to its national phone line went up 24 per cent compared to the average month, and it said it was expecting a similar increase this year.
"The reality is that many of the calls we receive in January are from couples who are already at crisis point after existing relationship tensions have come to a head over Christmas," said Relate's chief executive Chris Sherwood.
"With one in five people in the UK in a 'distressed relationship', we'd urge anyone who isn't getting on with their partner to seek support as early as possible," he added.
Join our commenting forum
Join thought-provoking conversations, follow other Independent readers and see their replies