Petrol price cut: Morrisons and Asda reduce unleaded to below £1 a litre, the lowest since 2009
Other supermarket chains are expected to follow suit
Will Grice
Friday 11 December 2015 10:27 Comments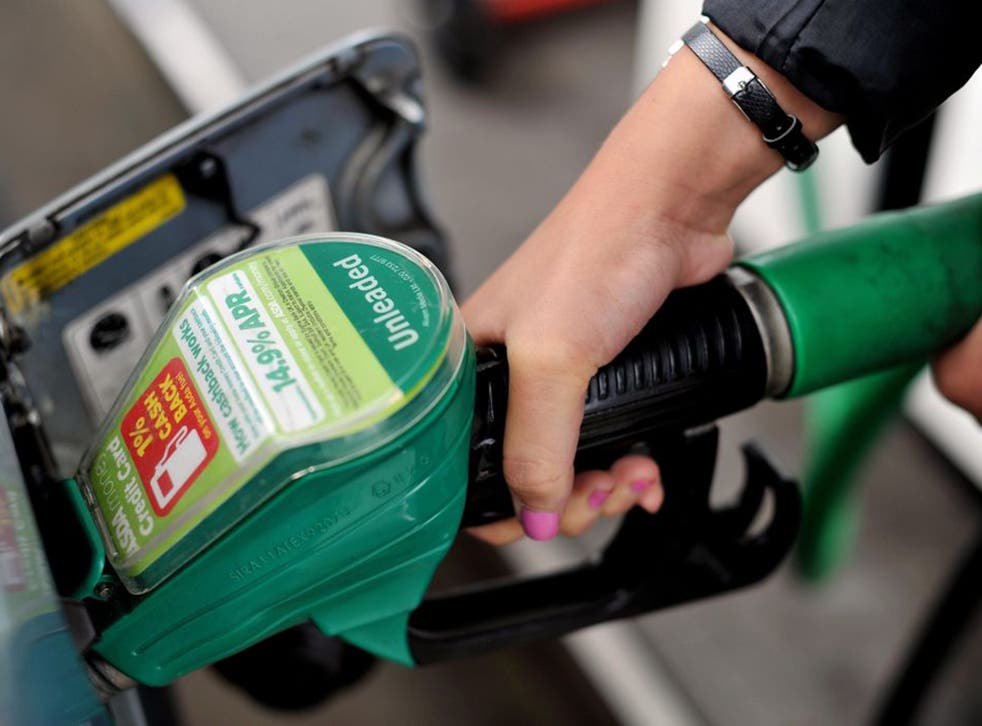 Supermarket chains Morrisons and Asda have cut the price of unleaded petrol to below £1 a litre, the lowest since 2009.
Morrisons says it will be selling unleaded petrol at 99.9p per litre for as long as possible, and has also reduced the price of diesel by 1p a litre.
Asda's unleaded price will stay at 99.7p for three days, with the chain also selling diesel for 103.7p per litre.
With the price of oil continuing to plummet, other supermarkets are expected to follow suit.
Morrisons petrol retail director Bryan Burger told the BBC: "Today, for the first time in more than six years, we are moving unleaded prices down to below £1 a litre.
"This is a moment where motorists will feel some relief after being clobbered by tax and price rises for the last decade."
Morrisons confirmed that the price will stay at 99.9p "for as long as possible", but it is subject to change depending on the price of oil.
UK news in pictures

Show all 50
Asda have also announced they will reduce the price of their diesel and unleaded to petrol to 99.7p a litre, however the price will only run over this weekend as a limited offer.
The news of these reductions comes after the RAC correctly predicted the price of petrol to fall below £1 a litre.
With Brent crude oil, which accounts for two thirds of the global market, falling below $40 a barrel for the first time since 2009.
The RAC predicted this fall in price could take 3p and 5p off the price of petrol and diesel respectively.
A price fall which will make petrol £9 cheaper for the average family when compared to last year, and £11 cheaper for diesel.
Register for free to continue reading
Registration is a free and easy way to support our truly independent journalism
By registering, you will also enjoy limited access to Premium articles, exclusive newsletters, commenting, and virtual events with our leading journalists
Already have an account? sign in
Join our new commenting forum
Join thought-provoking conversations, follow other Independent readers and see their replies