Nestlé pledges to cut sugar in Cheerios, Shreddies and other breakfast cereals
The Swiss-based company said that the move will see around 225 million fewer teaspoons of sugar in the UK's diet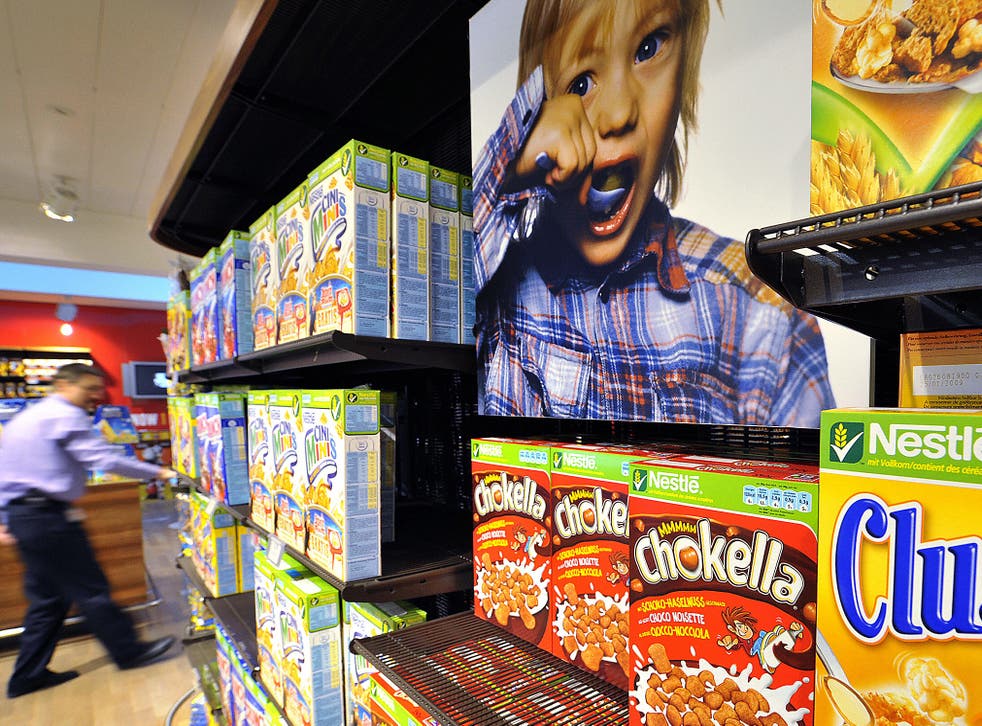 Consumer goods giant Nestlé has pledged to slash sugar in its cereals by a further 10 per cent across the UK by the end of next year as part of a major drive to make some of its most popular breakfast foods healthier.
The Swiss-based company said that the move will cut around 225 million fewer teaspoons of sugar from the UK population's diet.
The changes will be achieved through a combination of reformulation and by growing the share of lower sugar options. Nestlé said that in the UK since 2010 it has already cut average sugar content by 15 per cent. Cereals produced by the company and sold in the UK also contained 3,600 tonnes more whole grain in 2016 than in 2003.
"Offering consumers healthier and tastier cereals is one of our top priorities and we are determined to make breakfast even better for everyone," said Gharry Eccles, the regional vice president of Cereal Partners Worldwide, which makes Nestlé's cereal in the UK.
In the UK, Nestlé sells cereal under the Cheerios, Clusters, Shreddies and Shredded Wheat brands among others.
The NHS currently advises adults not to eat more than 30g of free sugars a day, which is roughly equivalent to seven sugar cubes. Children should have less than this but many breakfast cereals still contain a large amount of sugar, increasing the risk of heart disease and type 2 diabetes.
Earlier this year Nestlé announced that it was reducing the sugar content of some of its bestselling chocolate bars, including KitKats, Aeros, Quality Street chocolates and Yorkie bars by 10 per cent.
It said that this change would slash about 7,500 tonnes of sugar across those products by the end of 2018.
Alison Tedstone, chief nutritionist at Public Health England, welcomed the latest change.
"While there is a long way to go to drive sugar consumption down to recommended levels, we believe this announcement will encourage other companies to make significant reductions and produce healthier products to meet the Government's 20 per cent target by 2020," she said.
Register for free to continue reading
Registration is a free and easy way to support our truly independent journalism
By registering, you will also enjoy limited access to Premium articles, exclusive newsletters, commenting, and virtual events with our leading journalists
Already have an account? sign in
Join our new commenting forum
Join thought-provoking conversations, follow other Independent readers and see their replies