Netflix is giving 'unlimited' maternity and paternity leave to employees
The online streaming provider has announced that new parents can take as much time as they want off work – but there's one issue – you're unlikely to take it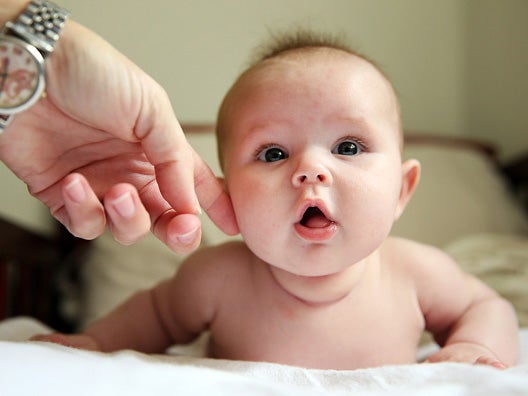 Netflix is introducing an unlimited leave policy for new parents that allows them to take off as much time as they want after having a child.
Employees in all countries where Netflix is based can now manage how much time they take off with "unlimited" leave available in the first year after their child's birth or adoption.
The workers on maternity and paternity leave will be paid as normal, "eliminating the headache" of applying for state benefits, Netflix said in a statement.
Employees will be allowed to work part or full-time during the year as they wish or take it off completely.
"We want employees to have the flexibility and confidence to balance the needs of their growing families without worrying about work or finances," Tawni Cranz, the company's chief talent officer said.
There is one problem though – workers are unlikely to take a lot of the time off that they've been offered.
The new policy fits in with Netflix's existing time off policy. Salaried employees are encouraged to take as much time off as they see fit.
It is a "policy of trust" where workers are left to monitor their own holiday days, according to Netflix.
However, time off has to be approved by HR if it's more than 30 days and workers have to work with managers make sure that things run smoothly in their absence.
"Unlimited" leave policies also mean that there is no guarenteed amount of time off from the company.
Steve Swasey, a Netflix spokesperson told the Wall Street Journal that Netflix employees tend to work while on holiday: "People are on all the time".
"Sometimes my wife is not so sure [about it]. I've been known to hide away on the balcony of the condo in the early hours, when she's sleeping," Mr Swasey said.
Best Netflix originals to watch in 2015
Show all 12
Yahoo was previously one of the best tech giants for parental leave when in 2013 it doubled its maternity leave to 16 weeks and introduced eight weeks of paternity leave.
Netflix's work policies are meant to foster a culture of "freedom and responsibility" in the company, encouraging employees to do their best.
"We ask our employees to make the best decisions for Netflix everyday. This frees them to do the same for their expanding families with the company's full support," a spokesperson for the company said.
Join our commenting forum
Join thought-provoking conversations, follow other Independent readers and see their replies