How Netflix took over the world: Video streaming membership grows to 93.8 million
The streaming service will spend $6bn dollars on producing original programmes in 2017 
Ben Chapman
Thursday 19 January 2017 16:29 Comments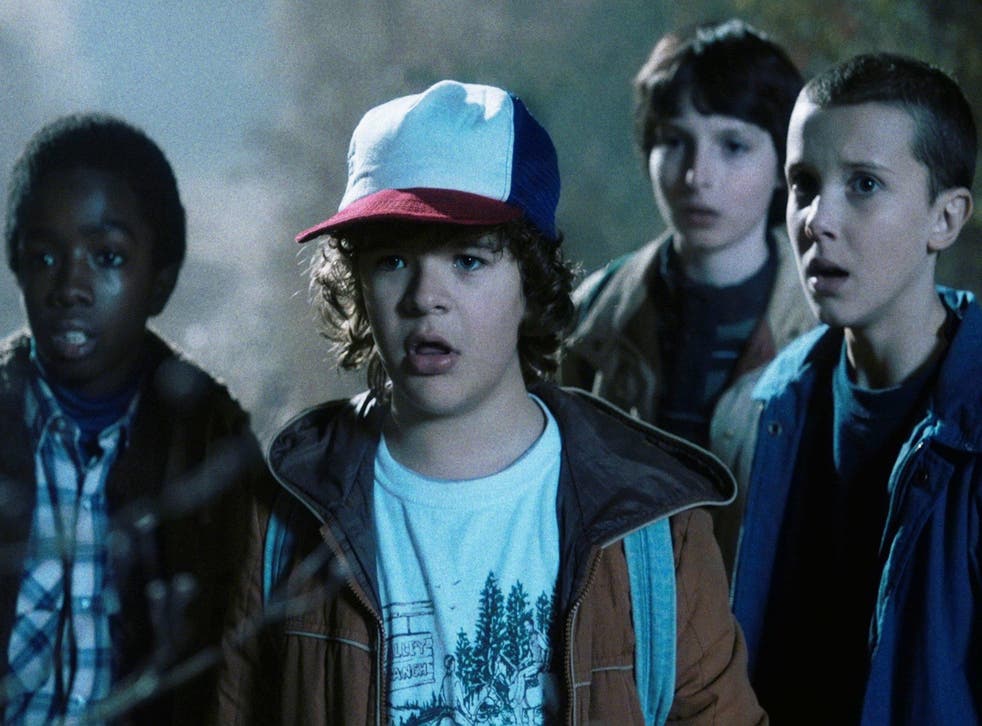 Netflix announced some seriously impressive numbers on Wednesday.
Worldwide membership grew to 93.8 million (which is equivalent to more than 17 times the population of Scotland) after 19 million people signed up in the last 12 months - seven million of those in the final quarter of the year. The 100 million barrier could easily be surpassed before its next quarterly announcement.
Those figures mean its true reach could be close to a quarter of a billion people as research from advertising data firm eMarketer shows that 2.5 people watch each account.
These are not the only eye-catching numbers in Netflix's rapid rise from a mail order DVD rental service in 1997 to become the dominant global video streaming service.
A year ago, the company announced plans for global domination as it launched simultaneously in more than 130 countries, meaning it now reaches almost every nation on the planet.
That plan now appears to be bearing fruit. Non-US subscriber growth drove the latest results, with 5.12 million of the quarter's new subscribers coming from outside its home market. Almost half of its members are now in countries other than the US.



Meteoric rise
Netflix only started making original programmes in 2013 but said it will shell out $6bn on new productions in 2017. That's enough to make the most expensive film ever made 18 times (Pirates of the Caribbean: At World's End, in case you were wondering).
It's also almost enough to match the $7bn spent by all of the major Hollywood studios combined in 2015.
The vast budget has created some hugely popular shows such as supernatural thriller Stranger Things and royal drama The Crown. Five of the top ten most searched TV programmes globally in 2016 were made by Netflix.
It doesn't release country-by-country data but March 2016 research from TV ratings firm Barb found nearly a quarter of the UK's households subscribed to Netflix - it only launched in Britain four years earlier.

Globally, the company has a big lead in subscription numbers over its rivals, despite a blip when it after it announced price rises in April 2016. Amazon Prime has more than 20 million fewer subscribers, at around 70 million, but experts estimate that only around 40 per cent actually use its video service. Fellow challenger Hulu has a relatively paltry 12 million subscribers.
In the US, the company gobbles up 35.7 per cent of all streaming traffic, according to a March 2016 report in Fortune.
Netflix's astonishing rise has perhaps even been too rapid for its own good. Unsurprisingly it has hurt sales of DVDs, raising questions over whether it is cannibalising the older format.
Too popular for it's own good?
A study published in January illustrated how badly the streaming service has hit DVD revenues and how dominant Netflix has become in the online streaming market.
Researchers at a group of Hong Kong Universities looked at the case of Epix entertainment network, which distributes films including the Hunger Games and Transformers film series.
In August 2015, Epix pulled its content from Netflix and moved it to Hulu meaning far fewer people could stream it. In the following three months, DVD sales of Epix titles rose by 24.7 per cent, raising the question of whether Netflix is simply too popular and the prospect that other providers could consider removing or withholding titles in order to maximise revenues.
But that number has apparently not bothered investors - the company's share price shot up 8 per cent in after hours trading on Wednesday on the back of its stellar results.
Netflix by numbers:
Total amount of hours watched in 2015
42 billion
Number of new subscribers in 2016
19 million
Number of countries it's available in
190
Revenues in 2016
$8.3 billion (+35 per cent on 2015)
Amount committed to producing original programmes in 2017
$6 billion
Estimated hours of adverts users avoid annually by streaming*
160
Number of hours of original content to be added in 2017
1,000
* source - cordcutting.com
Register for free to continue reading
Registration is a free and easy way to support our truly independent journalism
By registering, you will also enjoy limited access to Premium articles, exclusive newsletters, commenting, and virtual events with our leading journalists
Already have an account? sign in
Register for free to continue reading
Registration is a free and easy way to support our truly independent journalism
By registering, you will also enjoy limited access to Premium articles, exclusive newsletters, commenting, and virtual events with our leading journalists
Already have an account? sign in
Join our new commenting forum
Join thought-provoking conversations, follow other Independent readers and see their replies