Drug users 'getting Winstoned' by new £5 note as they complain of cut noses when snorting cocaine
By snorting cocaine through banknotes, drug users are also increasing the risk of, and facilitating the transfer of, infection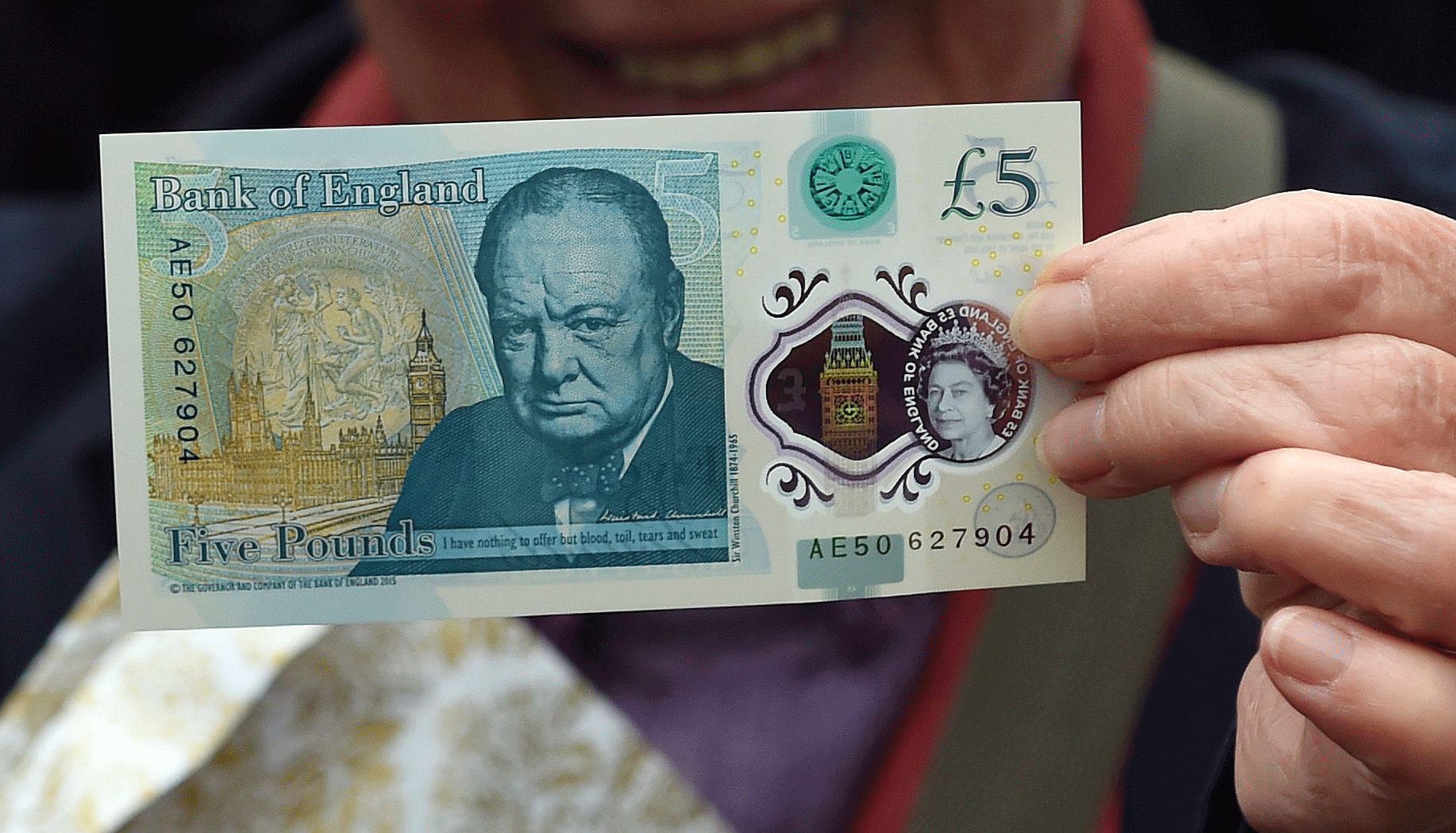 Hindus, vegetarians and vegans already voiced outraged after the new polymer £5 note was found to contain animal fat. Now drug users are complaining the thicker and stronger plastic notes have left them with cut noses after trying to snort cocaine.
The self-imposed injury is being referred to as "getting Winstoned" in reference to Winston Churchill's image appearing on the plastic fivers, according to the Metro newspaper.
An anonymous cocaine user from Birmingham told the paper: "I thought I was the only person to have had my nose cut by the new fiver. But when I told my friend how I was in agony he said I had been "Winstoned" and it was happening to everyone.
"Everyone thought the new fivers were God's gift to sniffing at the start because they roll up perfectly [...] Now I suppose now people are realising if something seems too good to be true then it usually is."
By snorting cocaine through banknotes, drug users are also increasing the risk of, and facilitating the transfer of, infection.
Talk to Frank, a national drug education service jointly established by the Department of Health and Home Office of the Government in 2003, warns on its website: "Sharing straws, bank notes and needles may put you at risk of hepatitis B and C, and HIV infections. Snorting cocaine damages the lining of your nose and makes it open to infection.
"Blood and mucus are easily transferred onto straws and notes and these can spread disease when you share snorting equipment."
The old paper fivers lost their legal tender status last week. Some retailers might still accept them at their own discretion. High street banks can also refuse to exchange notes after the cut-off date, although many said they will replace the notes brought into a branch by their own customers.
The Bank will continue to exchange the old £5 notes indefinitely, as it would for any other bank note which no longer has legal tender status.
The 2016 banknote beauty pageant
Show all 6
The new polymer banknotes, first issued in September last year fit in cash machines like paper ones, but are considerably more durable, cleaner and harder to counterfeit.
Certain religious groups and animal activists expressed outrage last year after the Bank revealed that the notes were made with tallow – a substance derived from fat and used in candles and soaps.
The Bank of England in February said that it will not withdraw the £5 notes from circulation, but added that it would consult with the public on how future banknotes should be made. It is now considering using palm oil for the production of its new £20 notes.
Join our commenting forum
Join thought-provoking conversations, follow other Independent readers and see their replies