New scandal threatens world's largest oil trader Vitol and boss Ian Taylor
Vitol faces claims it bamboozled Mozambique, the impovershed African nation, into overpaying in a fuel deal
Jim Armitage
Thursday 29 September 2016 13:43 Comments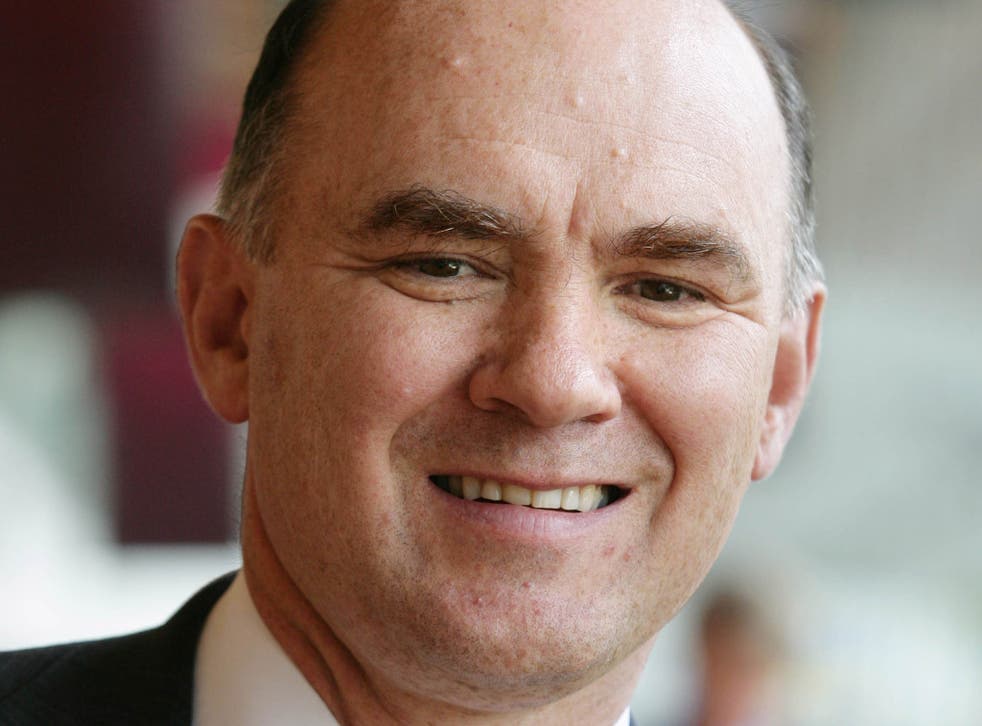 Vitol, the world's biggest oil trader, faces a potential scandal over claims it ripped off the people of impoverished Mozambique for critical fuel by at least $80 million last year.
The claims – strenuously denied by Vitol - add further controversy to the largely London-based company whose chief executive Ian Taylor turned down a potential knighthood from outgoing Prime Minister David Cameron after critical media reports about its dealings with unsavoury regimes.
Vitol is in a standoff with Mozambique's state-controlled fuel import monopoly Imopetro over claims that between 2014 and 2015, the company used highly complicated pricing methods which bamboozled the country into overpaying.
Mozambique is one of the poorest countries in the world and affordable fuel is crucial to its attempts to develop its economy.
When a new government came to power last year, it raised questions about the prices the country was paying Vitol and Imopetro shifted the supply contract to Vitol's rival Trafigura.
Imopetro is now thought to be demanding Taylor's company refund it $80 million in excess charges it believed Mozambique paid.
Imopetro and Vitol are attempting to come to an agreement over the issue, which has political ramifications.
Vitol is counterclaiming that Mozambique actually owes it money for breach of contract.
If no agreement is reached, senior players at Imopetro are planning to take Vitol to court.
Western energy trading giants have been accused of shortchanging countries in Africa.
A report by CIP, a Mozambique anti-corruption NGO, recently said overcharging for fuel was rife by multinational traders.
It claimed illicit profits may have been shared in the past with officials in the country or ploughed into political election campaigns.
Vitol denies the allegations in the CIP study reflect its practices and said it had "zero tolerance" of corruption, denying any had taken place.
It said it was upfront about its contracts and had explained the pricing to the Mozambiquans in its tender documentation.
Vitol's critics also claim the complex pricing structure of the tender allowed Vitol to overcharge when inexperienced new management arrived at Imopetro. Vitol denies this.
Separately, the CIP report claimed Vitol had won extensions to supply contracts in the country twice between 2013 and 2014 despite being eliminated in the tender process after rivals beat them on price.
The CIP report said senior politicians had intervened. Vitol denied any knowledge of this.
An official Imopetro tender document for the supply of unleaded petrol, jet fuel and gasoil (diesel) in 2013 shows Vitol quoting as much as 28 per cent more than Glencore and 32 per cent than Trafigura. Despite that, Vitol was still chosen to supply the contract.
Vitol denied there was anything untoward, saying Imopetro did not have to award the contract to the lowest bidder and did not always do so.
It explained: "Vitol performed the contract reliably. We can only assume this was an influencing factor."
In the dispute with Imopetro, recent emails show Vitol top brass now pushing hard to criticise the prices being charged by Trafigura.
Vitol's negotiations are being led by its regional dealmaker Christine Attalah, but top Vitol executives Jerome Bourceret and London-based head of Africa, Pierre Barbe, are also thought to have visited the country for talks, highlighting how important the case is for Vitol.
"Vitol still hopes to resolve this dispute amicably," said a spokesman.
Vitol said it believed a "third party" was "trying to smear Vitol for their own financial gain."
Three separate invoices for shipments of gasoil highlight the case of Vitol's critics.
Business news: In pictures

Show all 13
Key to the claim is the allegation that Vitol used an inappropriately high conversion rate between metric tons and barrels when calculating the invoice.
In its sales agreement prior to the delivery, Vitol appears to have agreed to use a conversion factor of 7.4 - the industry standard.
However, in the three invoices, the barrels-to-tons totals indicate a ratio of a far higher 8.2.
The effect, Vitol's critics say, is that it invoiced many millions of dollars more than it should by overstating the number of barrels delivered.
Taking the example of a delivery from a tanker called Scirocco, Vitol billed Mozambique for 188,064 barrels of gasoil, similar to diesel, which it said was 22,935 metric tons (a conversion rate of 8.2 barrels per ton).
Using the price per barrel of $116.64, Vitol invoiced $21.9 million.
However, if it had converted the metric tons into barrels at a ratio of 7.4, the bill would have come to just $19.9 million - a saving to the Mozambiquans of $2 million.
Vitol denied the conversion rate of 8.2 was used.
"Your calculation fails to take into account various aspects of the contract," it said. "Vitol has invoiced fully in accordance with the terms of the contract: terms which were specifically approved prior to implementation."
Register for free to continue reading
Registration is a free and easy way to support our truly independent journalism
By registering, you will also enjoy limited access to Premium articles, exclusive newsletters, commenting, and virtual events with our leading journalists
Already have an account? sign in
Join our new commenting forum
Join thought-provoking conversations, follow other Independent readers and see their replies