Northern Rock 'bad bank' UKAR repays £2.1bn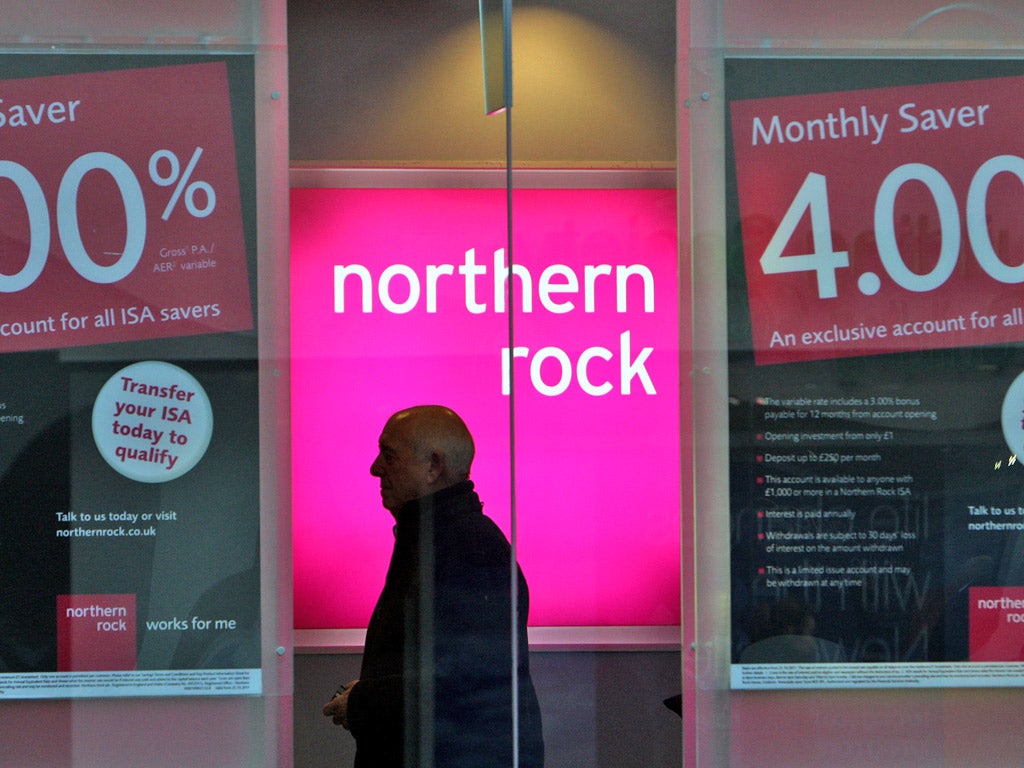 The state-owned company responsible for winding down the mortgage books of bailed-out lenders Northern Rock and Bradford & Bingley said today it increased its repayments to the Treasury to £2.15 billion last year.
Lending balances fell by 10% to £75.3 billion in 2011, enabling the repayment to the Government, but the business still owes £46.6 billion and remains the sixth biggest mortgage provider in the UK. It has 722,000 customers.
Richard Pym, chairman of UK Asset Resolution (UKAR), said it was "our expectation and our determination" to repay the debt in full without loss to the taxpayer.
A report this week from UK Financial Investments, which manages the Government's bank stakes, said Northern Rock and Bradford & Bingley should generate a cash return of between £95 billion and £97 billion, compared with £64 billion of initial funding.
However, it warned the process could take up to 15 years to complete.
As much as £1 billion has been secured from the recent sale of Northern Rock's retail savings and mortgage book to Virgin Money, while £3.1 billion has been repaid from the closed mortgage book of Northern Rock, run by UKAR, since the split in October 2010.
Bradford & Bingley commenced Government repayments during 2011 and contributed £150 million to the £2.15 billion repaid by UKAR last year, a figure which compared with £1.1 billion in 2010.
UKAR also paid a further £688 million in interest, fees and corporation tax, resulting in an overall figure of about £2.8 billion.
The organisation said more than 90% of its customers were fully up to date with their payments, a similar level to last year, but that it made 37,000 mortgage arrangement and account modifications to assist customers.
The total number of mortgage cases three or more months in arrears, including those in possession, reduced by 14% to 33,216 at the end of the year. The improved arrears performance meant underlying profits improved 145% to £1.1 billion.
UKAR recently announced plans to close its operations at Gosforth in Newcastle and run the business from Doxford in Sunderland and Crossflatts in West Yorkshire.
PA
Join our commenting forum
Join thought-provoking conversations, follow other Independent readers and see their replies