Now the Bank of Mum and Dad could be open to other people's children
More than a quarter of parents and grandparents might be interested in lending money to youngsters other than their own offspring to buy a home, according to Legal & General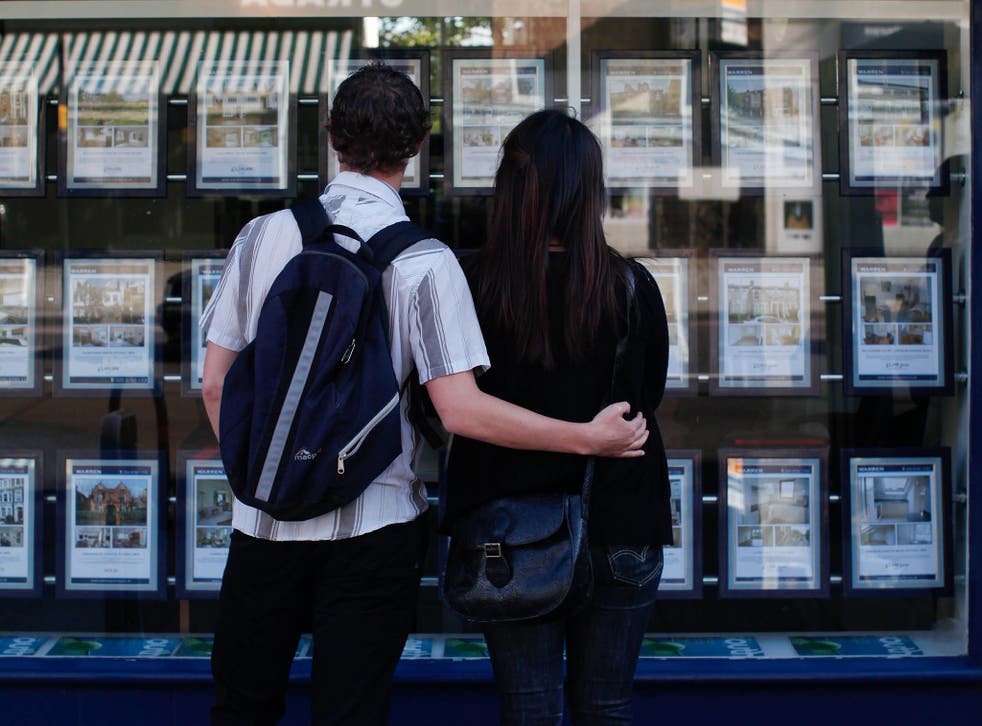 The Bank of Mum and Dad has the potential to branch out further as a major national mortgage lender, according to a new survey.
More than a quarter of parents and grandparents might be interested in lending money to youngsters other than their own offspring, research commissioned by the insurance group Legal & General has found.
Research for L&G in May suggested that the so-called Bank of Mum and Dad (BOMAD) will provide £5bn of financing this year for house purchases, making BOMAD effectively one of the UK's top 10 mortgage lenders.
As house prices rise and wages stagnate it has become increasingly difficult for first-time buyers to get on the property ladder, forcing a growing number of families to ask their parents and grandparents for loans and grants to assemble the deposit and fees required.
And the new research suggests around a quarter of older people with available funds might consider lending to other people's children, as well as their own.
Thirty nine per cent of those who said they might lend in this way said they would expect the loan to be repaid with interest, while 21 per cent said they would want rent from the occupier. Seventeen per cent would expect an ownership share of the property.
Stephen Smith of L&G said the interest in lending on property could reflect a frustration on the parts of older people on the low returns on their cash savings since the financial crisis.
Earlier this month the Bank of England cut its base rate to a new record low of 0.25 per cent, which has squeezed returns on current account balances even further.
"An extended period of low interest rates and new restrictions on the buy-to-let market have left older generations searching for a good return on their investment. Initiatives for funding other people's children offer a new way to invest into the property market, as they help to pair up older generations looking for a better investment return with prospective homeowners who need financial help," said Mr Smith.
"Now we need to see if the industry responds with product innovation to enable BOMAD to spread beyond funding the immediate family unit."
The Bank of England's chief economist Andy Haldane suggested over the weekend that property was likely to generate higher returns for those planning for retirement than pension saving due to the chronic shortage of new housing supply which pushes up prices.
Former Chancellor George Osborne announced a 3 percentage point surcharge on stamp duty for buy-to-let properties in last year's Autumn Statement, following a restriction on tax relief for these property owners announced in the 2015 Budget.
The median age of a first-time buyer is now 30, according to the Council of Mortgage Lenders, up from 26 in 1980.
The home ownership rate has fallen to 64 per cent, down from 70 per cent in 2005, according to the English Housing Survey.
Business news: In pictures

Show all 13
According to L&G, BOMAD will provide help to 305,900 people in 2016, with average financial assistance coming in at £17,500.
The proportion of prospective homebuyers who expected financing help in London from family was 35.1 per cent. In the South West it was 43.9 per cent and 43.5 per cent in the East Midlands.
Register for free to continue reading
Registration is a free and easy way to support our truly independent journalism
By registering, you will also enjoy limited access to Premium articles, exclusive newsletters, commenting, and virtual events with our leading journalists
Already have an account? sign in
Register for free to continue reading
Registration is a free and easy way to support our truly independent journalism
By registering, you will also enjoy limited access to Premium articles, exclusive newsletters, commenting, and virtual events with our leading journalists
Already have an account? sign in
Join our new commenting forum
Join thought-provoking conversations, follow other Independent readers and see their replies