The man who predicted the oil price crash has bet against Saudi Arabia
Schreiber, who founded PointState Capital in 2010, set his sights on Saudi Arabia at a conference last week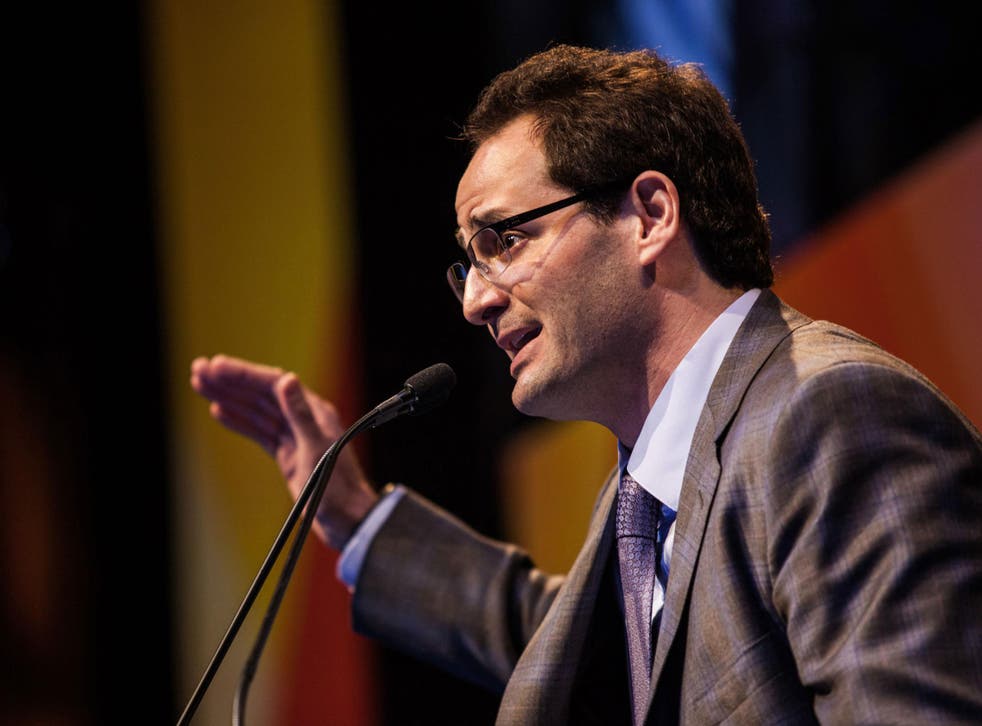 Zach Schreiber, a hedge fund CEO, correctly predicted the oil price crash in 2014, reportedly earning $1bn (£700,000) in profit for his firm.
Schreiber, who founded PointState Capital in 2010, set his sights on Saudi Arabia at a conference last week.
He predicted that the kingdom will be "structurally insolvent" within two or three years because of the pressure of keeping up with spending committments and cheap oil.
"Saudi has two to three years of runway before it hits a wall," Schreiber said at the 21st annual Sohn Investment Conference, according to CNN.
"No wonder they're now issuing tons of debt."
People listen to Schreiber because of a prediction he made in 2014 that the oil price would crash. "If you're long, I feel sorry for you," he said two years ago when oil was trading at over $100 a barrel. Since then it lost almost 75 per cent of its value to trade at lows of $26 a barrel in February.
Schreiber's prediction is based at least in part on Saudi Arabia's oil-reliant economy. The kingdom has recently set out its plan to wean itself off oil by 2030 by growing non-oil income.
"We have an addiction to oil. This is dangerous. It has delayed the development of other sectors," Prince Mohammed said in a televised interview with al-Arabiya news channel when he announced the plans.
Business news: In pictures

Show all 13
Saudi Arabia has already raised domestic petrol prices by up to 40 per cent and set about dismantling generous subsidies for water, electricity and petrol. The kingdom has traditionally kept prices low for residents as a social welfare measure.
The kingdom is now planning to sell shares in its state-owned oil company, Saudi Aramco, which is estimated to control 10 per cent of the world's oil output.
Schreiber is not sure that will help. "If they sell the golden goose, how do they fund anything? It's insane. Saudi is mortgaging away its future to buy time," he said.
Join our new commenting forum
Join thought-provoking conversations, follow other Independent readers and see their replies