Old £10 notes: £2.1bn still in circulation as deadline to spend them approaches
After the deadline, people can exchange old paper notes by posting them or delivering them in person to the Bank of England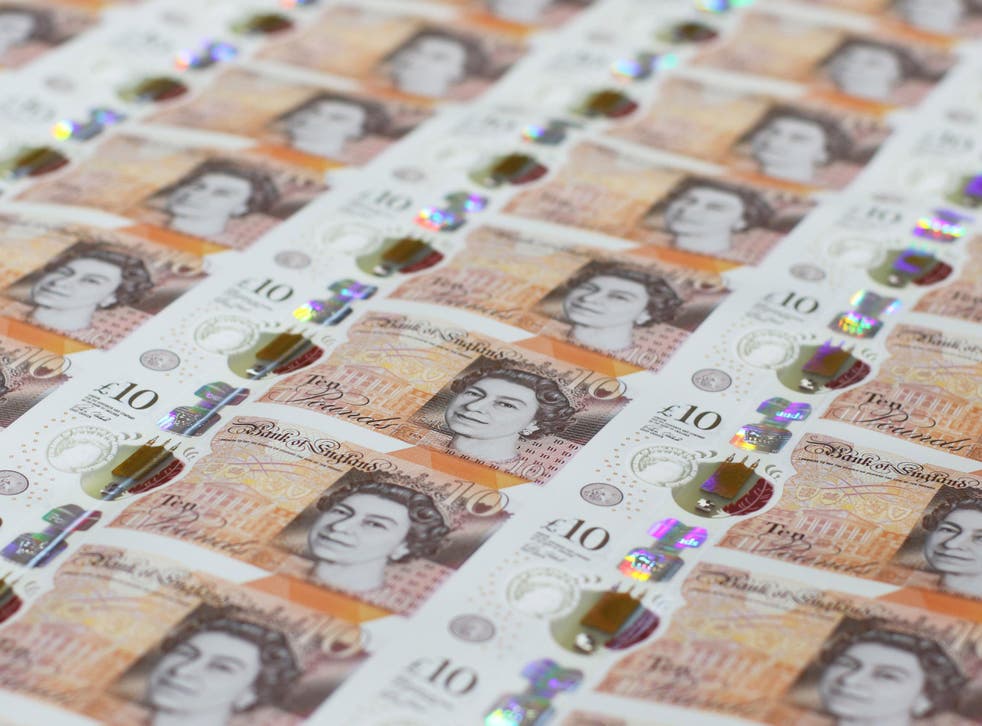 At least £2.1bn worth of old £10 notes are still in circulation, despite the fact that they will cease to be legal tender in less than two weeks, the Bank of England has said.
The old notes, featuring a portrait of Charles Darwin, must be spent by 1 March, after which shops will no longer have to accept them. New plastic £10 notes depicting author Jane Austen were introduced in September.
After the deadline, people can exchange old paper notes by posting them or delivering them in person to the BoE in central London. The bank said it would accept the old notes indefinitely.
People may also be able to exchange the old £10 notes at a local bank or post office but there is no obligation to accept them after the deadline.
According to the BoE's latest figures, about 27 per cent, or 218 million, of the £10 notes in circulation are old paper ones. Weekly returns of the paper tenners are currently averaging around £85m.
The new £10 note is the second to be printed on a plastic polymer, which the bank has said is cleaner, safer and more hard-wearing than the traditional cotton paper it will replace. The plastic fiver, featuring Winston Churchill, entered circulation in September 2016.
When the design of the new £10 was first unveiled in July last year it was praised by members of the blind and visually impaired community for its tactile features.
Raised dots, similar to braille characters, on the left hand side of the note and fine raised lines on the right, help those who cannot see to differentiate it from notes of other denominations.
A new polymer £20 banknote, featuring landscape artist JMW Turner, is due to be issued in 2020. Bank of England Governor Mark Carney said in October that there were no plans to make a new £50 note.
Join our new commenting forum
Join thought-provoking conversations, follow other Independent readers and see their replies