Government should focus on older employees as furlough ends, IFS warns
Older workers risk dropping out of the labour market altogether as the scheme ends
Anna Isaac
Thursday 30 September 2021 23:34 Comments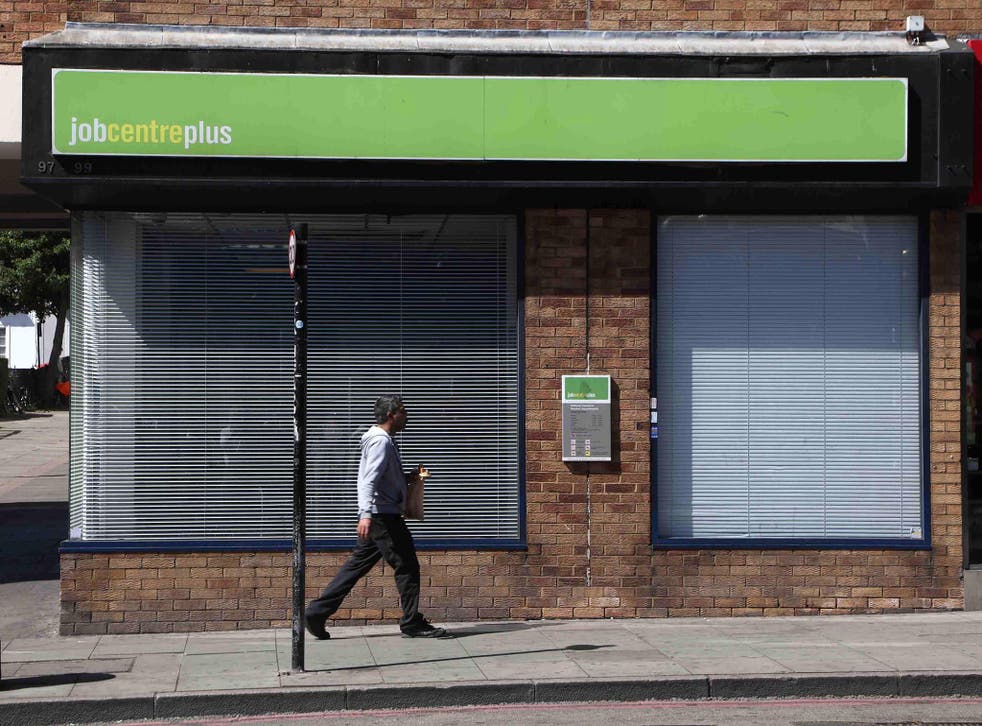 Older workers may fall out of the jobs market altogether as furlough ends, according to a new report from the Institute for Fiscal Studies (IFS), and economic think tank.
The £70 billion government scheme which was meant to mitigate the sudden and severe unemployment triggered by lockdowns during the pandemic comes to an end on Thursday. UK job vacancies have hit record levels, with more than hitting more than 1 million for the first time on record. There were 1.6 million people still on full or parttime furlough in July.
Now, economists are trying to work out what will happen to those workers who will be left without the support of furlough. Several note a mismatch between the location of new jobs and where workers live, and also with workers professional experience and the sectors where roles are being created.
The IFS has warned that furloughed older workers are a "particular group of concern".
Nearly 400,000 workers who were still on furlough in June were aged 50 or over. These workers find it harder to find new work once made redundant, according to the IFS. Workers from 18-49 had a 64 per cent probability of finding a new job after being laid off during the coronavirus crisis, compared with 35 per cent for the over 50s.
Older workers, aged 60-plus were not only less likely to find a new job, but also likely to stop hunting fresh opportunities falling out of the workforce entirely, this effect became permanent in the US after the 2008-2009 recession, the IFS said.
A significant proportion of older furloughed workers are in industries which are not the most exposed to lockdowns such as entertainment and hospitality. This means that they are more likely not to be return to their old jobs once the scheme ends. A significant proportion are also likely to be the only bread-winner in their household.
"We ought to be doubly concerned about these workers: not only are they more likely to be made redundant, they are also more likely to have persistently low living standards should they lose their job", the IFS said.
Still, the support offered by government is skewed more toward younger workers' return to employment.
The best route scheme for older workers is the 'Restart' scheme, which is available to people who have been claiming Universal Credit and unemployed for 12-18 months. But this doesn't address the problem of workers who become inactive, and fail to qualify for Universal Credit or the new job seekers allowance.
If older workers do leave furlough to then get some support from universal credit, they would not be eligible for Restart until October 2022 at the earliest, risking fading skills and a loss of confidence. Younger workers, who are now getting jobs at a similar rate to before the pandemic can also draw on the Kickstart Scheme which offers funding to employers who hire 16 to 24 year olds on Universal Credit.
Jonathan Cribb, a Senior Research Economist at IFS and an author of the report, said: "Recessions always create risks for older workers, particularly because if older workers lose their jobs there is a risk they may never return to work. Unfortunately, there is evidence that may be happening now.
"The chances of over-60s finding new work within six months of redundancy have plummeted and the majority of those older workers that lost their jobs during the pandemic were not actively searching for work. Given this, the government should consider opening its 'Restart' scheme to all people out of work, not just those on universal credit," he said.
A government spokesperson said that there were nearly two million fewer people are now expected to be out of work than was previously feared.
The added that it was the right time to "naturally" wind down the furlough scheme, adding there were "194,000 more people aged 50-64 on payrolls compared to a year ago".
There is some specific advice for older workers provided by the government they said, adding that it was "giving people of all ages the skills and opportunities they need to get back into work".
Register for free to continue reading
Registration is a free and easy way to support our truly independent journalism
By registering, you will also enjoy limited access to Premium articles, exclusive newsletters, commenting, and virtual events with our leading journalists
Already have an account? sign in
Join our new commenting forum
Join thought-provoking conversations, follow other Independent readers and see their replies