OPEC: What is the international oil cartel and why has Qatar left its ranks?
Decision is practical not political, insists energy affairs minister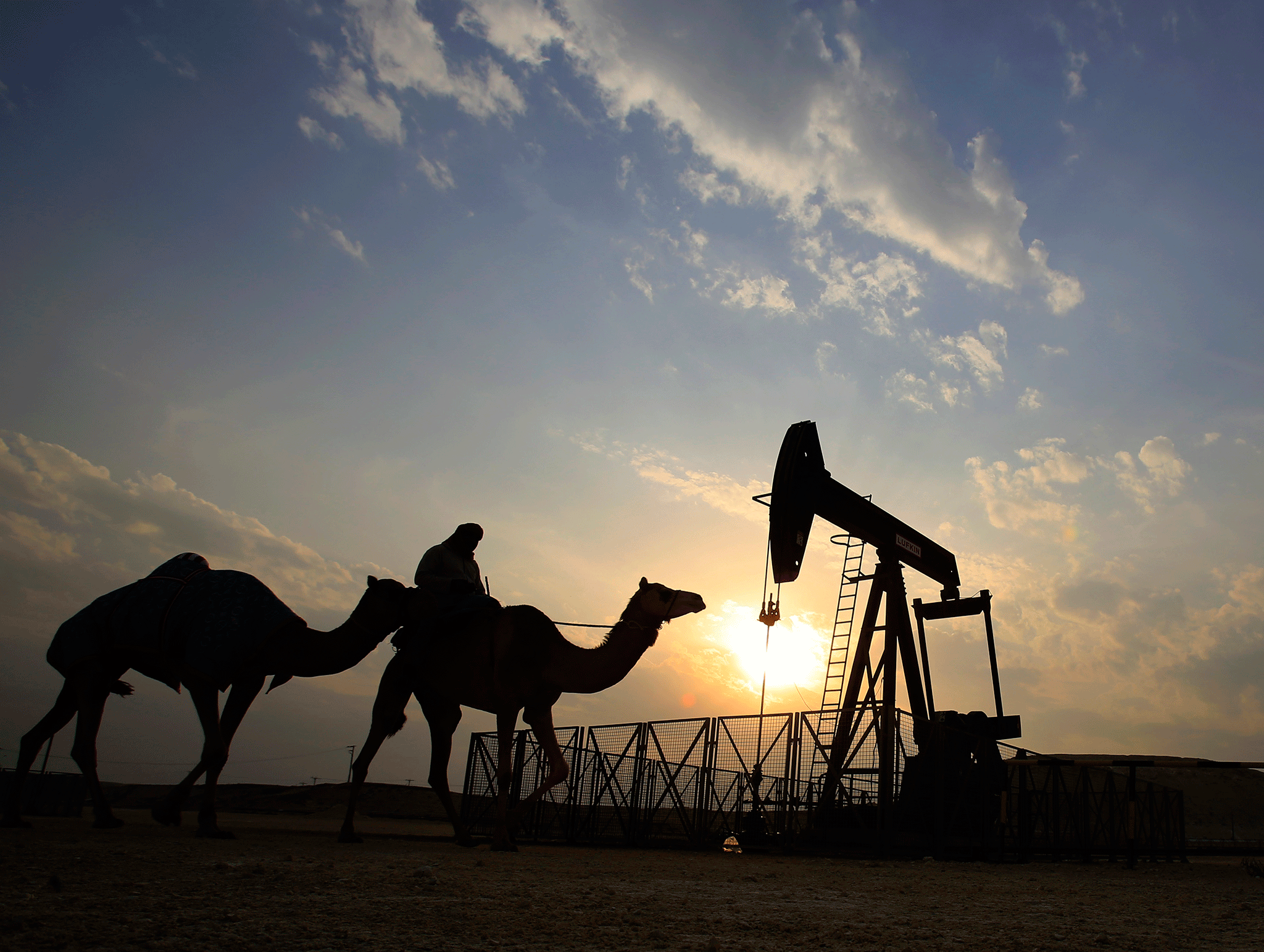 Qatar has announced its decision to withdraw from the Organisation of the Petroleum Exporting Countries (OPEC) to focus on liquefied natural gas (LNG) production instead.
"For me to put efforts and resources and time in an organisation that we are a very small player in and I don't have a say in what happens ... practically it does not work, so for us it's better to focus on our big growth potential," said Saad al-Kaabi, the country's minister of state for energy affairs.
"We don't have great potential [in oil], we are very realistic. Our potential is gas."
Qatar joined OPEC in 1961 but the country has been boycotted by some of its Arab neighbour states since June 2017 - including the cartel's de facto leader Saudi Arabia, plus Bahrain, Egypt and the UAE - over allegations of support for Islamist terrorist groups seeking to destabilise the region.
OPEC was founded by Iraq, Iran, Saudi Arabia, Kuwait and Venezuela in Baghdad in September 1960 and currently has 14 members: its five originators plus Algeria, Angola, Ecuador, Equatorial Guinea, Gabon, Libya, Nigeria, the Republic of the Congo and the United Arab Emirates.
Mohammed Barkindo is the current secretary general, based out of the group's headquarters in Vienna.
The collective's mission statement says its goal is to "coordinate and unify the petroleum policies of its member countries and ensure the stabilisation of oil markets, in order to secure an efficient, economic and regular supply of petroleum to consumers, a steady income to producers and a fair return on capital for those investing in the petroleum industry".
OPEC's formation - in a moment when decolonisation was underway and had produced a number of newly-independent states – empowered its membership to have greater sovereignty over their natural resources, its inauguration wrestling power from the major oil companies.
The market at the time was dominated by the all-conquering "Seven Sisters" of Anglo-Iranian, Gulf Oil, Royal Dutch Shell, SoCal, Esso, Socony and Texaco.
Its effectiveness as a unifying force has been hindered by political rivalries between its members and the religious conflicts that have erupted in the oil-rich Gulf since its inception, from the Six Day War of 1967 to the Iranian Revolution, War on Terror and Arab Spring.
Today its member states account for 44 per cent of the world's total oil production and 73 per cent of the globe's proven reserves. Qatar's contribution represented just a fraction: 2 per cent of the group's output.
World news in pictures

Show all 50
While Mr Kaabi may have insisted Qatar's decision was not politically motivated, the country's relationship with its neighbours has deteriorated badly in recent years, its individualist foreign policy causing upset.
Its deputy prime minister, Mohammed bin Abdulrahman al-Thani, hit out at Saudi Arabia last year for "bullying" Lebanon by allegedly forcing the resignation of its prime minister Saad Hariri.
Support free-thinking journalism and attend Independent events
Saud al-Qahtani, a senior adviser to Saudi Arabia's crown prince, Mohammed bin Salman, recently fuelled speculation Saudi Arabia intended to dig a 37-mile canal between the Gulf nations, the proposed £500m East Salwa project cutting the peninsula off and turning Qatar into an island, physically isolating Doha.
Join our new commenting forum
Join thought-provoking conversations, follow other Independent readers and see their replies