Palmer and Harvey: Cigarettes supplier falls into administration, with 2,500 jobs lost
P&H is a hugely important supplier to Britain's largest supermarkets, including Tesco and Sainsbury's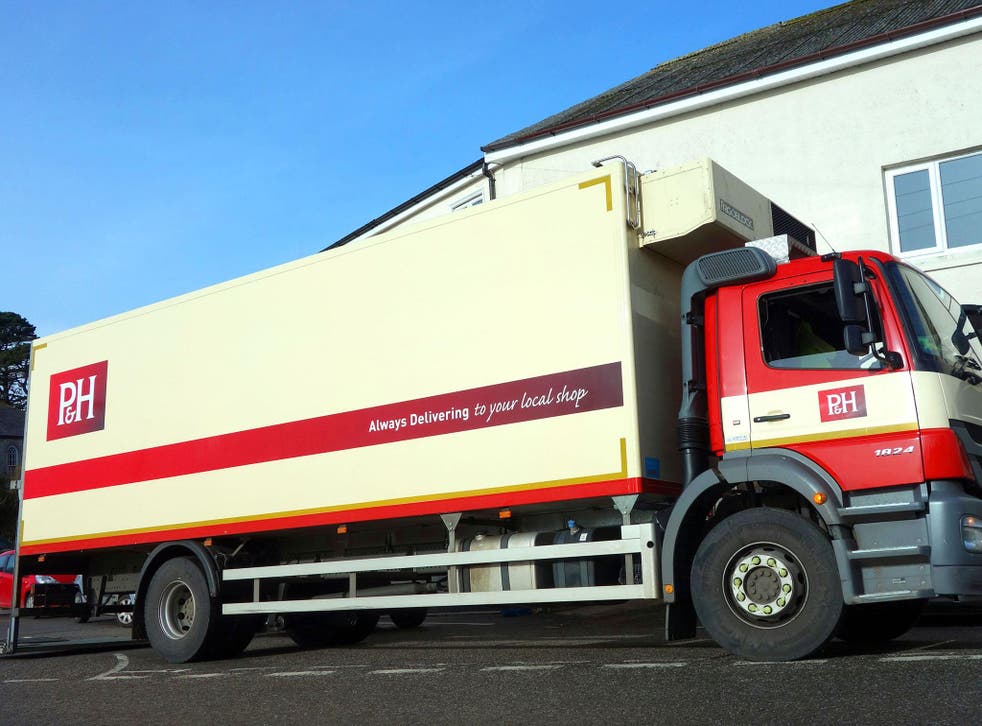 Some 2,500 staff have been made redundant at Palmer & Harvey (P&H) after it collapsed into administration despite attempts to secure a lifeline for the troubled wholesaler.
The 90-year-old firm has appointed PwC as administrators after "challenging trading conditions" heaped pressure on its cash flow and efforts to revive the business failed to take hold.
The group entered exclusive takeover talks with the Carlyle Group in October, but the US private equity fund's offer of a significant capital investment in exchange for a controlling stake did not progress.
P&H, the UK's biggest supplier of cigarettes, employs about 3,400 people and provides alcohol, groceries and frozen food to 90,000 retail accounts, including Tesco.
PwC said there would be 2,500 immediate redundancies at the firm's head office and branch network, with 900 staff remaining at risk.
Sources close to P&H had earlier confirmed the impending administration to The Independent. Japan Tobacco International (JTI), which has huge exposure to the company, then said the bankruptcy had happened.
"Throughout the whole process, JTI has worked continuously to facilitate a constructive solution to the P&H Group's challenges, including extending significant financial and operational support to allow P&H to continue its operations," a spokesperson for JTI said. "Regrettably, our considerable efforts were not successful."
Budget 2017: Cigarette packs prices to increase by 2% thanks to Hammond tax rise
P&H itself was not available for comment when contacted by The Independent.
One source said that P&H had filed a notice of its intention to appoint administrators on Tuesday morning and that professional services firm PwC had been on standby to handle the bankruptcy.
As well as being the UK's leading supplier of tobacco, Palmer and Harvey, founded in 1925, is also the country's biggest delivered wholesaler.
P&H is a hugely important supplier to Britain's largest supermarkets, including Tesco and Sainsbury's, and services smaller retail outlets, corner shops and convenience stores, from petrol stations like Esso and Shell, to Costcutter, Welcome Break, Martin McColl and Moto.
But the company had been suffering with financial problems for some time.
A deal with Carlyle was reportedly conditional upon cigarette companies Imperial and JTI rolling over outstanding loans and providing additional funding. But the company's financial situation apparently meant that those terms could no longer be adhered to.
Due to P&H's dominance across the UK, some analysts have said that the administration could have a substantial impact on supply chains around the country, especially over the busy Christmas period.
However, JTI said that it has a "contingency plan" in place and does not expect any significant interruptions to its supply chain.
Additional reporting by agencies
Register for free to continue reading
Registration is a free and easy way to support our truly independent journalism
By registering, you will also enjoy limited access to Premium articles, exclusive newsletters, commenting, and virtual events with our leading journalists
Already have an account? sign in
Join our new commenting forum
Join thought-provoking conversations, follow other Independent readers and see their replies