The Independent's journalism is supported by our readers. When you purchase through links on our site, we may earn commission.
Paris, Frankfurt, Amsterdam and Dublin among cities tipped to be 'the new London' after Brexit
London's top businesses are on the hunt for the 'new London' after the UK's shock decision to leave the EU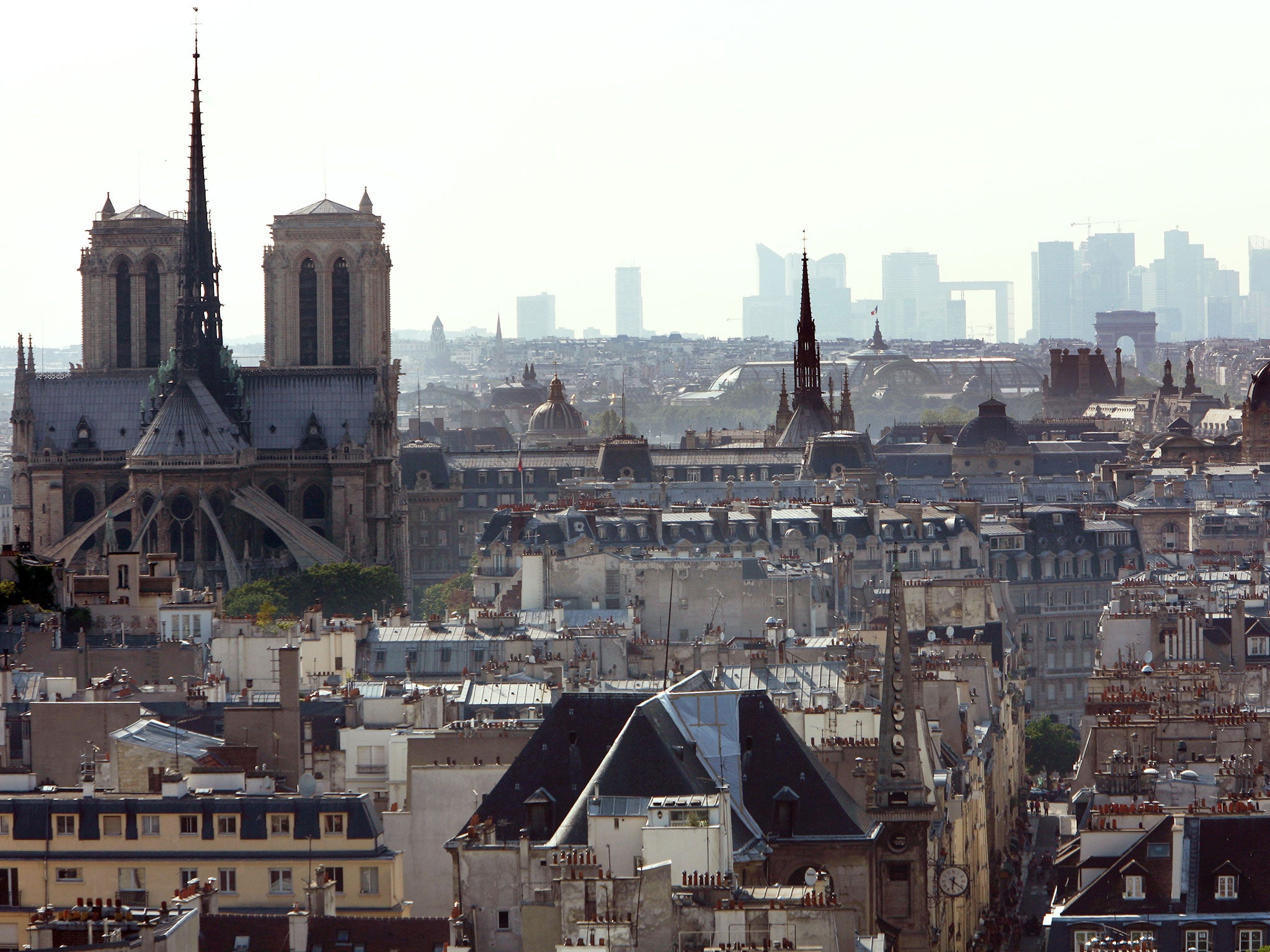 London's top businesses are on the hunt for the "new London" after the UK's shock decision to leave the EU, throwing the capital's dominance into doubt.
London has a reputation as the top global financial city in part because here people communicate in English, the language of business.
It is also perceived as being soft on regulations governing business, meaning there are fewer barriers. And it is culturally rich, with excellent museums, restaurants, schools and other services that attract businesspeople from abroad.
A combination of these factors has seen London frequently named the best city in the world for business.
It topped the City Moment Index in January for its economic growth and real estate structure.
Deloitte said that London was pulling ahead of New York as recently as March, when it declared that London's 1.71 million skilled jobs showed that it was growing faster than anywhere else in the world.
But the decision to leave the EU has seen big businesses and banks thrown into a frenzy about where they should move staff after Brexit, assuming that in any post-Brexit world the UK is going to be less able to serve the needs of the European market from outside the EU.
Where next?
Paris, Frankfurt, Brussels, Amsterdam and Dublin are all thought to be contenders.
Paris
Prior to the referendum, Emmanuel Macron, the French economy minister, said Paris would "roll out the red carpet" for financial corporations that wanted or needed to move in the event of a Brexit.
France stands to benefit as banks look outside London, especially with the EU desperate to stop the election of Marine Le Pen and the far right during the French presidential elections in 2017, according to the journalist Ben Judah.
"It is crucial to understand EU must at all costs stop Le Pen winning in 2017. Best way to do this? Reward France the banks and their taxes," Judah tweeted.
But there are signs Paris would have to make some changes before it could welcome in the global business elite.
It heavily regulates big business and financial firms, which has put many off the French capital. Plus less than 40 per cent of the French are fluent in English, making it less hospitable to newcomers,
Amsterdam
Amsterdam was tipped to be "the new London" by James Stewart, author and business columnist at the New York Times, because of its beautiful architecture, excellent schools and good night life. Almost all of its population speak English and it has centuries of experience as a global trading centre, making it especially tolerant of newcomers, Mr Stewart said.
However, a cap on bonuses of just 20 per cent of annual salaries has discouraged some businesses from moving there.
Deputy Mayor Kajsa Ollongren, a Dutch politician, told the Dutch daily newspaper in the aftermath of Brexit that she had already had enquiries from firms.
"I cannot say the names, but a number of Asian companies operating in the finance sector and located in London, have turned to us in recent weeks," she said.
She said that that companies are asking about moving to Amsterdam to continue to provide services to mainland Europe.
Frankfurt
Frankfurt is the home of the ECB, which may give it more power than other European cities, and the financial capital of Germany.
Hubertus Väth from Frankfurt Main Finance, a body that promotes the city as a financial centre, told the Financial Times that while Brexit is bad for everyone, Frankfurt could benefit as businesses relocate in Europe.
"Brexit would be bad for Britain, for Germany and for the EU," Mr Vath said. "But if it does happen, then Frankfurt is well placed to benefit."
Luxembourg
Luxembourg is the second European city to appear on the Global Financial Centres Index. It ranks 14th, while London ranks first.
An increasing number of multinational companies are basing their European headquarters in Luxembourg. It's small, with strong transport links to the rest of Europe and a high quality of life.
Some asset management companies have already said they will be focussing more on their Luxembourg base post-Brexit. Columbia Threadneedle, an asset management company, said that it had begun the process of expanding its base in Luxembourg. "This would involve us having some fund managers based in Europe before the UK leaves the EU," the company said in a statement.
Dublin
Dublin has become known as an offshore financial centre because of its low coporate tax rates and its International Financial Services Centre. It hosts half the world's top 50 banks.
The Irish Government has already contacted some banks and other companies who may want to move there, according to the Irish Times.
For it to succeed, it will have to convince firms that the benefits of Dublin outweigh moving even further away from the continent to a place with worse transport links than London.
6 ways Britain leaving the EU will affect you
Show all 6
Then there are those who think that London will keep its crown and remain the most important global city in Europe.
"The City will remain a major international financial centre whatever, but clearly the nature and its size will depend on what we can negotiate," Mark Boleat, the City of London's policy chairman, told the Wall Street Journal.
"There was never going to be a mass exit of banks in terms of numbers. The question for us is whether they are here with 15,000 staff or 5,000."
Join our commenting forum
Join thought-provoking conversations, follow other Independent readers and see their replies