Pavlok: the wristband that gives you an electric shock if you spend too much
Intelligent Environments has linked the Pavlok wristband with bank accounts to shock people out of poor spending choices
Hazel Sheffield Comments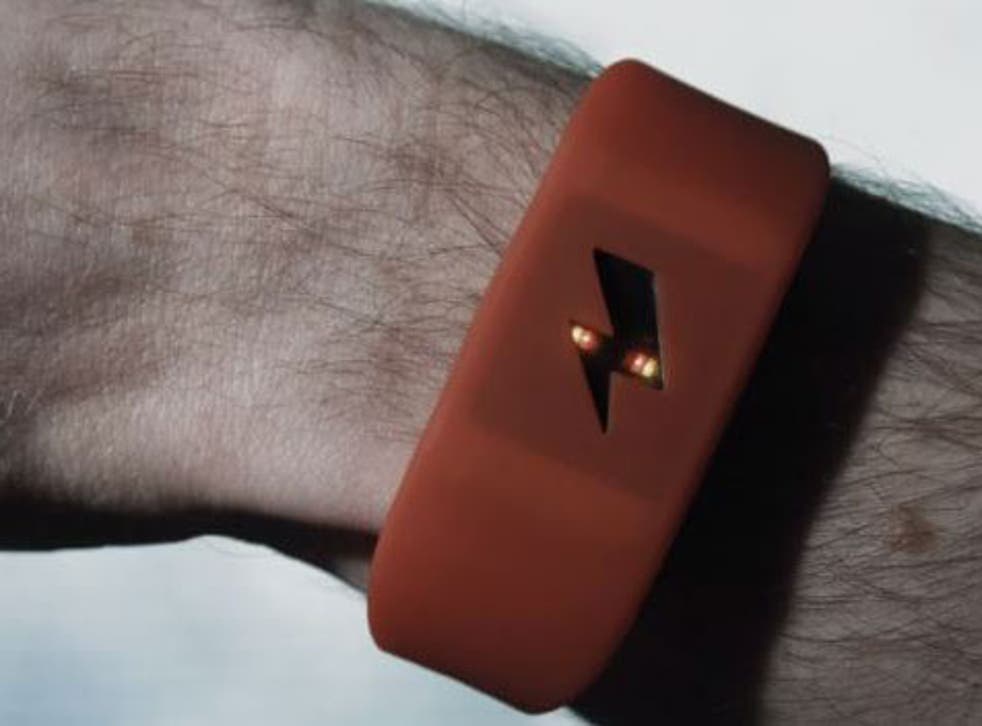 Pavlov proved that animals can be conditioned to behave a certain way.
Now a British software company has taken that theory to new painful extremes by creating a way for people to link their bank accounts with a wristband that claims to shock the wearer out of bad habits - like spending too much.
The Pavlok wristband, which was successfully crowdfunded in 2014, can be set to monitor a user's habits and send electric shocks through the wrist when the user breaks their own rules.
Intelligent Environments, which sells software to banks including HSBC and the Bank of Ireland, has figured out a way to connect it to bank accounts.
"Contactless, smart phone, direct debits, standing orders: money in virtually invisible today," David Webber, managing director at Intelligent Environments, said.
The company's internet of things platform, Interact IoT, allows users to connect their bank account and credit cards to any internet device, like their central heating or the Pavlok wristband.
Users then set a spending limit. When they get close to their limit, they might get a text alert or set off a vibration on the wristband. But if they breach their limit, they can set the wristband to send an electric shock of up to 340 volts.
Intelligent Environments, which is also behind an emoji passcode, has offered the service to banks, but none have yet bought the technology.
101 gadgets that changed the world

Show all 2
Banks and other money services have been experimenting with new ways for customers to log in to their accounts and make payments. In February, Mastercard has confirmed that it is to start accepting selfies and fingerprints as an alternative to passwords when verifying IDs for online payments.
The credit card firm tested selfie software in the US and Netherlands and found that 92 per cent of test subjects preferred the new system to passwords.
Register for free to continue reading
Registration is a free and easy way to support our truly independent journalism
By registering, you will also enjoy limited access to Premium articles, exclusive newsletters, commenting, and virtual events with our leading journalists
Already have an account? sign in
Join our new commenting forum
Join thought-provoking conversations, follow other Independent readers and see their replies