Pensions pay gap: Men receive up to £29k more than women in state pension, study shows
Many women have a smaller retirement savings pot because they take breaks in their careers 
Caitlin Morrison
Friday 20 April 2018 18:09 Comments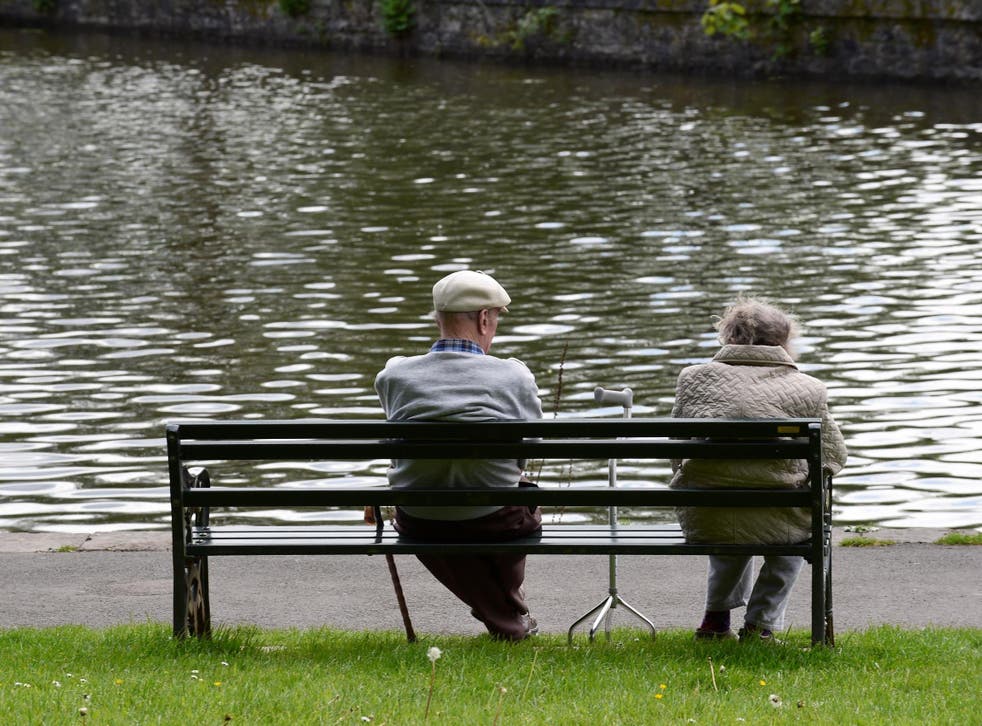 The pay gap continues after retirement, with men getting a better state pension deal than women, according to research from consumer group Which?.
Male pensioners stand to receive almost £29,000 in total more than women over the course of a typical 20-year retirement, based on the latest available data from the Department of Work and Pensions (DWP), which shows the average man receives a weekly pension of £153.86 while women get £125.98.
The figures, which cover the three months to August 2017, show women receive on average 81.9 per cent of what men get, an improvement from 79.7 per cent in the same period of 2015 and 77.7 per cent in 2013.
Almost 13 million people currently draw a state pension, with 8.4m receiving a basic and additional pension based solely on their own national insurance (NI) contributions. This group is 59 per cent male, and Which? said in many cases "women in this group will have a lower pension because they may have taken a break from their career to have children".
Another category is those who have inherited basic and additional pension from a deceased spouse, which includes people with no entitlement based on their own NI contributions, while a different category is made up of those who can top up their own pensions using their deceased spouse's NI contributions. These groups are made up of 99.7 per cent and 84 per cent women respectively.
The final two groups include people with either no entitlement themselves, or who have a top-up on their own pension, both based on a living spouse's NI record. Again, these groups are "almost exclusively women", according to Which?.
"Many pensioners will be shocked by the differences in average payouts to men and women and those qualifying under the old and new systems. Some pay gaps will close eventually, but not soon enough for some," said Harry Rose, Money editor at Which?.
"There are steps people can take to put themselves in a stronger position, for instance by planning their retirement budgets in advance and taking advantage of the forthcoming pensions dashboard. But the DWP must also play its part by ensuring it provides accurate forecasts that are easily accessible."
Register for free to continue reading
Registration is a free and easy way to support our truly independent journalism
By registering, you will also enjoy limited access to Premium articles, exclusive newsletters, commenting, and virtual events with our leading journalists
Already have an account? sign in
Join our new commenting forum
Join thought-provoking conversations, follow other Independent readers and see their replies