Peppa Pig's march into Asia boosts Entertainment One revenues
Entertainment One warns that the collapse of Toys R Us will have 'some impact' on brands like Peppa Pig as kids scramble for toys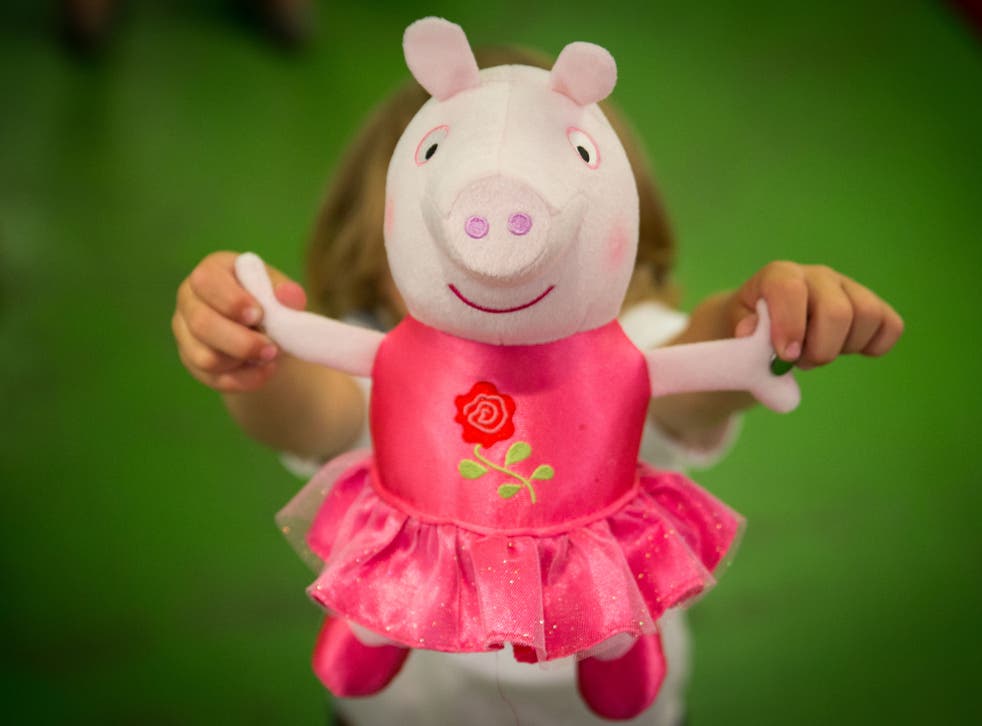 Peppa Pig is beefing up the revenues of TV and film company Entertainment One as its popularity expands in global markets.
In its latest trading update, Entertainment One said it expects revenue from its family division, which includes its most popular children's animations, to rise by 50 per cent in the year ending 31 March.
Strong growth in the firm's family division offset a lower than expected performance in its film unit.
Helped by "significant interest in China", Peppa Pig is expected to grow full year revenues by 18 per cent.
The cartoon character has already generated more than 45 billion views on Chinese video platforms and made its debut in Japan in October.
Entertainment One warned that the collapse of retailer Toys R Us will have "some impact" on brands like Peppa Pig as kids scramble for toys.
"The period ahead is an exciting one," said chief executive Darren Throop.
"The television business has 82 per cent of the full year's expected margin already committed or greenlit; the family business is underpinned by exceptional performance from Peppa Pig and PJ Masks, and the film division continues to focus investment on new partnerships to reshape the business.
"As such, the group remains on track to deliver full year financial performance in line with management expectations."
The film and entertainment company said it expects to confirm full year results ending 31 March in May.
Register for free to continue reading
Registration is a free and easy way to support our truly independent journalism
By registering, you will also enjoy limited access to Premium articles, exclusive newsletters, commenting, and virtual events with our leading journalists
Already have an account? sign in
Register for free to continue reading
Registration is a free and easy way to support our truly independent journalism
By registering, you will also enjoy limited access to Premium articles, exclusive newsletters, commenting, and virtual events with our leading journalists
Already have an account? sign in
Join our new commenting forum
Join thought-provoking conversations, follow other Independent readers and see their replies