Petrol prices could fall as low as 90p a litre in 2016 as international oil supplies increase and supermarkets engage in price war
Several factors will mean the price at the pump is likely to keep falling over the next year
Caroline Mortimer
Friday 01 January 2016 17:24 Comments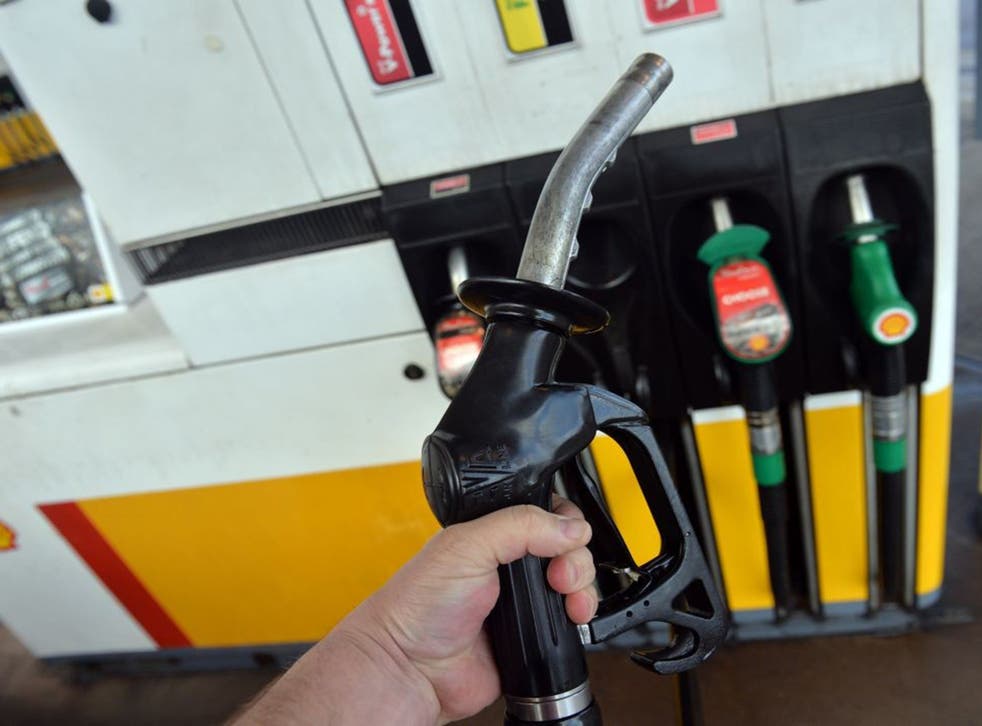 Petrol prices could fall to less than 90p a litre due to the tumbling price of oil across the world and the continuing supermarket price war.
The AA has estimated it could fall to as low as 89.9p per litre with a combination of increased supply in oil producing countries and supermarkets competing to attract customers into their stores with cheaper fuel.
A spokesman for the motoring organisation told the Independent that it was unlikely the price will drop that low it is likely to fall.
He explained that low cost supermarkets - such as Asda and Tesco - were facing stiff competition from discount brands such as Aldi and Lidl.
The photos Saudi Arabia doesn't want seen

Show all 4
This meant many of them were using cheaper fuel to lure customers away from the German discounters as neither company currently sells fuel.
For example, although supermarkets typically charge 8p a litre in winter on top of wholesale costs and fuel duties Asda was selling petrol typically at 5p a litre.
Consumers could also be set to benefit from cheaper grocery bills.
A Morrisons spokesman told the Mirror: "If oil prices continue to fall then we'll continue to lead on cutting fuel prices.
"Low oil prices also mean we make savings on our fleet of trucks, our energy bills, packaging and many other costs and this will be passed on to customers as we carry on cutting food prices."
It comes as analysts from Goldman Sachs and the International Monetary Fund (IMF) have predicted that the price at the pump could fall to an 11-year low as Saudi Arabia and other major oil producers are forced into a price war due to increased supply.
The explosion in shale gas fracking in the US has meant oil prices have fallen by more than 68 per cent since last June when they hit $115 (£78) a barrel.
Saudi Arabia and other oil rich countries in the Middle East have traditionally restricted supply to maintain high prices.but increased supply from the US and the easing of sanctions on equally oil rich Iran have led to a price drop.
The country was forced to raise its own domestic petrol prices by 'up to 40 per cent' in its annual budget as the price drop starts to bite.
It is also planning to raise VAT and impose taxes on soft drinks and tobacco.
The oil revenues have been used to quell political agitation with generous state handouts but the price drop has lead to the government running up a huge budget deficit.
The country is determined to keep the pumps open and flowing with oil minister Ali Al-Naimi saying they will no longer limit supply.
He said: "If there is demand, we will respond. We have the capacity to respond."
Register for free to continue reading
Registration is a free and easy way to support our truly independent journalism
By registering, you will also enjoy limited access to Premium articles, exclusive newsletters, commenting, and virtual events with our leading journalists
Already have an account? sign in
Join our new commenting forum
Join thought-provoking conversations, follow other Independent readers and see their replies