Pfizer, Allergan sign $160bn merger deal making Viagra owner the world's biggest drugmaker
The companies have been in talks for weeks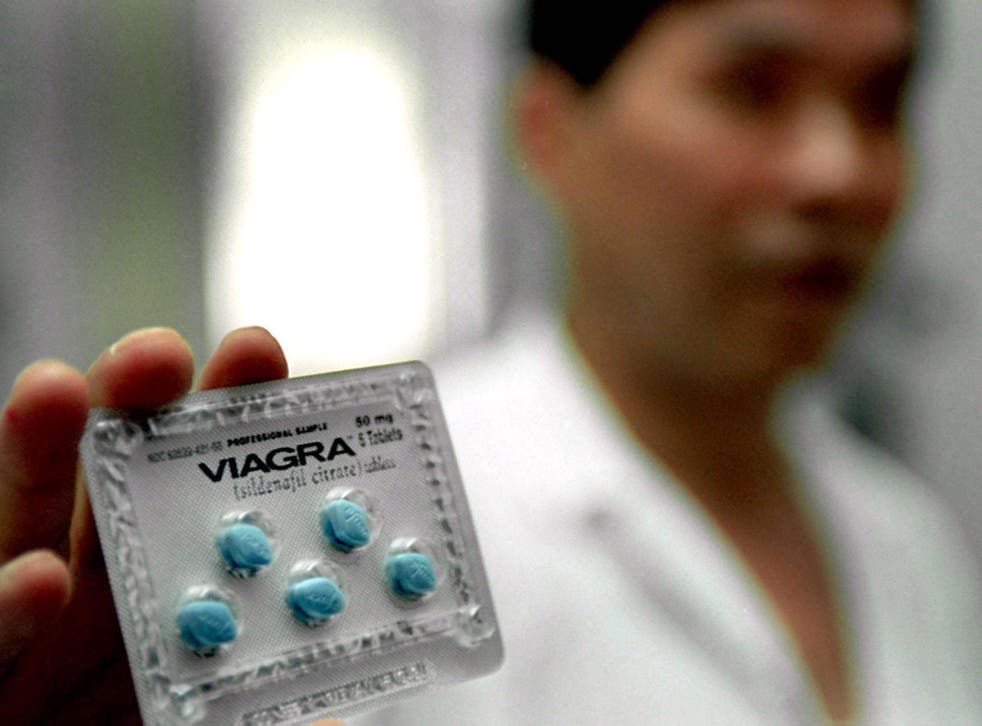 The US drugs giant Pfizer unveiled plans to buy the Botox maker Allergan yesterday in a $160bn (£106bn) deal that is already attracting a wave of criticism.
Not from investors, but from politicians including all three Democrat presidental candidates, who are unhappy that Pfizer is seeking to redomicile itself in Ireland in a so-called "tax inversion" deal that would substantially reduce the taxation the combined company would pay in the US.
Some analysts believe that Pfizer could increase its profits by more than $2bn annually simply by moving to Ireland, where Allergan is based. Both companies are listed on the New York Stock Exchange and the new company, to be called Pfizer, will continue to trade on the NYSE. It will also keep its main offices in New York. The corporation tax rate in Ireland is 12.5 per cent, against about 33 per cent in the US.
Hillary Clinton yesterday promised a crackdown on inversions if she becomes president, warning Pfizer's merger "will leave US taxpayers holding the bag". Rival candidate Bernie Saunders said the deal would be "a disaster for Americans who already pay the highest prescription drug prices in the world", and Martin O'Malley described the merger as "fundamentally unfair, and a prime example of how our capitalist economy is not supposed to work".
While some Republican candidates – notably Marco Rubio and Donald Trump – have criticised inversions, they have also pledged to slash the US corporate tax rate if elected
Pfizer failed to pull off a similar tax-driven $69bn bid to buy AstraZeneca that would have seen it relocate to the UK just over a year ago.
The deal announced yesterday will create the world's largest drug maker by sales, overtaking Johnson & Johnson. It will result in each Allergan share being swapped for 11.3 Pfizer shares, plus a relatively small amount of cash.
The deal has been structured as a reverse takeover, with Allergan buying Pfizer, even though most of the equity in the joint company will be owned by Pfizer's current shareholders. But because the Pfizer investors will end up with 56 per cent of the combined company, it will not fall foul of the US latest crackdown on inversions, ordered by President Barack Obama just last week, which only applies if US shareholders end up with more than 60 per cent of the merged firm.
Under the agreed terms Ian Read, Pfizer's chairman and chief executive, will fill the same position in the new company, while Allergan's Brent Saunders will be president and chief operating officer. The deal represents a premium of approximately 30 per cent for Allergan shareholders, relative to where the stock was trading before news of the talks leaked on 28 October.
If the move goes ahead, Pfizer will no longer have to set aside money to pay tax on the $128bn worth of profits it has made overseas.
Pfizer is already the world's largest maker of drugs, including the erectile dysfunction drug Viagra and cholesterol treatment Lipitor. Allergan, which has grown largely through a complex history of mergers and acquisitions, was originally involved primarily with eye-related drugs and solutions but has a portfolio of more than 60 drugs and is now best known for Botox, the anti-wrinkle treatment. The new group will have combined sales of about $65bn.
Register for free to continue reading
Registration is a free and easy way to support our truly independent journalism
By registering, you will also enjoy limited access to Premium articles, exclusive newsletters, commenting, and virtual events with our leading journalists
Already have an account? sign in
Register for free to continue reading
Registration is a free and easy way to support our truly independent journalism
By registering, you will also enjoy limited access to Premium articles, exclusive newsletters, commenting, and virtual events with our leading journalists
Already have an account? sign in
Join our new commenting forum
Join thought-provoking conversations, follow other Independent readers and see their replies