Plans for extra runway at Gatwick or Heathrow close to take-off as public signals support
The poll, commissioned by the Let Britain Fly pressure group, indicated that 45 per cent were in favour of new runways being built
Mark Leftly Comments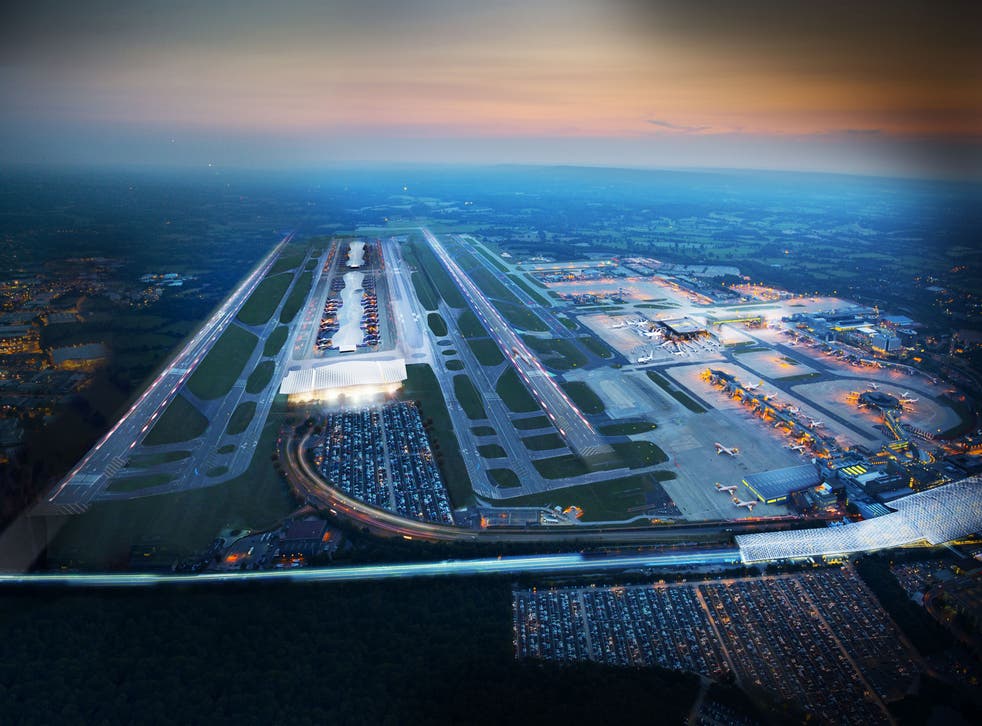 The public supports airport expansion in the South-east by a factor of three to one, as fears over a political backlash were today quelled by a new poll.
Writing exclusively for The Independent today, Sir Martin Sorrell, chief executive of the advertising giant WPP, says the Populus poll shows that "the public increasingly gets" that delaying expansion at Heathrow and Gatwick threatens "jobs, growth, trade and investment".
The Airports Commission, led by incoming Royal Bank of Scotland chairman Sir Howard Davies, issues its final recommendation this summer on whether Heathrow should be expanded or a second runway should be built at Gatwick.
Politicians of all parties have been frustrated by how long the commission, set up in 2012, has taken to reach its conclusion. They want the Government to endorse the preferred option shortly after the report is published – but ministers fear that construction work and more aircraft noise could cost them votes in either west London or Sussex.
The poll, commissioned by the Let Britain Fly pressure group, indicated that 45 per cent were in favour of new runways being built, to only 16 per cent against, with the remainder undecided. Similarly, 45 per cent want quick ministerial endorsement of Sir Howard's findings, while 13 per cent thought that the Government should take its time.
In pictures: The best and worst UK airports in 2014

Show all 9
The findings suggest that the Government would not be as politically damaged by approving expansion as had been thought. For example, more than half of Londoners were found to back expansion, even though many of the campaign groups against building new runways have focused their efforts in areas of the capital that suffer from being underneath flight paths. Research by the Airport Environmental Federation this month warned fares would have to rise – to pay for green initiatives – or regional airports close to meet the UK's carbon commitment. It added its critical voice to the thousands of local residents near both airports campaigning against their expansion.
Another issue has been the eye-watering expense of expansion, which could be close to £19bn at Heathrow and £9.3bn for a runway at Gatwick. But Sir Martin said most of the costs would be met by private investment.
Sir Martin also warned that the UK was falling behind the likes of China and Turkey in airport development, with the former set to have 17 new runways by 2036.
Heathrow was overtaken by Dubai as the world's busiest airport for international travel in January.
Register for free to continue reading
Registration is a free and easy way to support our truly independent journalism
By registering, you will also enjoy limited access to Premium articles, exclusive newsletters, commenting, and virtual events with our leading journalists
Already have an account? sign in
Join our new commenting forum
Join thought-provoking conversations, follow other Independent readers and see their replies