Pound-euro exchange rate: Sterling suffers worst performance in 10 months as investors shun currency due to Brexit
August was also the currency's fourth consecutive month of declines against the euro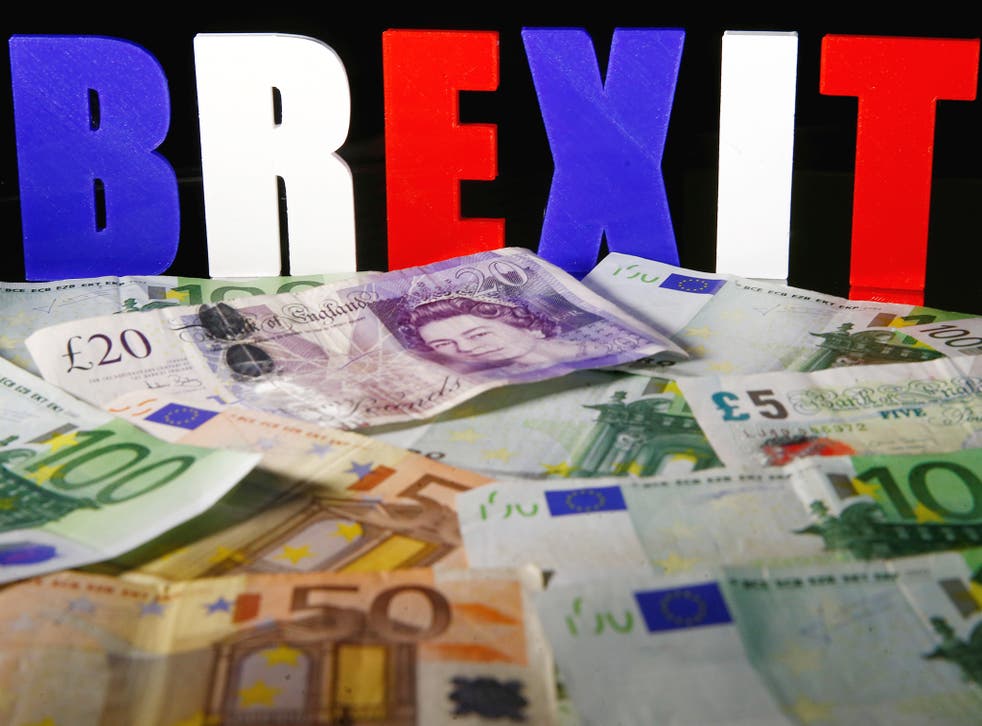 The pound suffered its worst month since last October, as global investors continued to shun the currency because of Brexit uncertainty and lacklustre economic data.
Sterling fell against both the dollar and the euro on the last day of August, meaning that its trade-weighted loss – or the amount that it has declined when calculated against a host of other currencies – was around 3 per cent for the month, according to Reuters. That marks its poorest performance in 10 months.
It was also the currency's fourth consecutive month of declines against the euro. Earlier this week, it hit its lowest level against the bloc since the so-called flash crash in October. Aside from that, it hasn't fallen lower since the financial crisis.
Is austerity over? Economics editor Ben Chu explains.
With Brexit negotiations proving sluggish and economic data weak, economists are predicting more weakness for the battered currency over the coming months.
Forecasters at HSBC see it falling to parity against the euro in the last three months of this year, and their peers at Morgan Stanley think one pound will be worth just as much as one euro at the start of 2018.
The move towards parity is also being exacerbated by strong data out of the Eurozone. The euro has appreciated well over 10 per cent against the dollar this year. In recent weeks, it has emerged as a popular alternative to the US currency and global stocks as geopolitical tensions, stemming from a standoff between the US and North Korea, have unnerved markets.
The pound has already fallen well below €1 at some airport exchanges.
"The longer the talks seem to go nowhere the worse it gets for sterling," said Neil Wilson, a senior market analyst at ETX capital.
Join our new commenting forum
Join thought-provoking conversations, follow other Independent readers and see their replies