Pound value plunges 6% in 2 minutes in mysterious flash crash
Sterling plunged more than 6% to $1.1841 in two minutes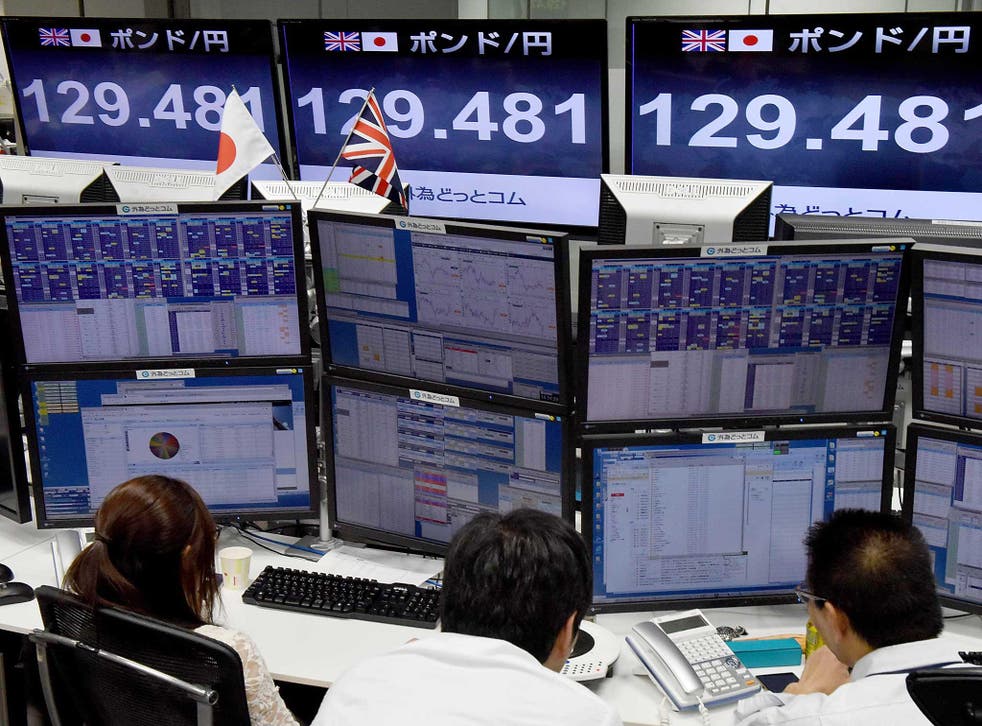 The British pound has suffered a sudden collapse hitting a new 31-year low against the US dollar in mysterious circumstances, sparking market chaos in "insane" early trading.
The drop was sterling's biggest since Britain voted to leave the EU in June.
Sterling plunged more than 6 per cent to $1.1841 in two minutes, prompting traders to speculate about a possible trigger.
As the currency recovered to $1.23, still 1.5 per cent down from late US levels, there was speculation a technical glitch or human error had sparked a rash of computer-driven orders.
Naeem Aslam, chief market analyst of Think Markets, said the fall was an indicator of how low the currency could still go.
"What we had was insane – call it flash crash but the move of this magnitude really tells you how low the currency can really go," said Naeem Aslam, chief market analyst of Think Markets, in a note, according to Bloomberg.
"Hard Brexit has haunted the sterling," he added.
The incident happened in early hours when there is very little pound trading going on.
Thismeans that any sell-off will have a bigger impact than during busy hours.
UK: Pound drops to 31-year low against Dollar on Brexit fears
Sterling recovered ground immediately after the flash crash, but Friday's tumble might still have a larger impact.
"In this deeply interconnected and highly automated world of trading, a move as sharp as what we saw this morning on a product as widely traded as the Sterling will almost certainly lead to unintended consequences for many," said Nicholas Teo of KGI Securities in Singapore told the BBC.
Another theory on the mysterious flash crash include the publication of a report by the Financial Times on French president Francois Hollande in which he said the UK would have to "suffer" for its decision to leave the EU to ensure unity within the bloc.
Sterling has been under pressure all week, falling on worries that the UK will be prepared to leave the EU single market as part of the Brexit process so that it can impose controls on immigration.
Paul Sirani, chief market analyst at Xtrade, said: "While May has important negotiations to make, traders will be most focused on how well the Prime Minister drags her cabinet colleagues into a coherent vision and reality of a competitive post-Brexit UK with high-quality free-trade agreements"
"A judicious position would be to expect Sterling to continue falling until March, at which point initial negotiating positions should begin to emerge and signal to traders on the vision, or lack thereof, propelling an independent UK and its ability to frame its future and sell it to traders."
Brexit Concerns

Show all 26
Sterling was trading at $1.2282 against the dollar at 11:02 am.
Join our new commenting forum
Join thought-provoking conversations, follow other Independent readers and see their replies