Pound sterling suffers worst quarter since Brexit vote
The currency is being undermined further by economic weakness which has led the BoE to postpone rate hikes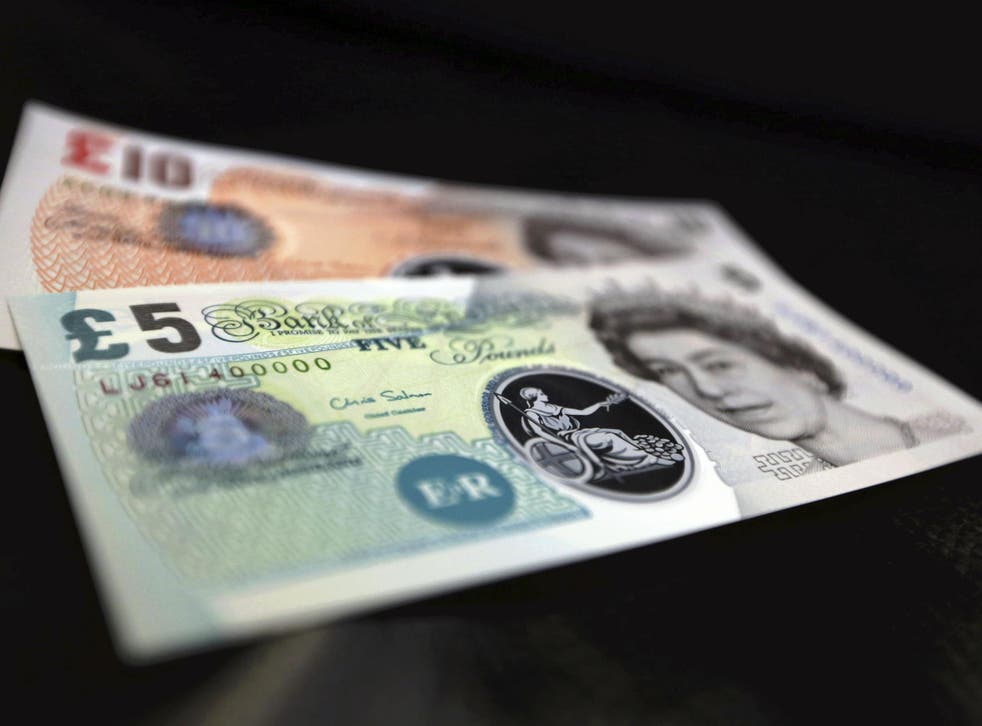 Worries that Britain will run out of time to agree a deal with the European Union for life after Brexit, a resurgent US dollar and weakness in the economy have combined to hammer the pound, which had started 2018 as one of the best performing major currencies.
Sterling has slumped more than 6 per cent since April to a seven and a half month low. That's bigger than the 5.4 per cent fall in the euro/dollar exchange rate and a 4.1 per cent drop in the yen this quarter. Against the euro, it has declined 1 per cent.
Hedge funds have a net short sterling position for the first time since November. That is in stark contrast to early 2018 when long positions were at their biggest in three years.
The performance since April is also sterling's second-worst quarter since the 2008 financial crisis.
That matters because a strong pound is seen as a barometer of confidence in Britain's economy. Sharp currency drops also risk raising inflation, heaping pressure on the Bank of England to raise interest rates even if the economy is floundering.
At present, though, the currency is being undermined further by economic weakness which has led the BoE to postpone rate hikes. Current bets for an August rise are about 60 per cent but markets are not fully pricing in even one hike for 2018.
Darkening the outlook further are uncertainties over the future trading relationship with the EU and hopes have receded that an EU summit that concludes on Friday would break a deadlock over Brexit issues such as the Irish border.
"At the start of the year the market was too optimistic on sterling," said Rabobank strategist Jane Foley. "We've had a dose of reality. Investors realise now there is a huge lack of clarity on the government's plan for Brexit."
Rabobank sees a strong chance of an August rate rise but has cut year-end exchange rate targets to $1.28, noting time was running out for a trade deal before Brexit happens next March.
But others are less gloomy and some even predict the pound to recover towards $1.40 as interest rates rise. MUFG analysts also reckon an imminent UK government white paper outlining post-Brexit plans may offer sterling some respite.
The pound has traded within tight ranges recently and volatility has fallen, possibly because markets already price in the worst-case scenario - "hard Brexit".
Register for free to continue reading
Registration is a free and easy way to support our truly independent journalism
By registering, you will also enjoy limited access to Premium articles, exclusive newsletters, commenting, and virtual events with our leading journalists
Already have an account? sign in
Register for free to continue reading
Registration is a free and easy way to support our truly independent journalism
By registering, you will also enjoy limited access to Premium articles, exclusive newsletters, commenting, and virtual events with our leading journalists
Already have an account? sign in
Join our new commenting forum
Join thought-provoking conversations, follow other Independent readers and see their replies