Pound soars against dollar and euro as better-than-expected growth increases likelihood of interest rate rise
Sterling jumped 0.9 per cent against the dollar to $1.3260 by lunchtime, while it was 0.8 per cent up versus the euro at €1.1257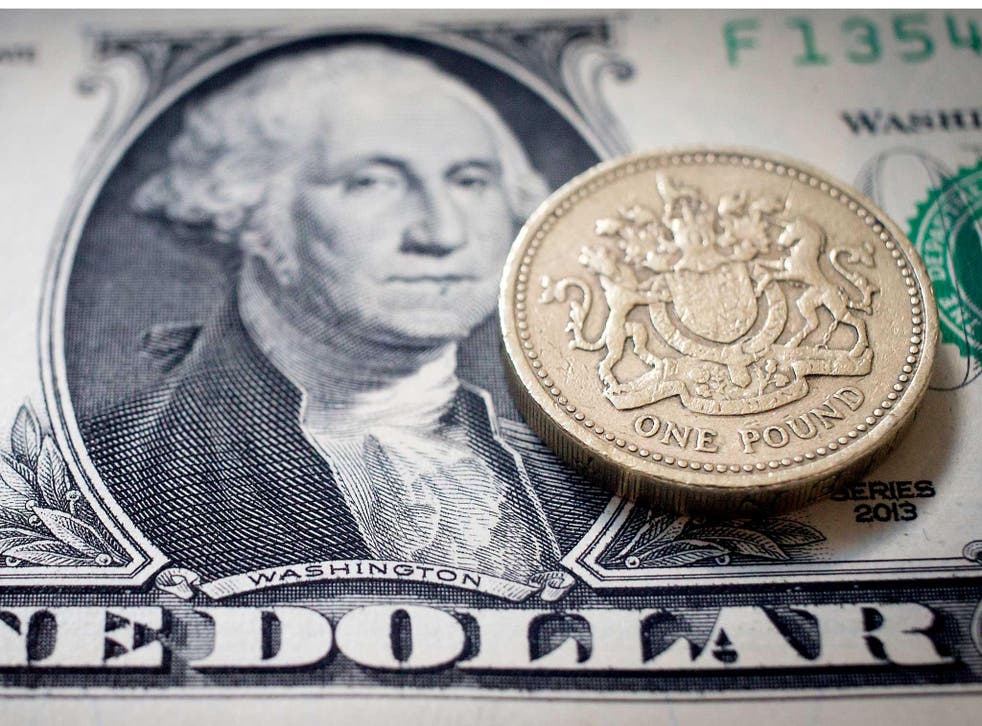 The pound soared against the euro and the dollar on Wednesday after official figures revealed the UK economy grew faster than expected last quarter.
Sterling jumped 0.9 per cent against the dollar to $1.3260 by lunchtime, while it was 0.8 per cent up versus the euro at €1.1257.
Better-than-predicted growth figures announced on Wednesday morning increased the likelihood that the Bank of England will raise interest rates when it meets on 2 November.
The Bank's Monetary Policy Committee is widely expected by financial market traders to raise interest rates in order to curb what several MPC members have identified as growing inflationary pressures.
Ben Brettell, senior economist at Hargreaves Lansdown said the figures meant a rise in the benchmark rate to 0.5 per cent was a "near-certainty".
A rate hike would be the first by the central bank since before the financial crisis began a decade ago, although the Bank has been careful to stress that it does not expect rates to rapidly return to their pre-crisis levels.
The Bank cut rates to their current record low of 0.25 per cent in the wake of the 2016 Brexit vote in order to support the economy.
Official data showed the UK's GDP grew 0.4 per cent in the third quarter, against expectations of 0.3 per cent, and up on the second quarter's 0.3 per cent.
Despite Wednesday's gains, the pound is still trading well down on its value against both the dollar and the euro before last year's Brexit vote.
On the eve of the referendum one pound was worth $1.50 or €1.31. The significatntly weakened currency has helped push up the cost of imports and had a knock-on effect on shop prices.
Register for free to continue reading
Registration is a free and easy way to support our truly independent journalism
By registering, you will also enjoy limited access to Premium articles, exclusive newsletters, commenting, and virtual events with our leading journalists
Already have an account? sign in
Register for free to continue reading
Registration is a free and easy way to support our truly independent journalism
By registering, you will also enjoy limited access to Premium articles, exclusive newsletters, commenting, and virtual events with our leading journalists
Already have an account? sign in
Join our new commenting forum
Join thought-provoking conversations, follow other Independent readers and see their replies