Donald Trump wins: Over 1,000 top CEOs write to President-elect urging him to end divisive rhetoric
Bosses of Coke, Pfizer, Boeing and more warn of 'an urgent need to restore faith in our vital economic and government institutions', after the bitterest election campaign in history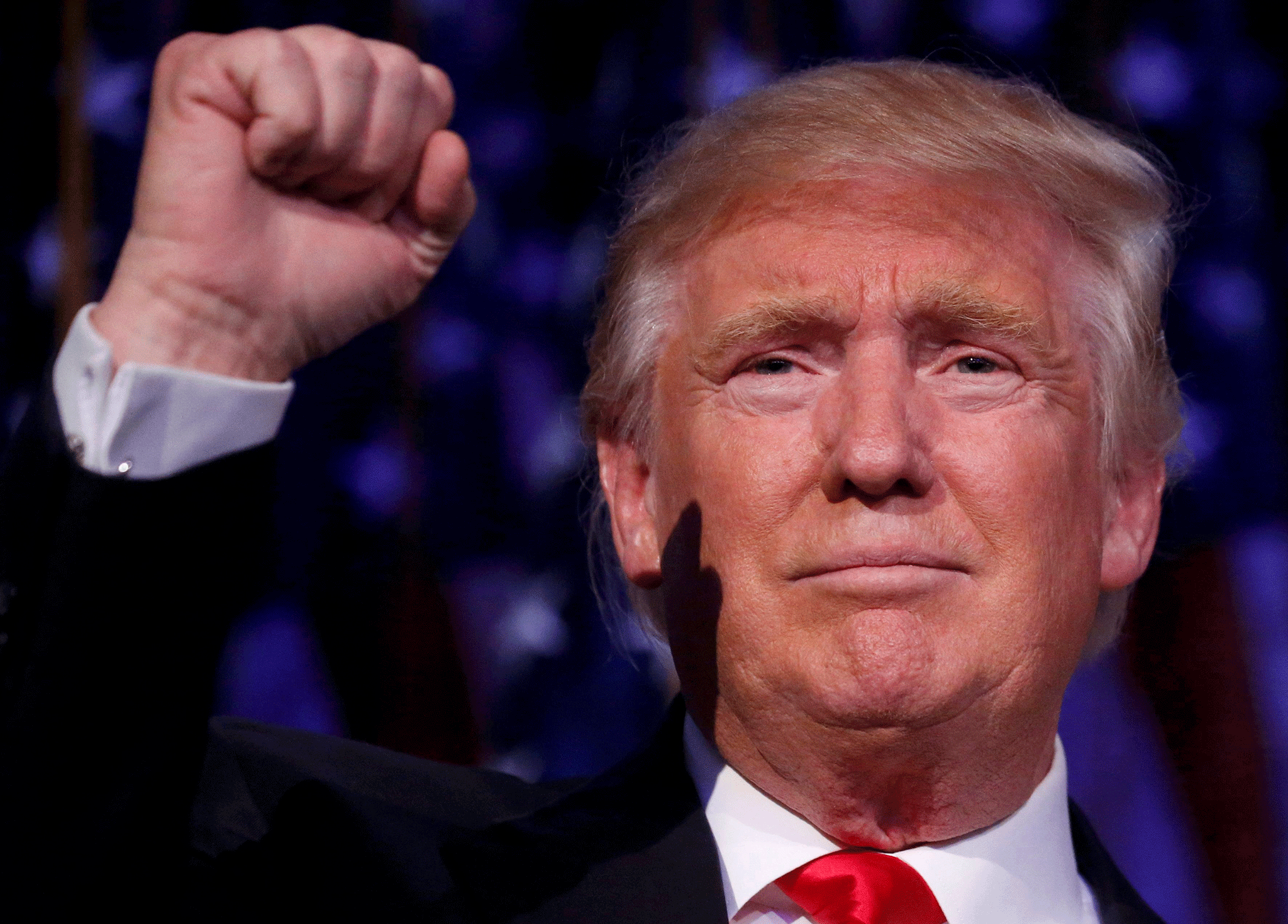 Chief executives of more than 1,100 US companies, including Coca-Cola, Boeing and Pfizer have written an open letter to President-elect, Donald Trump urging him to end his divisive campaign rhetoric.
"American families, businesses and our communities cannot truly prosper and reach their full potential in a country that is divided and distrustful," the letter said, in an apparent reference to Trump's often-inflammatory speeches.
The Republican real-estate tycoon has called Mexicans living in the US rapists and made a string of derogatory remarks about women on the campaign trail and previously.
The letter urged him to work with businesses to "bring our country back together again", after perhaps the most bitter election campaign in US history.
Business leaders, including the chief of arms manufacturer Lockheed Martin, warned Mr Trump of "an urgent need to restore faith in our vital economic and government institutions," after what they described as a "particularly difficult election".
A process of healing is required after the "harshness of the campaign season", the leaders said.
Businesses have expressed concern as Mr Trump has repeatedly pushed protectionist policies which many believe will stunt economic growth. Mr Trump railed against companies for relocating jobs to China and India at the expense of the US.
President Trump protests

Show all 20
Not a single chief executive of America's 100 largest companies donated money to Mr Trump's campaign, with many preferring Hillary Clinton as the establishment candidate.
One policy that has pleased executives, however, is a proposed corporation tax cut from 35 per cent to 15 per cent, while banks are positive about his pledge to dismantle Wall Street regulation.
Jay Timmons, president of the National Association of Manufacturers, said: "When you have an economy that's not working as it should, with people being displaced out of jobs, frustrated with their economic progress and with their families' standing, then you're going to have this kind of negative response and reaction… But the solution is what the business community offers."
Join our new commenting forum
Join thought-provoking conversations, follow other Independent readers and see their replies