Pret a Manger to open second veggie branch with vegan macaroni cheese and chocolate brownies
The company announced a second Veggie Pret was due to open London  this year following the success of its first 'veggie only' branch in Soho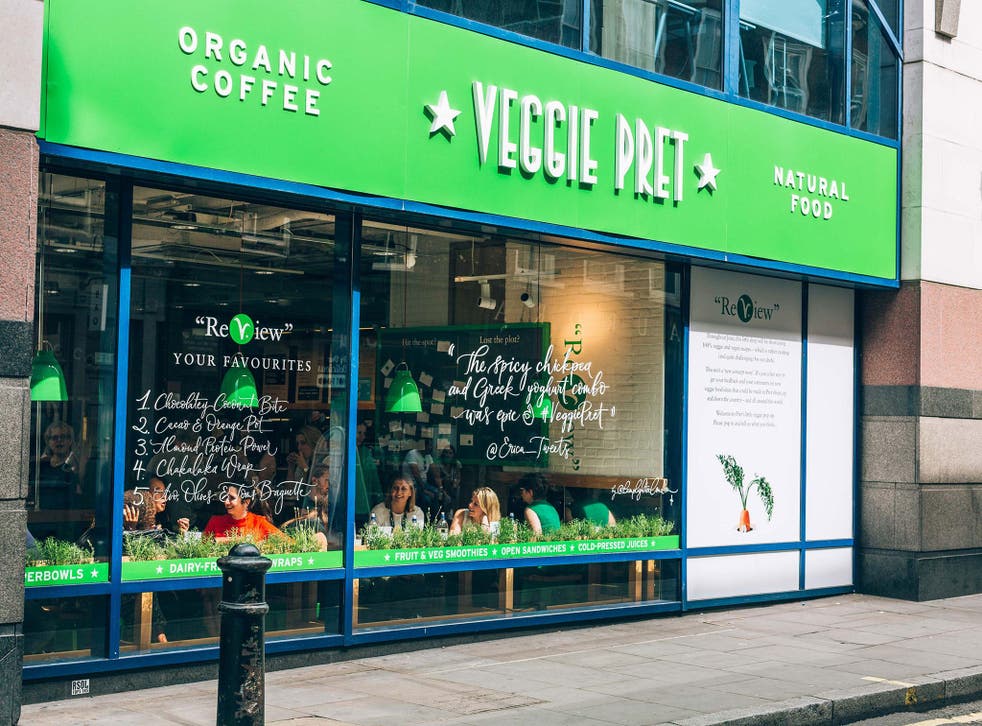 Pret a Manger has announced it will open a second vegetarian-only branch in London following the success of its first "veggie only" outlet in Soho.
The new shop will open at Great Eastern Street in Shoreditch on 4th April with 20 new recipes on the menu, including a vegan macaroni cheese and a vegan chocolate brownie.
Chief executive Clive Schlee said the location of the second outlet was chosen based on the high levels of vegetarian sales in the area.
Writing in his blog, Mr Schlee said: "It seems the movement for eating less meat continues to grow."
"The next stop for Pret will be the US, where we'll be launching a new veggie range in all our US shops at the end of April."
Dominika Piasecka, a spokesperson for the Vegan Society, said: "We are very pleased that Pret are recognising the increasing demand for vegan food by opening a second Veggie Pret shop, this time permanently. As more customers learn about the ethical, environmental and health benefits of the vegan lifestyle, many businesses have been reacting positively by introducing vegan choices.
"Offering vegan options in restaurants makes clear commercial sense – businesses are opening potential market up to not only half a million vegans in the UK, but also to a million more vegetarians, the huge number of meat and dairy reducers, the lactose intolerant, and others who simply enjoy vegan food from time to time."
The sandwich and salad chain launched a pop-up standalone vegetarian restaurant in June last year, which remained opened due to popular demand from customers.
The launch followed a record year of sales at Pret, which has almost 400 outlets in the UK, the US, Paris, Hong Kong and Shanghai.
In 2015, group sales rose 14 per cent to £676.2m, while earnings rose 14.5 cent to £84.3m.
The company also highlighted that it sold 17,000 each week of a new beetroot, squash and feta salad, outstripping chicken and salmon options.
Food and drink news

Show all 35
The US was its fastest-growing market, with New York's Penn Station becoming its highest-selling store per square foot.
Join our new commenting forum
Join thought-provoking conversations, follow other Independent readers and see their replies