Primark sales fall from £650m a month to zero and Cath Kidston permanently closes all stores
'In time we can rebuild the profits. We can't replace the people we lose,' says retail boss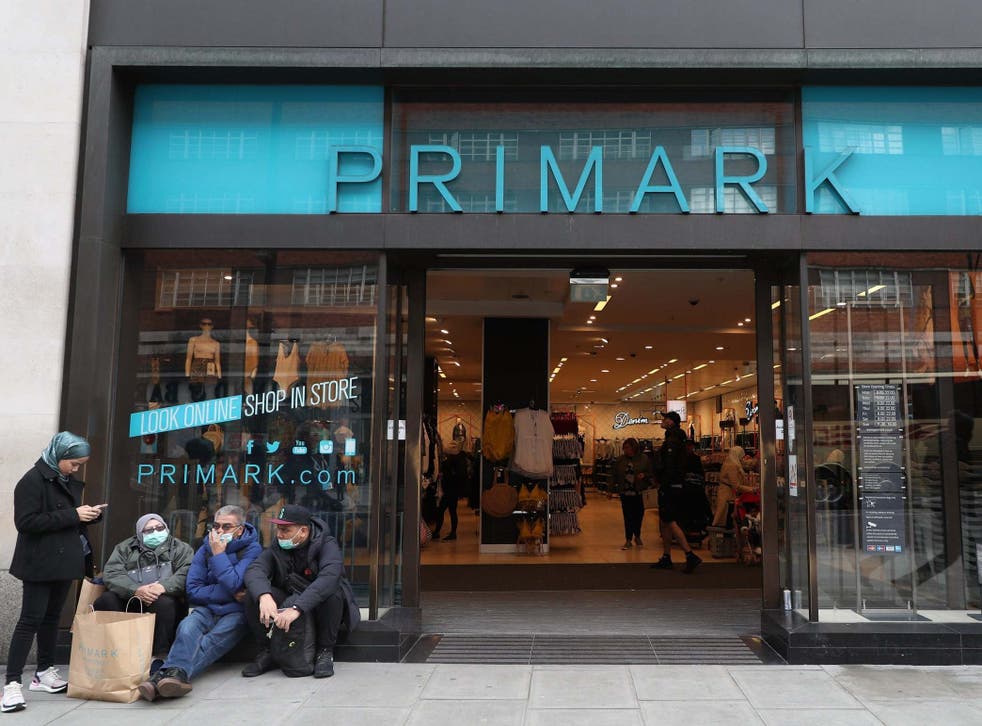 Cath Kidston permanently closed all of its stores with the loss of 900 jobs, while Primark's owner said sales had fallen to zero and it had furloughed 68,000 staff on another ominous day for British retailers, who have been hit hard by the coronavirus pandemic.
Meanwhile, pubs, bars and restaurants warned MPs that they face a "bloodbath" as lockdown conditions are eased, with up to a third of the sector at risk of going out of business.
Associated British Foods (ABF), which owns budget retailer Primark, was the first to sound the alarm on Tuesday, as it revealed that sales had dropped from £650m per month to zero as a result of all its stores closing in Europe and the US.
Unlike many rivals, Primark does not sell clothes online — meaning it has been unable to mitigate lost revenues by ramping up deliveries to customers' homes.
ABF boss George Weston said the group had been "squarely in the path of this pandemic" and would have had to have laid off staff if governments had not implemented furlough schemes which cover wage costs.
Pre-tax profits slumped 42 per cent to £298m for the half-year to February as Primark was left with millions of pounds of stock it was unable to sell. The company wrote down the value of its stock by £243m.
Mr Weston said that when stores can reopen, "we must make our Primark stores safe for our staff and our customers, even if that means ensuring there are fewer people shopping at any one time and so accepting lower sales at least until the remaining risk is minimal".
"In time we can rebuild the profits. We can't replace the people we lose."
Home furnishings chain Cath Kidston confirmed on Tuesday that its 60 stores will not reopen after the coronavirus lockdown ends, with just 32 out of 940 employees to keep their jobs.
The brand will continue after a deal with the one of the retailer's shareholders, Baring Private Equity Asia (BPEA), which will buy the online business, brand and wholesale arm from administrators Alvarez & Marsal.
Melinda Paraie, chief executive officer of Cath Kidston, said: "While we are pleased that the future of Cath Kidston has been secured, this is obviously an extremely difficult day as we say goodbye to many colleagues.
"Despite our very best efforts, against the backdrop of Covid-19, we were unable to secure a solvent sale of the business which would have allowed us to avoid administration and carry on trading in our current form."
Hospitality firms are facing similar problems to retailers, with the sector's trade body calling for deferral of rent payments that have built up during the pandemic to help prevent mass insolvencies.
UK Hospitality chief executive Kate Nicholls called for urgent action, including extending the employee furlough scheme for premises that may be forced to continue social distancing measures as late as Christmas, long after the rest of the country has left lockdown.
Ms Nicholls told MPs on the House of Commons Treasury Committee that large numbers of hotel and restaurant staff are already missing out on furlough payments because income from tips and service charges is not included.
Ms Nicholls said: "It is undoubtedly the case that we are not going to be able to save every business and we are not going to be able to save every job in hospitality."
Register for free to continue reading
Registration is a free and easy way to support our truly independent journalism
By registering, you will also enjoy limited access to Premium articles, exclusive newsletters, commenting, and virtual events with our leading journalists
Already have an account? sign in
Register for free to continue reading
Registration is a free and easy way to support our truly independent journalism
By registering, you will also enjoy limited access to Premium articles, exclusive newsletters, commenting, and virtual events with our leading journalists
Already have an account? sign in
Join our new commenting forum
Join thought-provoking conversations, follow other Independent readers and see their replies