£760m deal for AgustaWestland: MoD contracts boost 1,000 helicopter jobs to future-proof Merlin and Apache helicopter fleets
Helen William
Wednesday 29 January 2014 10:49 Comments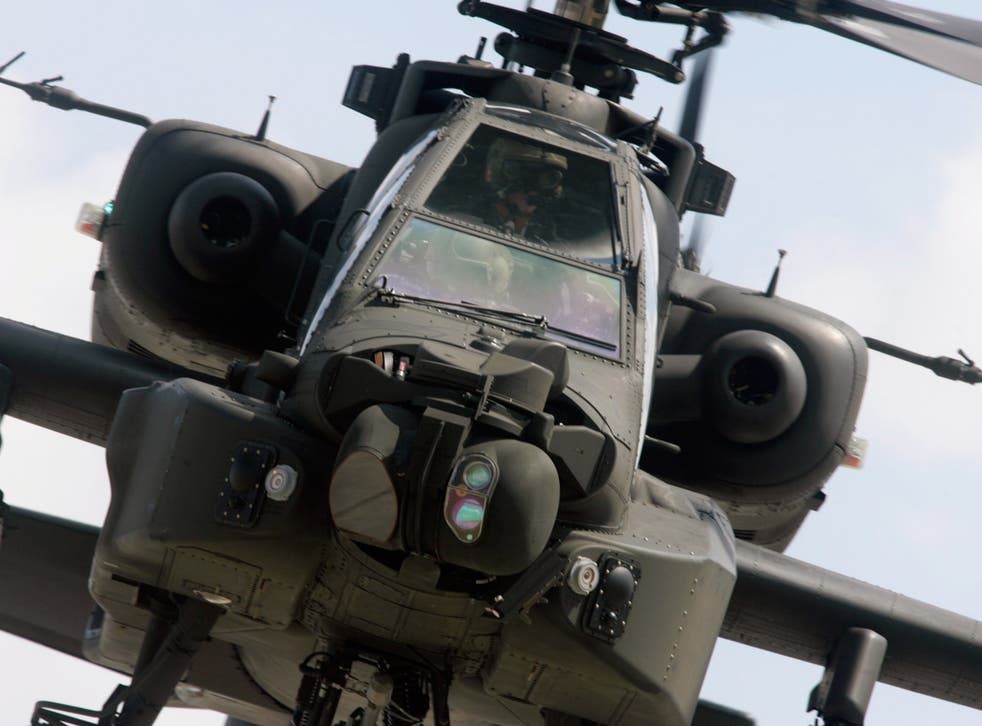 Helicopter-maker AgustaWestland has been awarded two Ministry of Defence contracts worth £760 million which will secure more than 1,000 jobs in the UK.
The aim is to future-proof two fleets of military helicopters - the Merlins and Apaches.
On a visit to the Yeovil-based company, Defence Secretary Philip Hammond told BBC Breakfast News: "This is a great news story for British engineering.
"It sustains 1,000 high-skilled jobs in the UK economy and ensures the armed forces have the support they need in the helicopter fleet.
"What we have to do is to make sure that we have here in the UK the capabilities we need to sustain our armed forces and to sustain the skills in the industry that keep us competitive in the future."
The deal includes £430 million to provide maintenance and support for the Army's Apache attack helicopter, used on operations in Afghanistan, for the next five years.
There is also £330 million to upgrade the RAF's Merlin Mk3/3a helicopters for use by the Royal Navy's Commando Helicopter Force.
AgustaWestland will be working on the project at its sites in Yeovil, Suffolk and Hampshire.
This gives backing to up to 537 jobs in the company while another 500 will be protected in the supply chain at GE Aviation in Cheltenham, General Dynamics in East Sussex, Selex ES in Luton, and APPH Aviation Services in Cheshire.
The 25 upgraded Merlin helicopters are to replace the Sea King Mk 4 helicopters, which go out of service in 2016. New glass cockpits and avionics, a folding main rotorhead and tail, and improved undercarriage are to be fitted.
The Merlins will be used to transport Royal Marines, vital supplies and cargo from sea to land.
The Apache contract will provide operational support for the helicopters for the next five years.
Yeovil MP David Laws described the deal as an "important contract" and "a boost for our local economy and good news for the rest of the UK".
PA
Register for free to continue reading
Registration is a free and easy way to support our truly independent journalism
By registering, you will also enjoy limited access to Premium articles, exclusive newsletters, commenting, and virtual events with our leading journalists
Already have an account? sign in
Join our new commenting forum
Join thought-provoking conversations, follow other Independent readers and see their replies