Qatar stock market plummets and oil gains as neighbours cut military and diplomatic ties
A slump in equities wiped more than $9bn off the value of the country's main stock market hours after Bahrain, Egypt, Saudi Arabia and the UAE declared they would be severing all ties with Qatar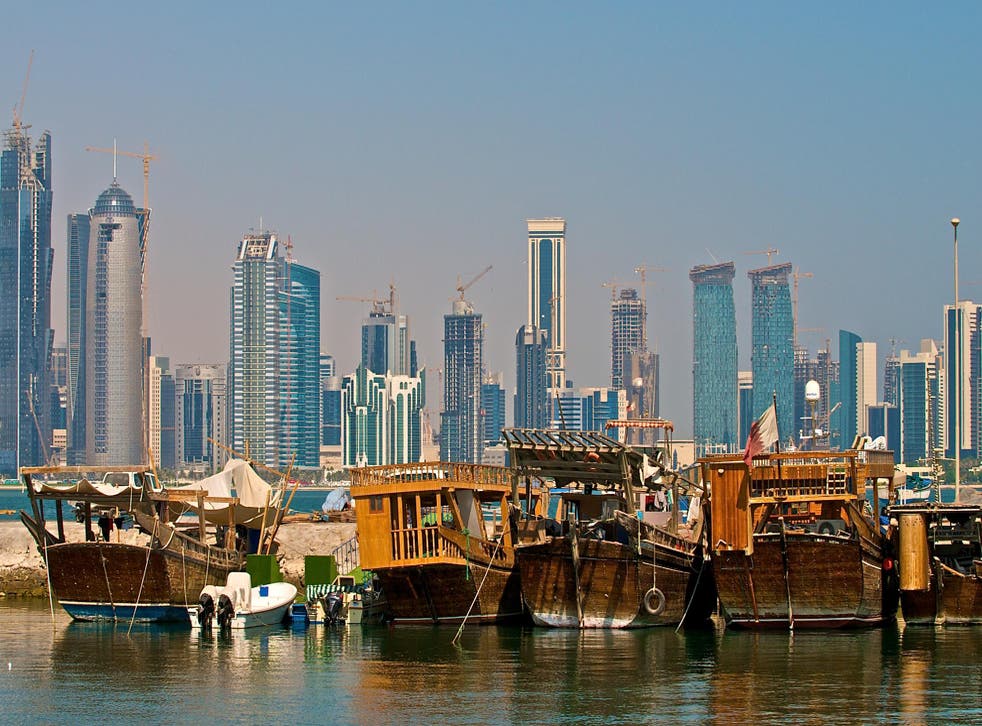 Qatar's stock market suffered its worst fall since 2009 on Monday after several Arab nations cut military and diplomatic ties with the country over its stance on Iran and Islamist extremists.
The value of the country's sovereign bonds tumbled and contracts used by investors to bet on the currency falling surged the most in around seven years, according to Bloomberg data.
A slump in equities wiped more than $9bn off the value of the country's main stock market hours after Bahrain, Egypt, Saudi Arabia and the UAE declared they would be severing all ties with Qatar. That sell-off meant that the index became the worst performer globally this year.
Elsewhere oil prices rallied on concerns that the tensions might disrupt supply.
With a production capacity of about 600,000 barrels per day, Qatar's crude oil output is one of the smallest of all the Opec nations, according to Reuters.
Nonetheless, the tensions could potentially impact on an agreement to cut production in order to support global prices. Brent was recently trading around $50.30 a barrel. Gold, an asset considered to be a safe haven during times of geopolitical uncertainty, edged higher.
The Foreign Affairs Ministry of Qatar said it had been the victim of a "campaign of lies" designed to destabilise the region. It said the decision was a "violation of its sovereignty", and promised its own citizens that the row will not be allowed to affect them.
The move effectively cuts off the peninsular nation lying off the Saudi mainland from the rest of the world, and analysts have warned it could cause lasting economic damage.
Join our new commenting forum
Join thought-provoking conversations, follow other Independent readers and see their replies