Ramadan could help supermarkets win the war against discounters Aldi and Lidl
Tesco, Asda expect sales gains during month-long holiday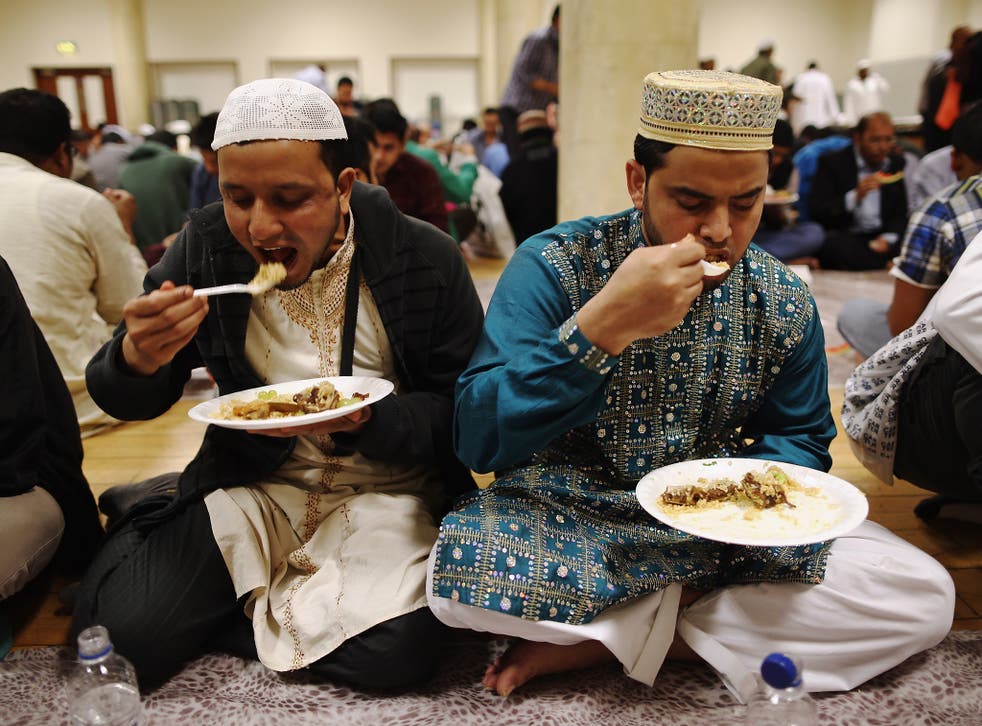 Britain's struggling supermarket chains, seeking ways to counter the rise of discounters, are stepping up efforts to draw the UK's 3 million Muslims into their stores during Ramadan.
UK market leader Tesco expects £30 million in extra sales during the month-long holiday, when Muslims cook feasts after daylight fasting ends. As the festival got under way this week, Wal-Mart Stores's Asda said sales of Ramadan-related products were running 12 per cent ahead of last year's pace.
"Ramadan is one of the most significant events of the year for supermarkets and it's a big opportunity to boost sales," David Gray, an analyst at Planet Retail, said by phone.
"In the current deflationary climate, anything that brings shoppers into stores is a good thing."
Over the last five years, discounters Aldi and Lidl have upended the UK grocery sector, dragging the established rivals — Tesco, Asda, Sainsbury and Morrison aupermarkets— into a price war that's squeezed profit margins and led to store closures and thousands of job losses.
Aldi and Lidl keep prices low by restricting their product ranges. That's a disadvantage during religious holidays, when consumers seek specialized goods, and gives the established supermarkets a chance to fight back.
The UK's Muslim population, often ignored by other retailers, is an attractive market for the supermarkets because it's been expanding by about 4 per cent annually since 2011.
France, Germany
Muslim populations are larger in France and Germany, where numbers have been boosted by an influx of migrants from the Middle East.
Carrefour of France, which did not respond to requests for comment, operates Halal meat counters and offers a range of products that appeal to Muslims year-round.
But continental European grocers have been more reluctant than some UK supermarket chains to publicly embrace Ramadan because of concern about anti-Muslim sentiment among other shoppers, analysts say.
"During Ramadan the UK is streets ahead of some European markets," Bryan Roberts, an analyst at consultancy TCC Global, said by phone.
"It's a massive open goal that has been consistently missed by retailers across the continent."
To draw Muslim shoppers into its supermarkets, Sainsbury is mailing out leaflets in ethnically diverse areas of the UK, advertising dozens of discounts on Ramadan-related groceries such as yogurt, cumin and coriander. Asda is advertising competing offers in newspapers with the slogan "Together for Ramadan." Morrison has posted banners reading "Ramadan Mubarak" ("Have a Blessed Ramadan") in its aisles.
Tesco introduced a line of private-label products aimed at Muslim shoppers — including Punjabi cookies and Nimbu Pani, a sweet lime water — in time for Ramadan, according to a company blog. Many retailers offer so-called world food ranges for Muslims and other ethnic and religious groups, but usually through outside labels, not their own brands.
Discount Vouchers
Tesco is using insights it gains on the shopping habits of Muslims from its Clubcard loyalty program to mail out personalized offers. Amjad Hussain, a 41-year-old accountant, said he had received discount vouchers for large bottles of cooking oil.
"They are trying hard to keep their shoppers loyal," he said.
In pictures: The first day of Ramadan

Show all 6
Targeting helps supermarkets like Tesco compete with Lidl and Aldi, which collect less data on individual customers' shopping and don't issue discount vouchers to them.
Lidl said it is selling a limited stock of 13 relevant products, such as dried figs and chapatti flour.
"We offer a range of products for our customers observing Ramadan and are always considering new ways to update our product range to best suit our customers' needs," Aldi said in a statement, though it said it had no plans to introduce special items for Ramadan in the UK.
"Ramadan is not really on Aldi and Lidl's radar," Phil Dorrell, managing partner at consultancy Retail Remedy, said by phone.
"They aren't keen on stocking products where there's any doubt over whether they can sell it."
© 2016 Bloomberg L.P
Join our new commenting forum
Join thought-provoking conversations, follow other Independent readers and see their replies