Rare blue diamond found in South Africa sold for £17m
Petra Diamonds purchased the 122.52 carat stone in a partnership with an anonymous polishing partner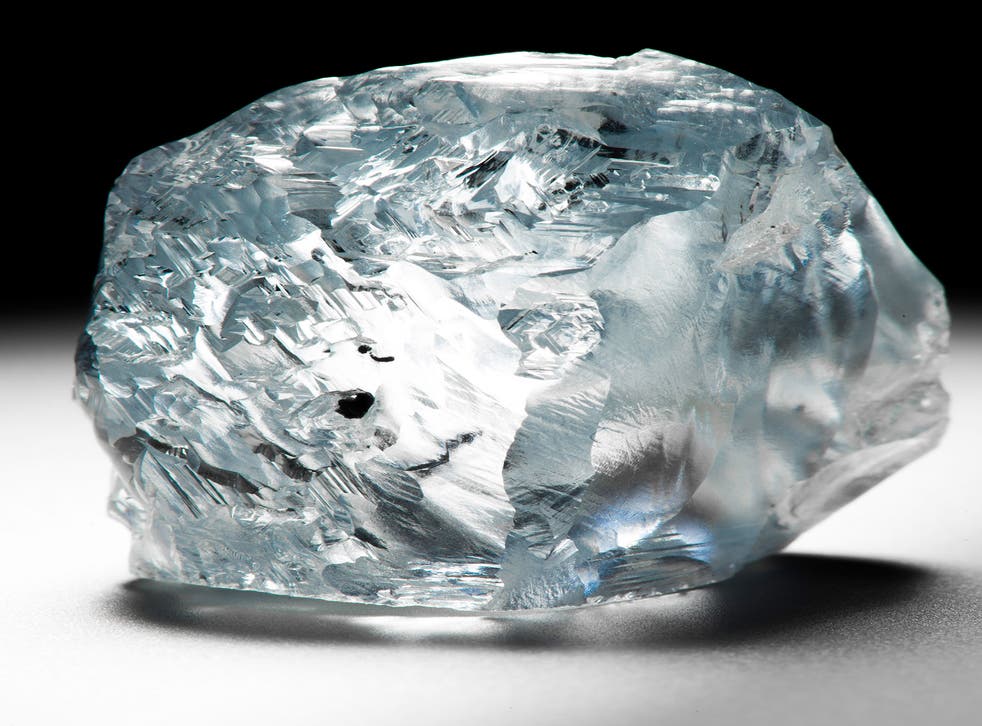 A rare blue diamond has been sold for more than £17m – snapped up by the mining company that discovered it.
Mining firm Petra Diamonds uncovered the stone in June in South Africa and held a sale of the stone last week. The size – as big as a strawberry – and its rare blue colour led experts to believe the finished polished stone could fetch up to £60m.
But Petra has purchased the 122.52 carat stone itself – in a partnership with an anonymous polishing partner.
Panmure Gordon analyst Alison Turner said: "Whilst this is less than the $40m (£25m) I had in my figures, given that the company does share in the upside, it is not a disastrous number."
Petra will receive 85 per cent of the agreed sale value - $23.5m - now and when the final polished version of the stone is sold, Petra will receive 15 per cent of the proceeds.
Diamonds have become increasingly desirable to investors.
Tobias Kormind, co-founder and managing director of internet diamond specialist 77 Diamonds, said: "The investing elite have discovered rare coloured diamonds, like fine art and rare wines, as a new and exciting asset class. Such gems are extremely scarce and new supplies are even more limited.
"Less than 0.04 per cent of all gemstone quality diamonds are blue­­­­. Given their scarcity, such rare diamonds are set to continue to outperform most other asset classes and as such, will remain highly desirable," he added.
Petra mined the stone from the Cullinan mine in South Africa – the most famous diamond mine in the world. Petra recently sold a 29.6 carat blue diamond, found in January, from the mine which sold for $25.6m in February.
The most famous stone from the mine was the Cullinan diamond. It was dug up in 1905 and was the largest rough gem diamond ever found at 3106 carats. It was cut in two for the Queen's Crown Jewels and called the First and Second Star of Africa.
Register for free to continue reading
Registration is a free and easy way to support our truly independent journalism
By registering, you will also enjoy limited access to Premium articles, exclusive newsletters, commenting, and virtual events with our leading journalists
Already have an account? sign in
Register for free to continue reading
Registration is a free and easy way to support our truly independent journalism
By registering, you will also enjoy limited access to Premium articles, exclusive newsletters, commenting, and virtual events with our leading journalists
Already have an account? sign in
Join our new commenting forum
Join thought-provoking conversations, follow other Independent readers and see their replies