Rare £2 and 50p coins: Limited editions minted to celebrate women's suffrage and Shelley's Frankenstein
New pieces will mark centenary of Representation of the People Act 1918, which extended franchise to millions – including women over 30
Ben Chapman
Tuesday 02 January 2018 10:52 Comments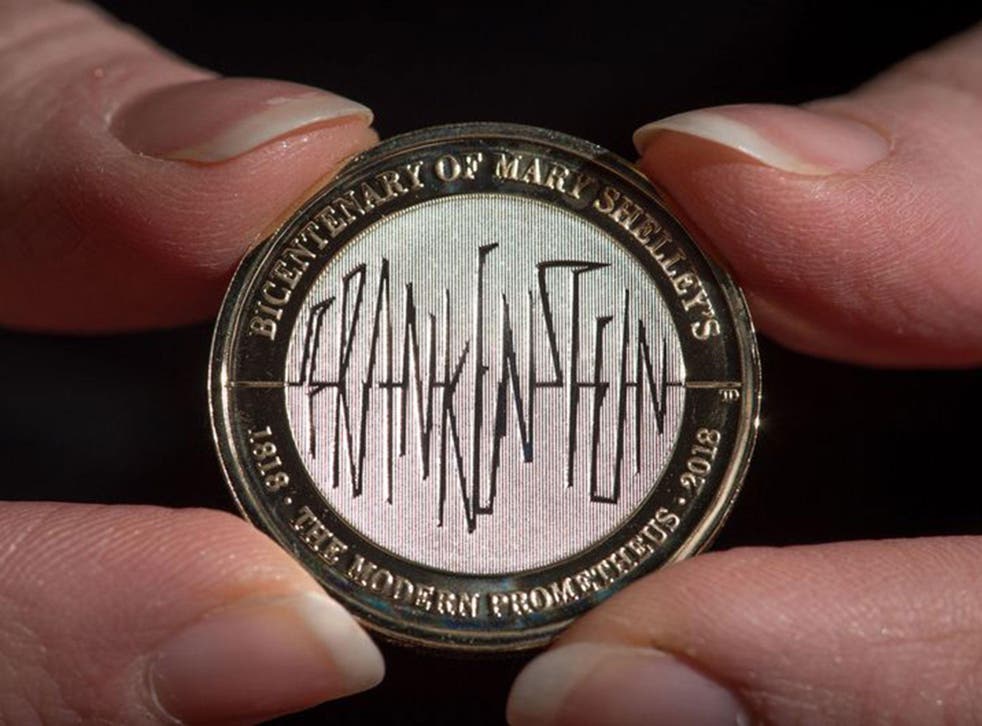 The Royal Mint will make new coins this year celebrating the 200th anniversary of the publication of Mary Shelley's Frankenstein, and 100 years since some women were given the right to vote.
A further series of designs on newly minted £2 coins will commemorate the centenary of the end of the First World War and the founding of the Royal Air Force.
The £2 coin celebrating Shelley's Gothic classic will feature the word Frankenstein in the centre and the book's full title, "the Modern Prometheus", in the outer gold ring.
It will not feature an image of Dr Frankenstein's monster, solidified in the public imagination by Boris Karloff's appearance in the 1930s film adaptation, 80 years after Shelley's death. The original text had no illustrations.
A new 50p design will mark a century since the 1918 Representation of the People Act, which extended the right to vote to women over 30 and to millions of men who had previously been denied the franchise.
The coins are the latest commemorative designs released by the Royal Mint which mark the anniversaries of major events each year.
Coins were minted in 2017 to mark the bicentenary of the death of author Jane Austen, the 100th anniversary of the House of Windsor, the 150th year since the birth of Beatrix Potter and the 1,000th anniversary of the coronation of King Canute.
Some limited edition coins have become collectors' items, selling for several times their face value on auction sites.
The 2002 Commonwealth Games Northern Ireland coin is the rarest £2 coin in circulation, according to Change Checker which tracks the scarcity of UK currency.
The coins are listed for sale at around £40 on eBay.
Register for free to continue reading
Registration is a free and easy way to support our truly independent journalism
By registering, you will also enjoy limited access to Premium articles, exclusive newsletters, commenting, and virtual events with our leading journalists
Already have an account? sign in
Join our new commenting forum
Join thought-provoking conversations, follow other Independent readers and see their replies