RBS and Lloyds most at risk from collapse of commercial property market
Taxpayers could lose out as the part state-owned lenders are most exposed to falling property values
Ben Chapman
Thursday 07 July 2016 11:01 Comments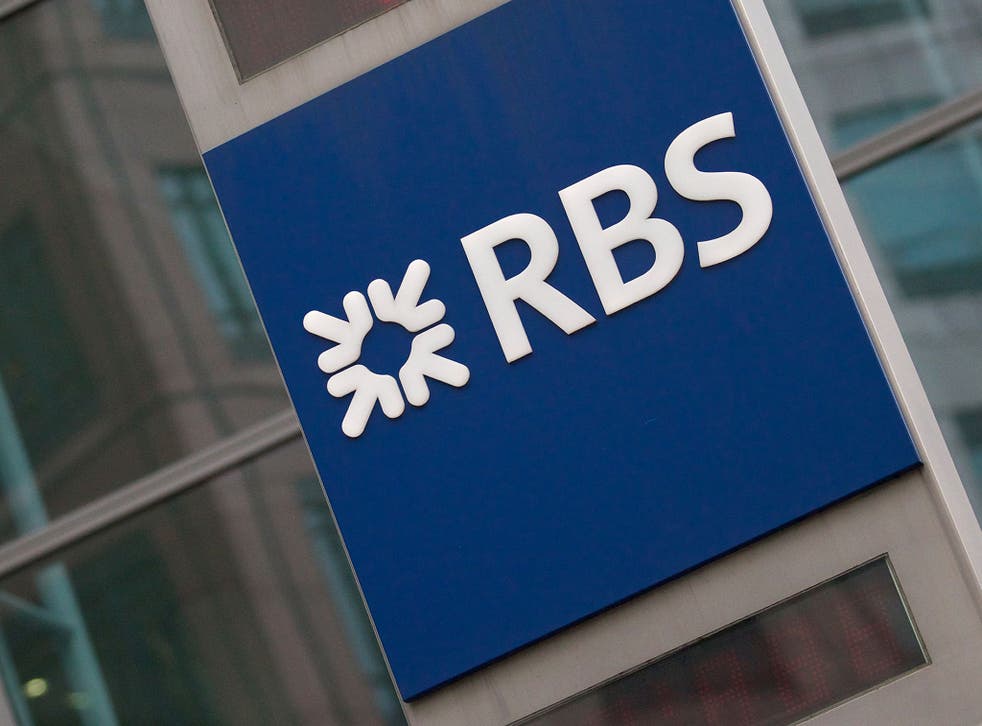 RBS and Lloyds Banking Group are most at risk of losses from tumbling commercial property prices, according to analysis from JPMorgan.
Taxpayers could also lose out from falling valuations of the banks in the part state-owned banks, the research said.
The news comes as six commercial real estate funds managing an estimated £15 billion of assets have suspended withdrawals in the last 48 hours as investors have rushed to withdraw their cash amid increasing uncertainty about property values.
Lloyds and RBS are the most exposed of the major banks to the sector. RBS has £25.2 billion of commercial real estate (CRE) loans on its books, while Lloyds has £18.1 billion.
"In our view, downside risk from UK commercial property prices is likely to pressure domestic UK-exposed bank valuations," said Raul Sinha, an analyst at JP Morgan in a note on Tuesday. He said that the risks though manageable were "material based on current exposures".
Commercial property prices could fall says Bank
The Bank of England said in its stability report on Tuesday that the vote to leave the EU could push commercial property prices down if foreign investors pull out.
Overseas capital made up 45 per cent of total transactions in 2015 according to research by CoStar.
The Bank of England said it was "closely monitoring" the market. However, it also noted that banks were in a far more robust position to deal with any shocks, having increased the amount of capital they hold significantly since the financial crisis.
Mark Carney - Brexit risk has crystallised
Property fund managers including Henderson, M&G Investments, Standard Life Investments, Aberdeen, Legal & General marked down the "fair value" of their portfolios by 5 per cent in the immediate aftermath of the Brexit vote.
Signs of unease about property values had surfaced prior to the referendum.
In February funds investing in the sector experienced their biggest outflows of funds since 2008 as investors pulled out £120 million, compared with £28 million in January and a reversal of £150 million inflows in December 2015, according to the Investment Association.
Taxpayers may lose out from falling share prices
Lloyds and RBS shares, which have fallen 7.5 per cent in the last five days whilst RBS shares have fallen by 6 per cent over the same period, continuing the downward trend both have experienced since the referendum result.
The Government owns a 73 per cent share in RBS and a 9.2 per cent stake in Lloyds meaning the falls represent a loss for taxpayers who bailed out the banks during the financial crisis.
Ross Mcewan, the chief executive of RBS, recently said that Brexit could delay the sale of the bank by around two years owing to the value that has been wiped off its share price.
A spokesperson for RBS pointed out that the bank had reduced its commercial property loans over the last two years and that the loan-to-value (LTV) ratio of its portfolio was also significantly lower than before the property crash of 2008. Lower LTV gives banks a greater ability to withstand falls in value without taking losses.
Business news: In pictures

Show all 13
RBS has an average LTV of 66 per cent, with Lloyds at 46 per cent. The smaller challenger banks have a significantly higher proportion of high LTV loans, the JPMorgan research points out, with 31 per cent of their loans being over 70 per cent LTV.
Falls in the sector will have an effect on the wider UK economy, according to the Bank of England's report.
It stated that a "10 per cent fall in commercial real estate prices is associated with a 1 per cent decline in economy-wide investment."
Register for free to continue reading
Registration is a free and easy way to support our truly independent journalism
By registering, you will also enjoy limited access to Premium articles, exclusive newsletters, commenting, and virtual events with our leading journalists
Already have an account? sign in
Join our new commenting forum
Join thought-provoking conversations, follow other Independent readers and see their replies