Remortgaging your home: Should you do it in 2018?
Remortgaging can help you save money and guard against any interest rate rises, although there are some downsides to consider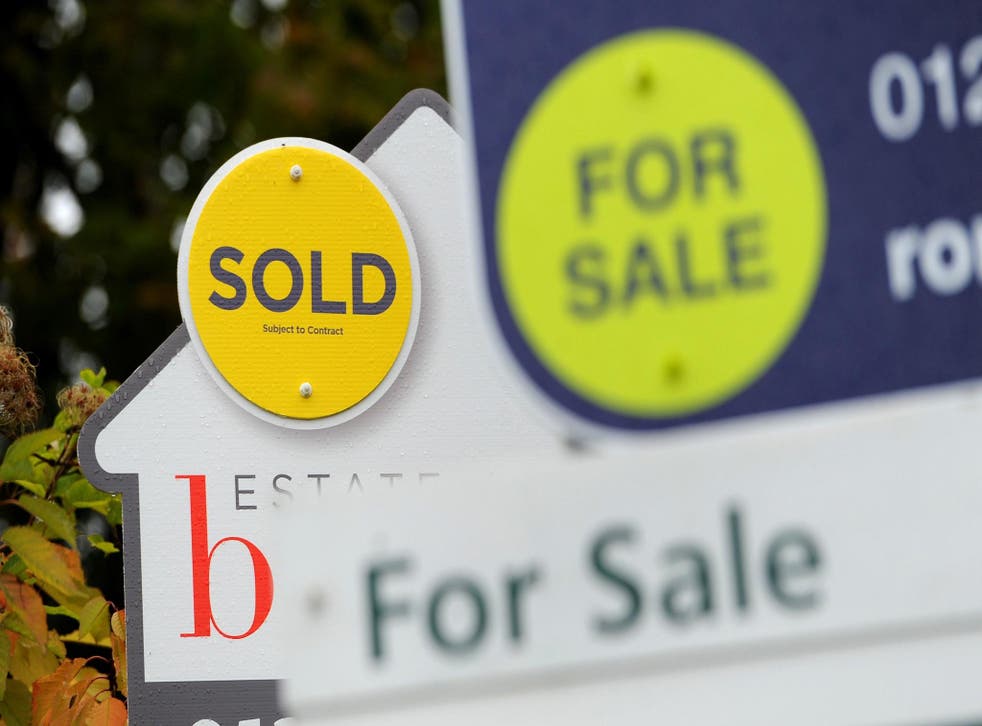 Lots of homeowners are choosing to swap lenders in order to get a better mortgage deal.
If you decide to remortgage, you could reduce monthly repayments, move from a variable rate deal to a fixed rate one, or even release equity in your property.
We take a look at the advantages and disadvantages of remortgaging, and the reasons why you might want to do it.
What is a remortgage?
Remortgaging involves switching your current mortgage deal, either to stay with your existing lender or to move to a new one.
The most common time when people remortgage is when their fixed, introductory tracker or discounted rate mortgage ends.
Until November this year, a surge in the number of people looking to remortgage was largely driven by homeowners trying to lock in lower-rate deals before the Bank of England raised interest rates.
But now interest rates have gone up, is it still worth remortgaging?
David Hollingworth, associate director at broker L&C Mortgages, thinks so.
"Rates are still extremely competitive, so while borrowers may have missed out on a record low deal, they can still make substantial savings and protect against further rises," he told The Independent.
What are the reasons why I might consider remortgaging?
One of the biggest reasons people remortgage is to save money by moving on to a lower rate.
When you first take out a mortgage you will normally be given a discounted rate or a low tracker rate.
Once that deal ends you will usually be moved on to the lender's standard variable rate, which tends to be higher – so lots of homeowners think about remortgaging at this point.
By remortgaging with a new lender you can switch to a lower fixed rate and reduce your payments accordingly.
If you opt for a fixed rate mortgage this is likely to be higher than a tracker, but it will give you the added security of knowing how much you are going to pay monthly.
Another reason to remortgage is to reduce the payment term. By finding a cheaper deal and keeping repayments the same, you could in fact pay off your mortgage more quickly.
You can also remortgage if you want to utilise your home's equity for additional cash by taking out a bigger loan.
You can use the money to make home improvements, such as an extension or a loft conversion, to boost the value of your property.
If you have lots of credit card debt, releasing money from your home can be cheaper than taking out a loan because mortgages usually have a lower interest rate.
However, it is important to remember that by spreading out your debts you could be extending the payment term and may end up paying more in the long run.
How have interest rates affected mortgages?
The Bank of England raised interest rates in November for the first time in more than a decade, from 0.25 per cent to 0.5 per cent.
In response, many lenders increased their mortgage rates.
But if inflation remains high, will this put further pressure on the Bank to raise interest rates in order to bring it under control?
In December inflation hit a near six year-high of 3.1 per cent, and the Bank expects it to peak around this level before falling back slightly by the end of next year.
Howard Archer, chief economic advisor at EY ITEM Club, said the Bank will be fairly cautious in raising interest rates in 2018 due to the ongoing uncertainty over Brexit.
"I actually think inflation will pull back a bit more than the Bank of England is forecasting, to around 2.1 per cent. Having said that, I think the Bank will raise interest rates to 0.75 per cent in November," he said.
"Mortgage rates may edge up a little bit in response, but I don't think there will be a big increase," he added.
As the base rate and the mortgage rate are often closely linked, many experts believe now is a great time to get a new deal, especially if you are a stuck on a high standard variable rate.
"Borrowers should take the base rate rise as an opportunity to review their mortgage as lenders will be actively launching deals to entice customers to both protect their existing mortgage book and to attract new borrowers," said Rachel Springall, finance expert at savings website Moneyfacts.
"Anyone sitting on a variable rate mortgage may well see their interest rate rise– and whilst this may be stomached for a few months, the rise in the repayments can become hundreds of pounds more after a year," she added.
What fees and charges do I need to know about?
It is important to take into account fees and charges when remortgaging, as these can reduce any potential savings made.
Some lenders have exit fees and early repayment charges. These can be as high as 5 per cent, so if you are coming towards the end of your term, make sure you don't switch until you are out of that penalty period.
However, if your deal has finished and you have moved onto a standard variable rate, you won't have to pay it.
When looking for a new deal, it is a good idea to start shopping around about three months before your mortgage ends.
When you remortgage with a new lender, many of the costs are the same as when you first take out a mortgage.
The new lender will check your affordability, your outgoings, your income and look at bank statements.
Some mortgages are fee-free but others may come with a whole host of application charges that push up the overall amount you pay.
Your new lender will also want a valuation of your property, and there will be legal and arrangement fees attached to that.
A new lower rate may look tempting on paper, but always check to make sure that any mortgage comparison is based on total cost and not just the interest rate.
How do I know whether to opt for a fixed rate or not?
With interest rates gradually increasing after a long period of historic lows, many homeowners are looking to fix the cost of their mortgage for longer terms.
If you take out a fixed-rate mortgage you will know exactly how much you are paying each month, regardless of any changes to the interest rate made by the Bank of England.
"Fixing a mortgage guarantees security against rising interest rates, and anyone looking to keep their monthly repayments unchanged will favour a fixed deal," said Ms Springall.
"The only downside is that borrowers will need to pay out in early repayment charges should they wish to exit the deal early," she added.
Since the Bank raised interest rates, the average two-year tracker rate has gone up from 1.77 per cent in November to 2.02 per cent in December, according to data from Moneyfacts.
Meanwhile, standard variable rate mortgages have risen more modestly, going up on average from 4.6 per cent to 4.74 per cent.
By contrast, the average two-year fixed rate mortgage went from 2.21 per cent in October to 2.35 per cent in December.
While fixed rates are gradually rising, competition in the market means lenders are still offering some good deals, which are well below the average standard variable rate.
Mr Hollingworth said that because fixed rates are so competitive at the moment there is little point going for a variable deal.
"Now fixed rates are pretty much on par or even better than variable rates so we are seeing the vast majority of borrowers going for this option," he said.
Register for free to continue reading
Registration is a free and easy way to support our truly independent journalism
By registering, you will also enjoy limited access to Premium articles, exclusive newsletters, commenting, and virtual events with our leading journalists
Already have an account? sign in
Register for free to continue reading
Registration is a free and easy way to support our truly independent journalism
By registering, you will also enjoy limited access to Premium articles, exclusive newsletters, commenting, and virtual events with our leading journalists
Already have an account? sign in
Join our new commenting forum
Join thought-provoking conversations, follow other Independent readers and see their replies