Remote access: 40% of people check work emails five times a day outside office hours
A third say remote access to work means they can never fully switch off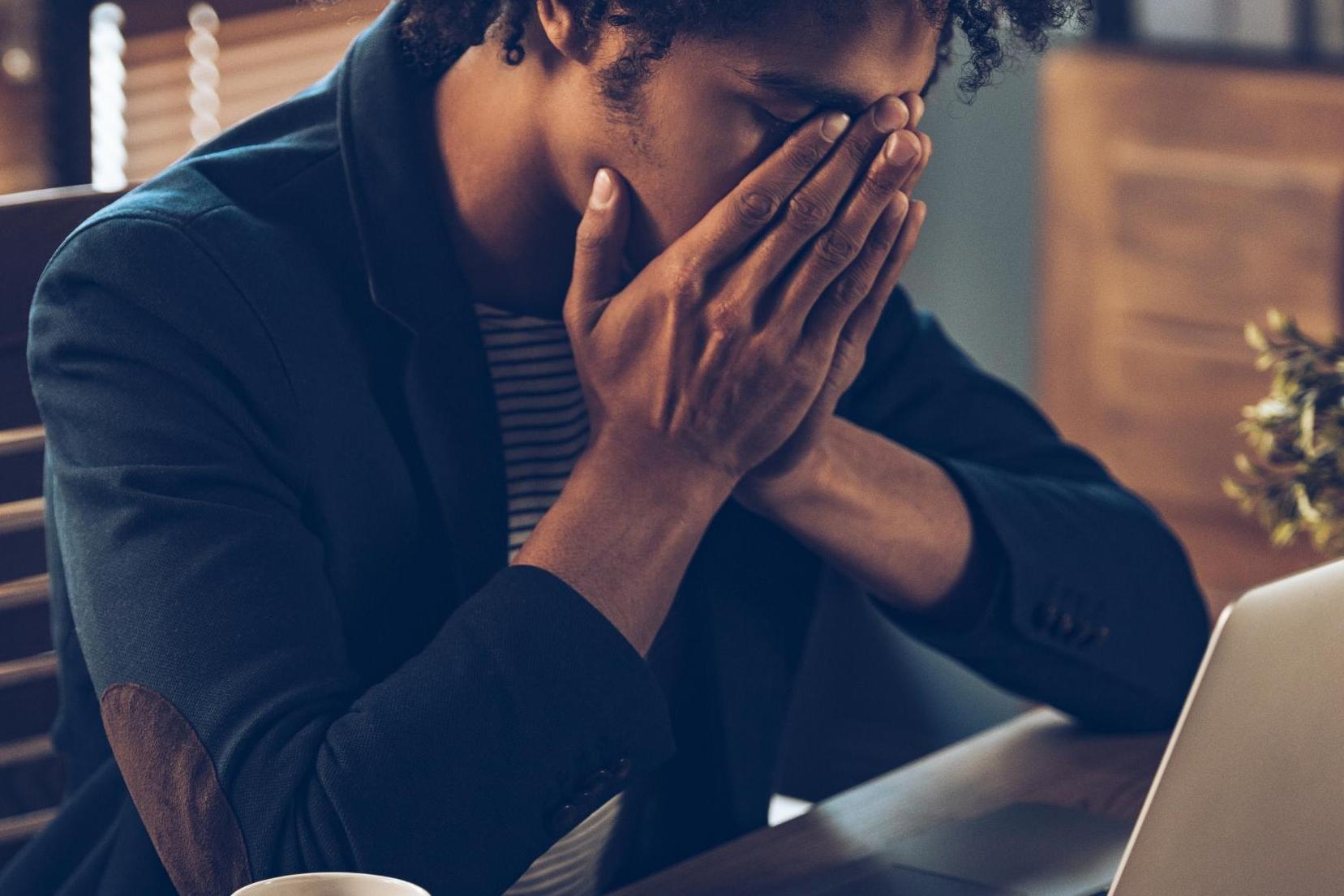 Forty per cent of people check work emails at least five times a day outside of working hours and almost a third say remote access to work means they can never fully switch off.
While technology has allowed increasing numbers of people to work flexibly from home, a coffee shop or co-working space, many feel a "switched on" working culture is not a good thing, according to a new survey of over 2,000 UK employees.
The research by the Chartered Institute of Personnel Development found that nearly a fifth of employees feel like they are under surveillance while working remotely while 17 per cent said it makes them feel anxious or impacts their quality of sleep.
On the positive side, 30 per cent of employees said they feel empowered by having remote access to the workplace and 37 per cent said it makes them more productive.
Dr Christine Grant, principal lecturer in Occupational Psychology at Coventry University said "lack of time to rest and having trouble with sleep are the most concerning aspect of these findings - that has a hugely detrimental impact on well-being."
"The other danger is that, while they feel like they are under surveillance, remote workers can essentially become invisible to their employer. They can be over-worked, becoming stressed and burnt out but nobody would know."
However, remote and flexible working can be very attractive, or even a necessity, for some groups such as parents and carers, Dr Grant said.
For this reason, a "one-size" solution, such as France's recent ban on employers asking staff to check email outside work hours, is not desirable, Dr Grant said. Instead, employers must wake up to the damage that an "always on" working culture can do and line managers should lead by example, identifying staff who are at risk and offering support.
Dr Carolyn Axtell, senior lecturer at the Institute of Work Psychology said flexible working can be a "double-edged sword".
"Organisational expectations and norms have a role to play here," Dr Axtell said.
Business news: In pictures
Show all 13
"When lots of people are sending and responding to emails out of hours, it puts pressure on the others to do the same.
"Organisations need to think about how they manage their expectations for out of hours working whilst still allowing some flexibility."
Claire McCartney, research adviser at the CIPD said Brexit means "it's more important than ever that employers make use of all the talent available to them by ensuring that their workplaces are inclusive, flexible and agile."
However, employers "need to have a clear approach to remote working as well as create a wider enabling culture, where employees feel trusted and empowered to take ownership of their work, but also able to speak out if they are struggling," she said.
The research also found that more private sector employees said they can always switch off from work (47 per cent), than did so in the public (35 per cent) and voluntary sectors (29 per cent).
Those in the public sector are also almost twice as likely to check their work mobile or emails at least 5 times a day outside of working hours than those in the private sector, the CIPD found.
Join our commenting forum
Join thought-provoking conversations, follow other Independent readers and see their replies