Renault faces backlash after 'sexist' ad shows woman fixing car with nail polish
The Twingo is for 'active lady drivers who need to get about town but who are also attentive to fashion and looks,' Renault said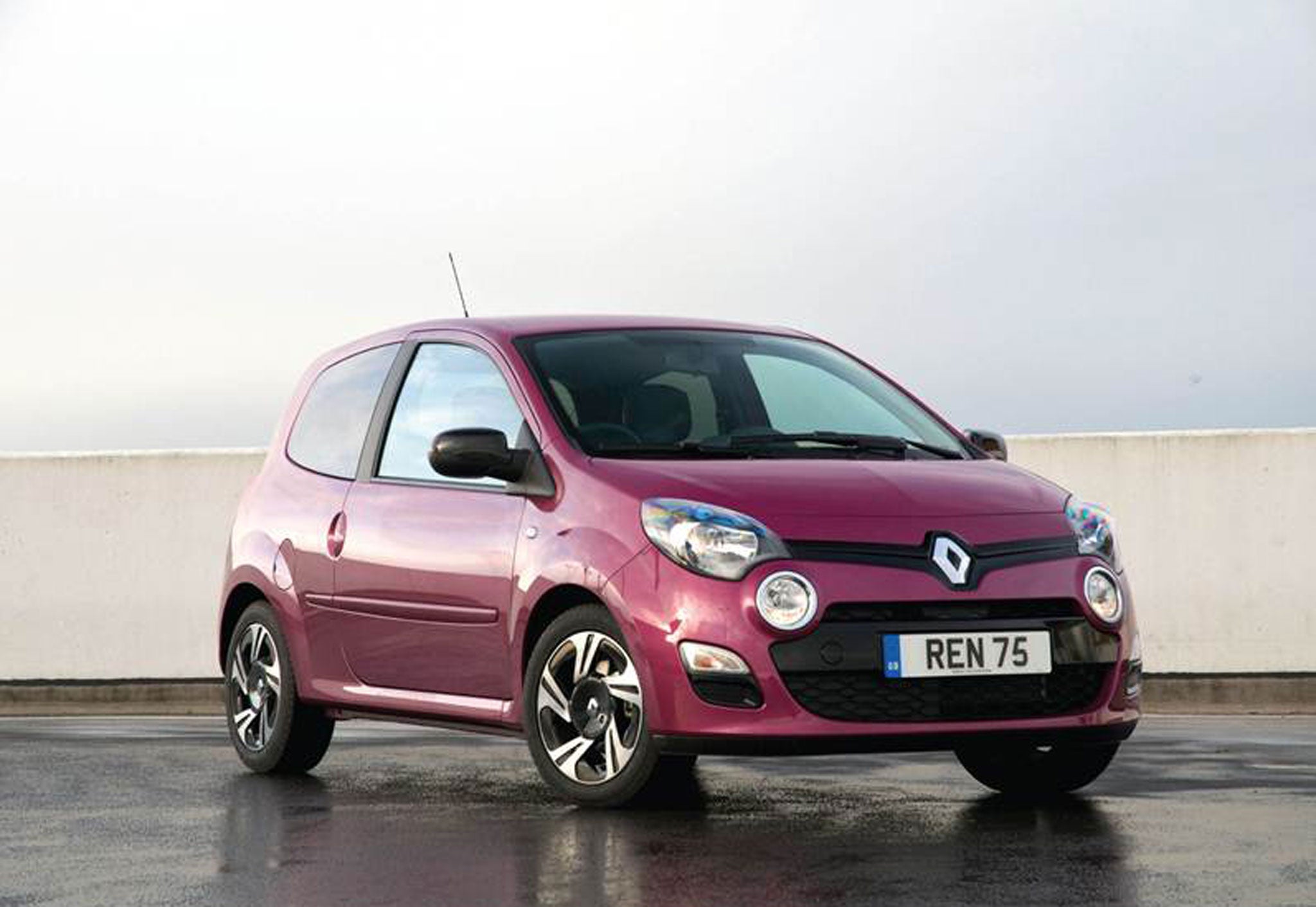 Want to fix your chipped nail polish and that scratch on the hood of your car in one go, madame?
Renault says it has just what you need.
In a bid to promote its Twingo city car, a small urban vehicle mostly targeted at women, French carmaker Renault this week unveiled a nail polish that can also be used to fix small paint flaws on cars.
The company has earned charges of sexism in the bargain.
The Twingo is for "active lady drivers who need to get about town but who are also attentive to fashion and looks," Renault said in a statement presenting its foray into the beauty business.
For women's rights activists, Renault's marketing strategy is just plain sexist. The way the offer has been promoted hasn't helped either.
In the Renault advert, a woman screams "ouch" as she sees a scratch on her blue Twingo, parked between two vehicles. She then paints her nail in blue, before hiding the car scratch with a brush stroke.
This "reduces women to their beauty concerns and their inability to drive" Marie-Noelle Bas, the head of the French feminist collective Chiennes de Garde, said in a phone interview. "This insidious, ordinary, daily sexism lays the groundwork for the worst as ads confine women to a constructed role."
A Renault spokesman disputed the perception that the commercial or the polish sale was sexist. Twingo cars target "urban women who enjoy customisation of their cars," he said, noting that the video didn't show a woman who can't park properly.
The Twingo nail polish is being manufactured by the Paris-based cosmetics startup Ink and Out, the owner of the De Blangy brand. The polish has been on sale at Renault's workshops and on its website since Monday for €8.90 and comes in blue, red, black and yellow. The polish is for sale for a short while, said the Renault spokesman, who didn't want to be named.
For Ink and Out chief executive Benjamin De Blanzy, the controversy over Renault's video is both "amusing" and "rather legitimate."
"It's funny because men too will use it," he said in a phone interview, adding that he himself started using nail polish on his car a few months ago to cover minor scratches.
The backlash comes less than a month after a video by Pepsi drew widespread criticism on social media for exploiting movements including Black Lives Matter. Pepsi pulled the commercial from its YouTube page in less than 48 hours and apologised. The episode showed how hard it is for companies to escape marketing faux-pas as they're picked up by social media.
Business news: In pictures
Show all 13
In 2014, Renault withdrew a Belgian video ad for the Twingo car that was deemed sexist. The commercial pictured a woman leaving notes with apologies on other people's cars after parking wrongly.
"We are in a completely different perspective with this video, which is better thought-out," the Renault spokesman said. The nail polish video had about 5,000 views on YouTube in its French and English versions as of early Wednesday.
"The video is making a buzz, be it good or bad," the Renault spokesman said.
Bloomberg
Join our commenting forum
Join thought-provoking conversations, follow other Independent readers and see their replies